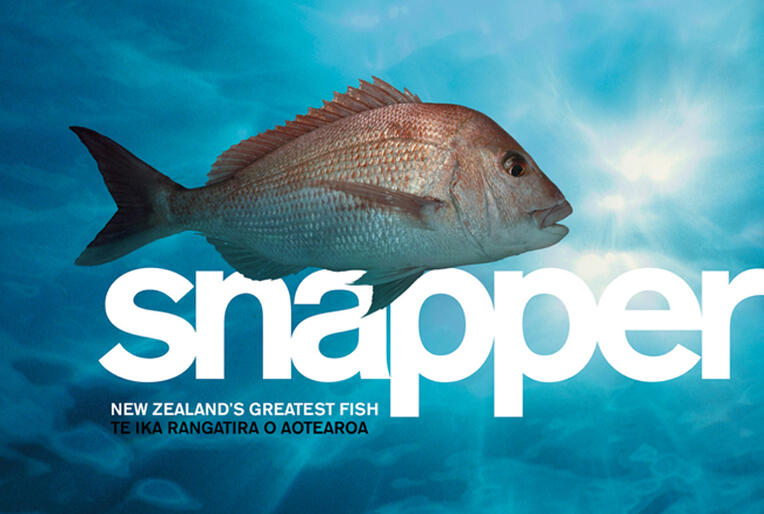 As a lifelong Leftie, I can count on one pinky the number of times I have applauded a National Party minister – and this is it.
Man of the moment is primary industries minister Nathan Guy, who is trying to rebuild snapper stocks in our north-eastern waters.
He has tabled several options, leading up to a decision in October. But the one that really stinks in some nostrils is a proposal to cut the daily recreational bag from nine to three, or to raise the legal fish size from 27cm to 36cm.
"NZ Fishing World" editor John Durrant sees this as a denial of basic rights, while "ITM Fishing Show" host Matt Watson claims the social consequences could be life changing.
"I think the value of our lifestyle in New Zealand is at stake here," Mr Watson declared, white around the gills.
Mr Guy floated the proposal for a smaller bag at the National Party conference in Nelson last week, but it might have been filled with lead.
Nats are ardent anglers, it seems – even social development minister Paula Bennett – so it's hardly surprising that after a "robust" session Mr Guy conceded that any bag reduction was "at the extreme end of the scale and … unlikely to proceed."
To be fair, recreational fishers are the main losers under the proposed limits. Since 1985 their bags have been cut four times, while commercial limits have remained pretty much the same: around 4500 tonnes a year.
As Mr Watson says, "it's madness to be dialling back recreational take and keeping commercial take at the status quo when that's where the damage is occurring."
But is it really? The Ministry of Primary Industries argues that it is recreational fishers who are endangering the snapper, and their numbers are rising as Auckland sprawls to the four winds.
Population growth poses a burden not only for roading and housing; it also means more people messing about in boats with the aim of fresh fish for supper. Preferably snapper.
Since 1997 recreational and customary fishers have been allowed to take 2550 tonnes from north-eastern waters each year, but the ministry estimates that their average catch for the past five years has been more like 3365 tonnes.
And this, I humbly suggest, is the nub of the problem: given half a chance, most of us will take more than our share – of anything.
THE GOOD OLD DAYS?
My brother and I sometimes reminisce about "the good old days" of living on Hobsonville airbase in the 1950s – a kids' paradise, if ever there was one.
He once bagged a big snapper on a handline within swinging distance of our house. And the yellowtail off the Hobsonville wharf by night were so plentiful that they churned the water to froth.
Catches were even more dramatic in the Marlborough Sounds, where we fished in the late '50s. Airmen from Woodbourne would charter a commercial launch for family outings, and our catch was limited only by the number of hooks we could dangle from the boat.
The skipper knew where the cod holed up, because they bit as soon as we dropped our lines. Hungrily, as though they'd been waiting for us all week.
In fact, the "sport" of hauling them in became a tad tiring after several hours. And when we unhooked them… well, we didn't know what to do with them anyway.
The good old days? More like a fool's paradise, because in our own small way – driven by appetite and ignorance – we helped plunder one of Nature's treasure troves.
And years later, when the government was finally forced to ban all cod-fishing in the Sounds, we had naught but our memories to dine out on. Memories that now extend to freely accessible whitebait, and crayfish, and paua, and scallops, and toheroa…
With the wisdom of hindsight, then, I have little sympathy for those who complain that a bag limit of only three snapper would infringe human rights.
Our "right" to more has been duly exercised over the years – in spades –and has left us with fisheries that sometimes yield nothing at all.
And lest the enthusiasts argue that it's the life-style of fishing that is really under threat, help me make sense of these words from Sanjeev Karan, an Aucklander who goes out fishing every weekend:
"You spend so much to get out there with fuel, bait and maintenance of the boat," he lamented. "If the limit's cut to three, you start to wonder whether it's worth it."
Be thankful for one good feed, Mr Karan. And draw sustenance from the fact that given more human restraint there may still be a snapper or three for our grandchildren to reel in, years from now.
The Rev Brian Thomas is online editor of Anglican Taonga.