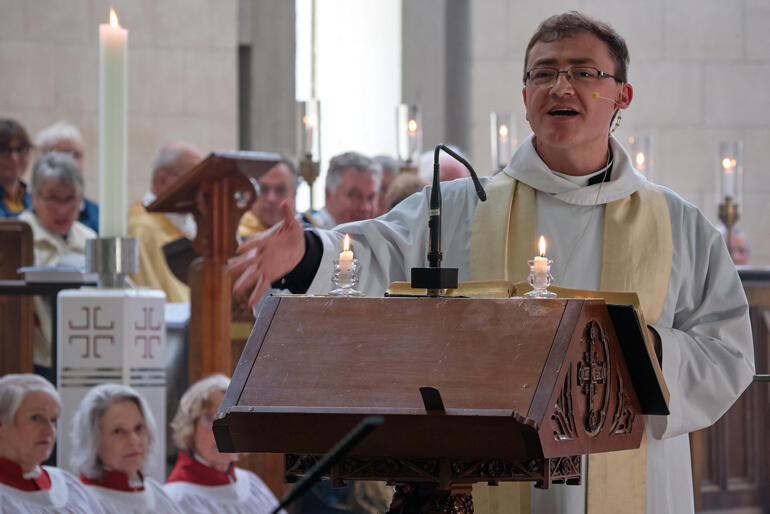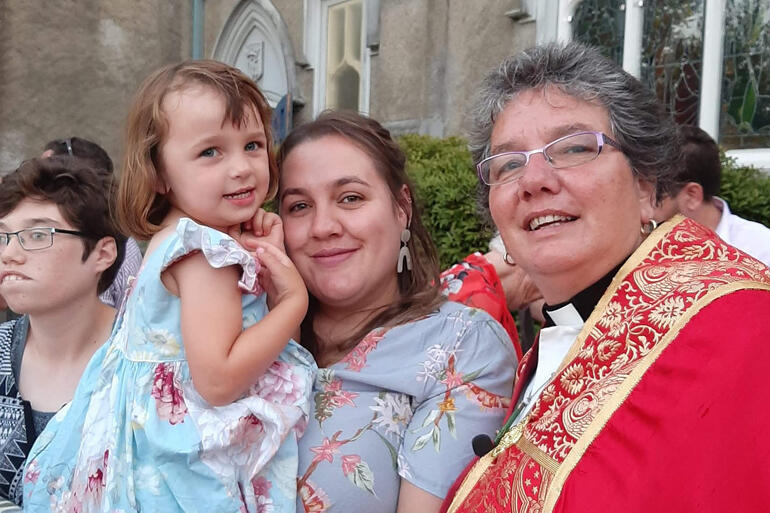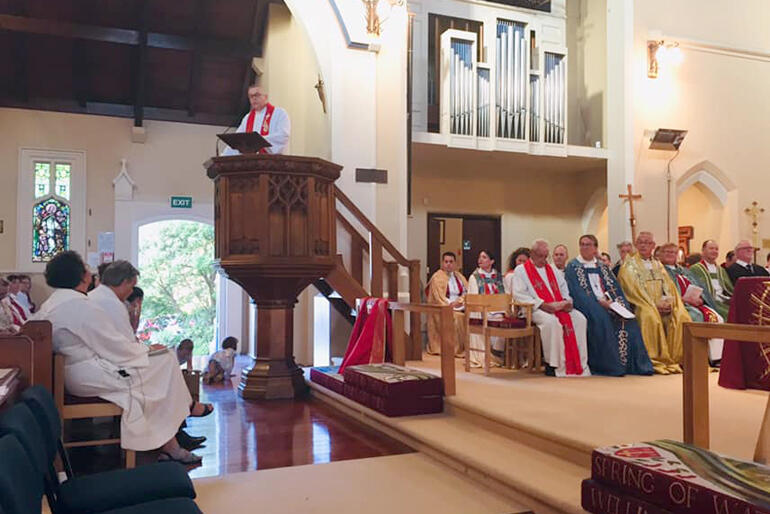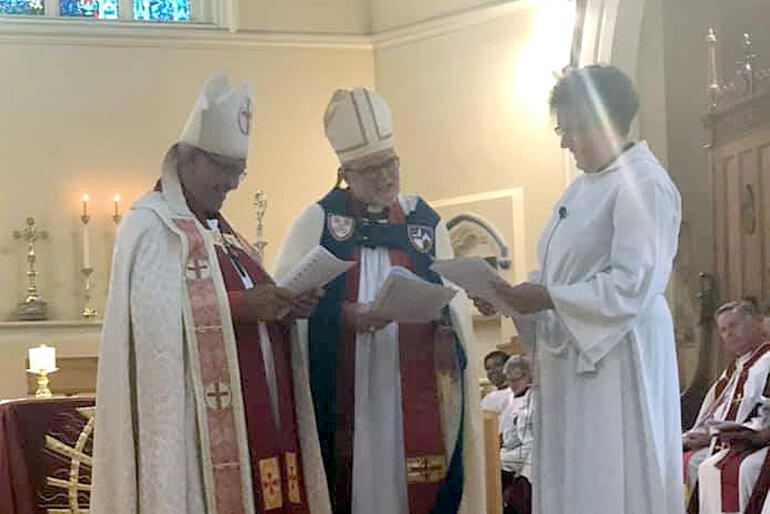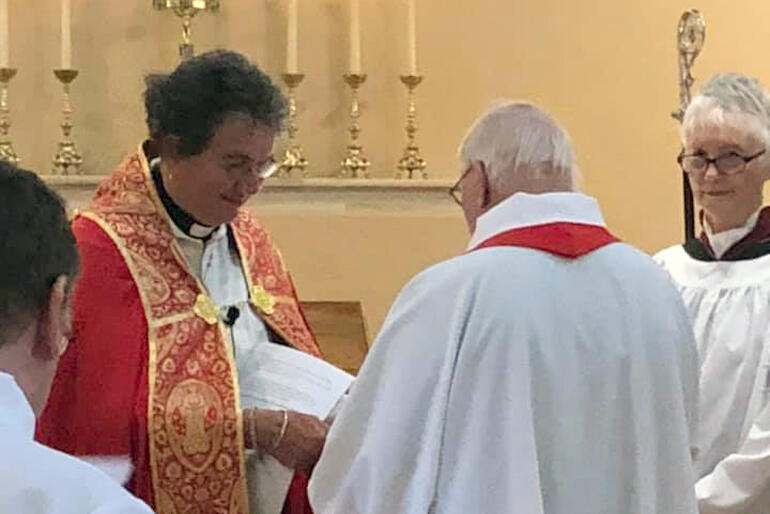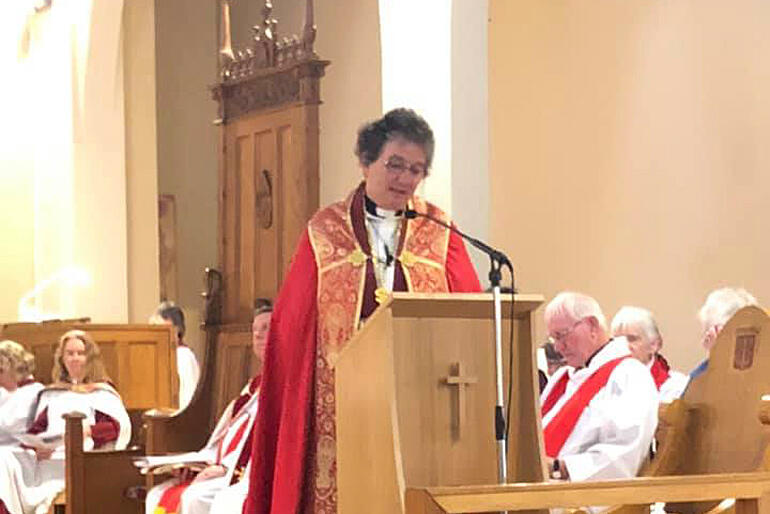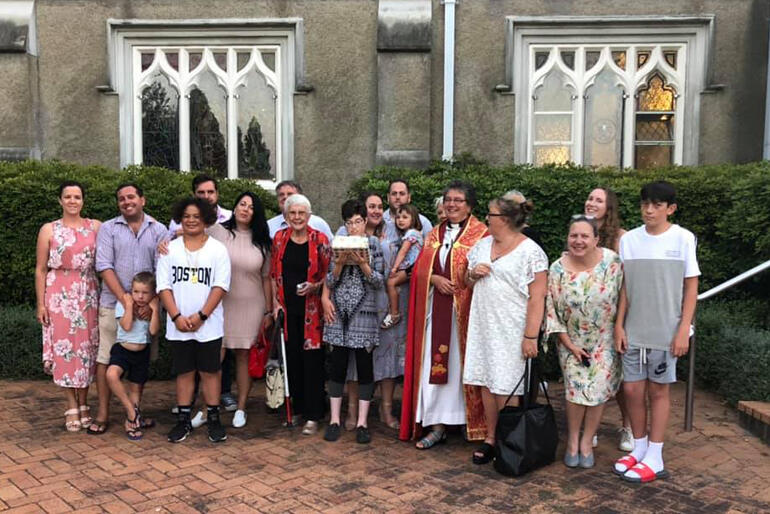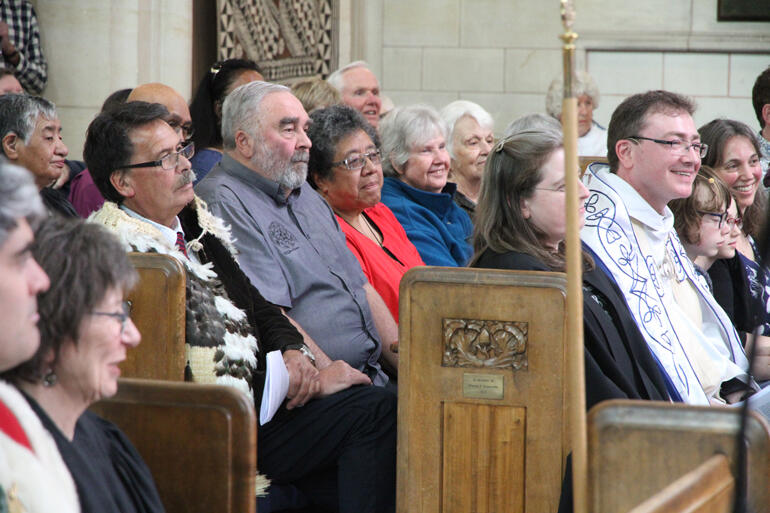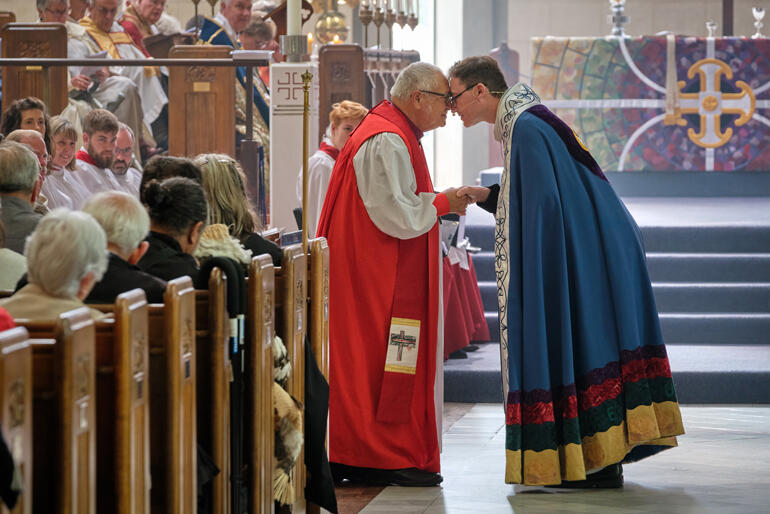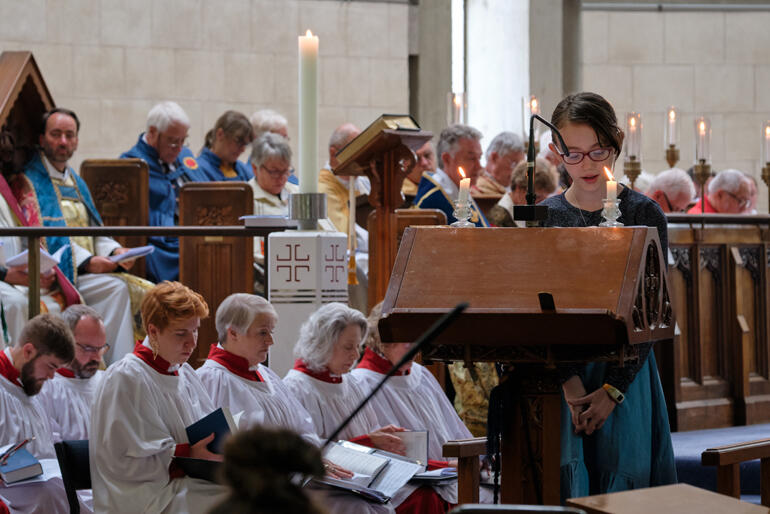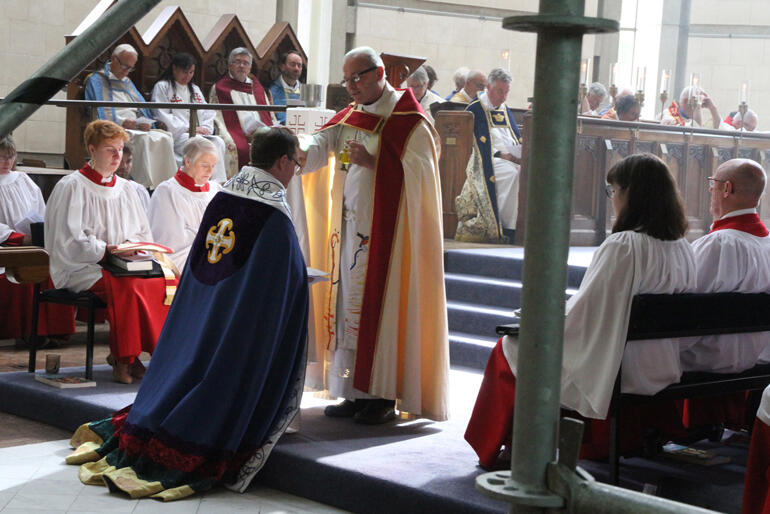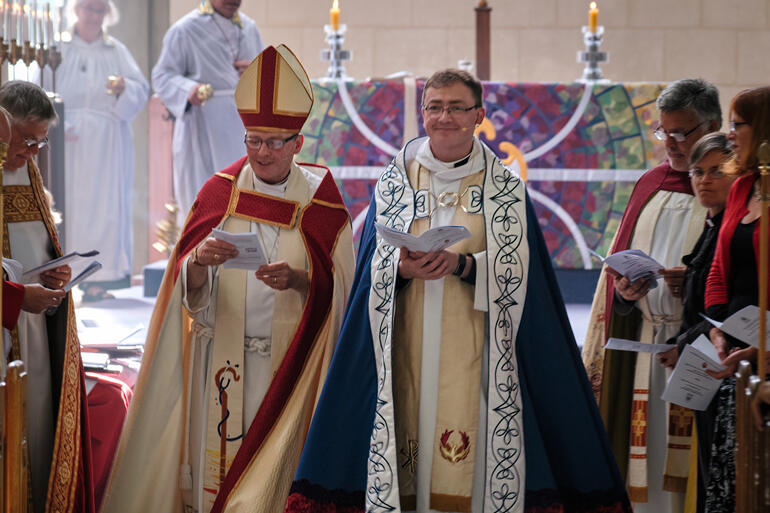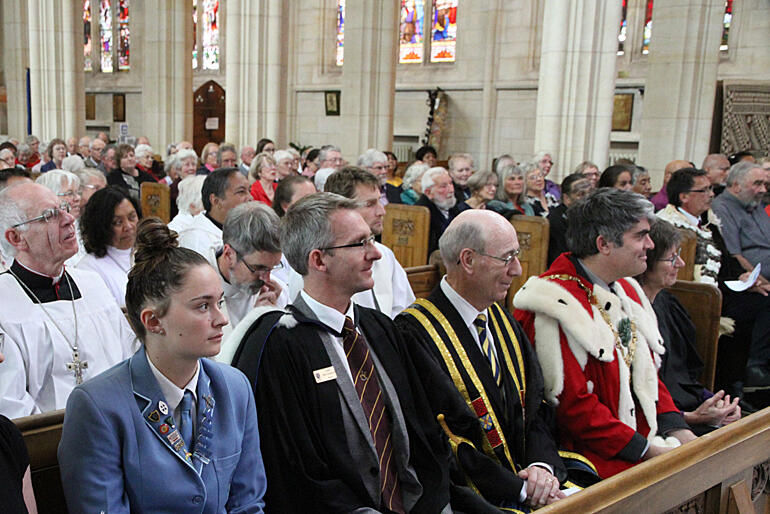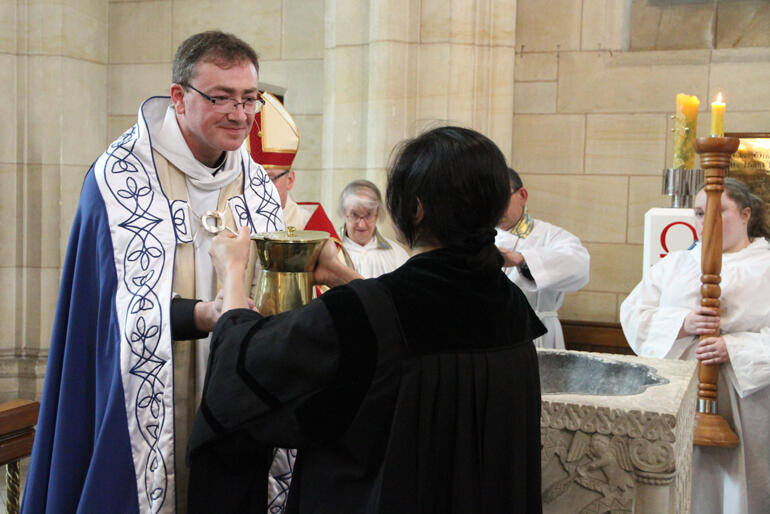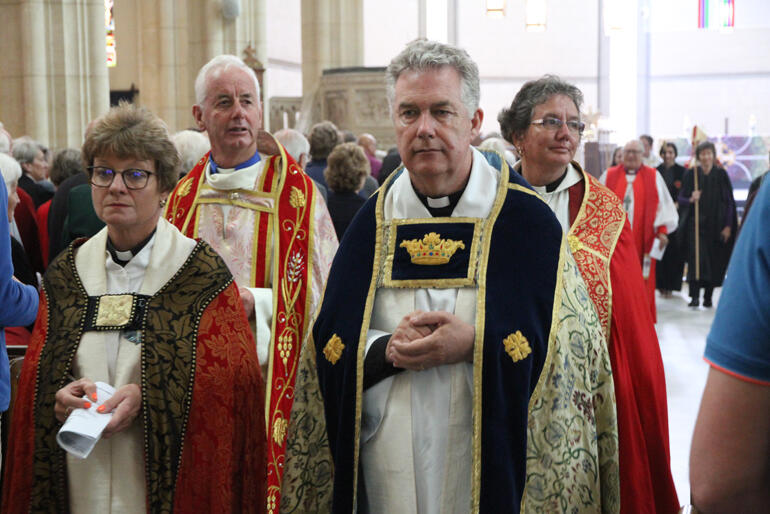 Two Pākehā dioceses have welcomed and installed new deans to serve their cathedral, city and diocesan communities.
The Dean of Waikato, the Very Rev Wendy Scott took the reins at the Waikato Cathedral of St Peter in Hamilton on January 31, while the Very Rev Dr Tony Curtis was installed at St Paul's Cathedral Dunedin on 23 February.
Dean of Waikato, Wendy Scott
Dean Wendy comes to the Waikato from Wellington Diocese where she was ordained deacon in 2005, then priest in 2006. Wendy had moved into formal ministry roles in the early 2000s as a lay leader in Pohangina, Manawatu, which became the setting off point for her move into ordained ministry after a 25-year career as a nurse and nursing educator.
After ordination Wendy served as curate of St Mary's Levin, then Rural Dean for Northern Wairarapa and Vicar of Pahiatua, and Priest in charge of Eketahuna, and since 2016 has served as Rural Dean for the Parish of the Oroua and Archdeacon of Manawatu. Since 2013 she had also supported parishes around the lower North Island as Wellington's Archdeacon for Ministry Development.
Dean Wendy was delighted to receive two licenses as Dean of Waikato at her installation – one from the Bishop of Waikato and Taranaki, Archbishop Philip Richardson and another from Bishop of Manawa o Te Wheke, Bishop Ngārahu Katene. Wendy, who has Ngāpuhi whakapapa on her dad's side, is keen to take up on Bishop Ngarahu's gesture of welcome,
"It's exciting to have the opportunity to work together as two tikanga." she said.
A feature of Dean Wendy's ministry has been rejuvenating and re-planting churches and enlivening believers through the Cursillo and 3DM discipleship models. Along with her training in adult education, Wendy has specialised in grief counselling, which draws on her Clinical Pastoral Education training and on her nursing experience of supporting people who were dying and their families.
Dean Wendy sees her shift to the Diocese of Waikato and its Cathedral of St Peter as an opportunity to answer God's call to use her leadership skills in a new context.
"I'm excited to be a part of the diocese as it faces a new journey of acknowledging God's goodness – and discerning how we can live, grow disciples and best serve God in this era."
Dean Wendy comes to Hamilton with husband Graeme Munford and children Corinna and Michael, while two of her adult children are already based in Hamilton.
* * * * * * * * * * * *
Dean of Dunedin, Tony Curtis
The new Dean of Dunedin, the Very Rev Dr Tony Curtis comes to St Paul's Cathedral from the Diocese of Newcastle in northern England, where he has been Vicar of St Mark's Shiremoor since 2013. After ordination training at Westcott House in Cambridge, Tony undertook a three-year curacy in the Newcastle Parish of Morpeth, serving in each of its churches: St Mary the Virgin, St James and St Aidan.
Dean Tony brings experience in building up congregations with a particular interest in encouraging children and families' ministry, music ministry, interfaith relations and inclusive church.
The role of dean is a return to cathedral life for Tony, who entered ordination training straight out of his role as Cathedral Development Officer for St Nicholas Cathedral in Newcastle, a job that that included external relations, fundraising, software development, projects and financial management.
Tony believes there is a lot of talent in his new city and he's keen to make the Cathedral a place that embraces what Dunedin people have to offer.
"I'm really looking forward to working with everyone at St Paul's on education, music and our civic life, which are three of our big priorities." he said.
Another priority for Tony is connecting with the educational life of the diocese, including with theology at Otago University. His own doctoral studies in Old Testament centred on how 'outsiders' (such as Ruth and Jael) acted as divine agents of transformation in the Hebrew Bible.
"I can see enormous potential for working together with others to make our exploration of the faith something that is lively, challenging and interesting, as we seek to follow Christ in this beautiful part of God's Kingdom."
Dean Tony Curtis is joined by wife Rachel Slade, and their children Gabriel and Ziva.