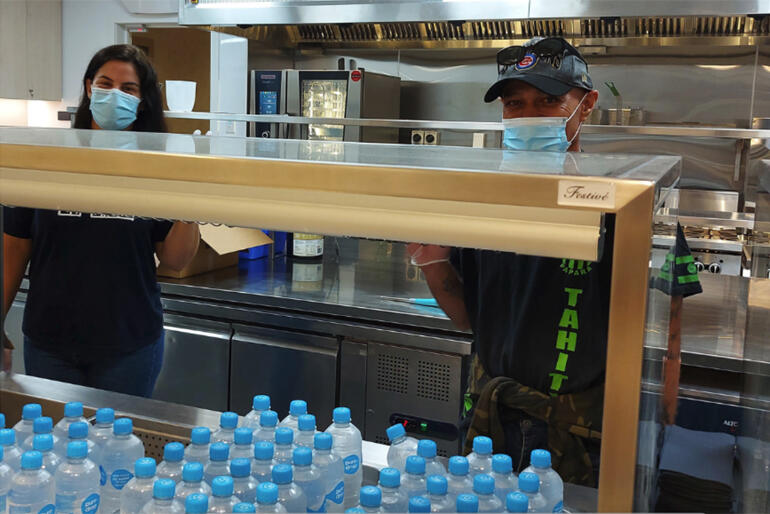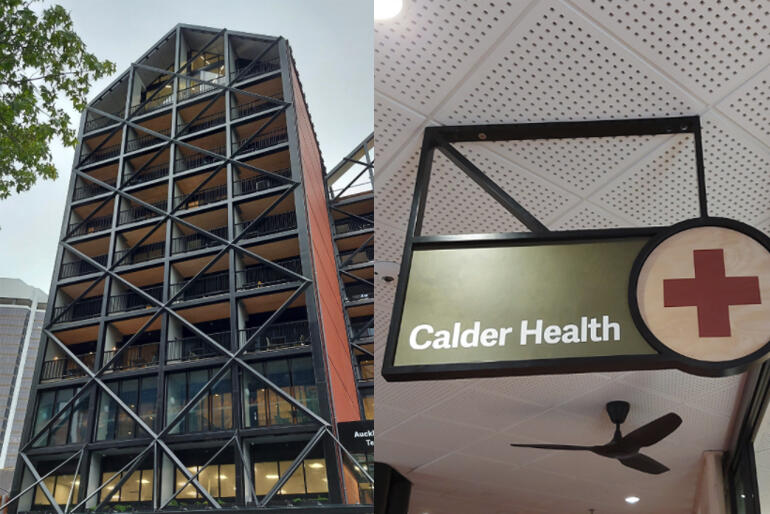 Te Tāpui Atawhai- The Auckland City Mission has officially opened its new HomeGround building, with its social services beginning on 14 February 2022.
The new HomeGround building brings together permanent housing, expanded health and social services, and state of the art substance withdrawal service (detox) facilities alongside a comprehensive programme of activities in a warm and welcoming space.
"This long held precious dream is finally a reality." said Missioner-Manutaki, Helen Robinson.
"To know that we are now open for service is a very special moment for the thousands of people who have helped this building come to life,"
Bishop of Auckland, Rt Rev Ross Bay reports that the final stages of the building's preparation began shortly before Christmas December 2021 when he joined Ngāti Whātua in a blessing of the HomeGround building at a dawn ceremony.
"HomeGround is the culmination of more than fifteen years of hopes and planning which has been made possible by the generosity of many people, including many Anglicans, along with the support of the Government which has recognised the significance of the project and services which HomeGround will provide." said Bishop Ross.
Bishop Ross paid tribute to the late Bishop Jim White who chaired the City Mission's Board when it made the decision to build HomeGround. Bishop Jim also worked alongside then City Missioner Sir Chris Farrelly, leading the Board at the time fundraising efforts for HomeGround were at their most intense.
"It is sad that Bishop Jim did not live to see the building completed. The Board room in the new HomeGround building has been named and dedicated in his memory."
City Missioner Helen Robinson is thrilled that HomeGround facilities and services will now enable thousands of people's lives to be enriched and transformed.
"People who have had traumatic, challenging and truly difficult lives, will now have a permanent home, hot meals, access to health facilities and community spaces in a modern, welcoming, light-filled, fit-for-purpose building. That's incredibly humbling."
The HomeGround complex includes 80 permanent apartment homes for people experiencing homelessness with a shared rooftop garden and residents' lounge, a community dining room, community spaces, a multi-disciplinary health centre, and a pharmacy and addiction withdrawal services (detox) centre. There are also spaces that will be developed into food and retail outlets for the public.
HomeGround offers both social and medical addiction withdrawal options across two dedicated floors. The Mission manages the social option, while Waitematā DHB's Community Alcohol and Drug Services (CADS) manages the medical floor. In total, there are 25 rooms for patients seeking to overcome an addiction.
Manutaki Robinson says that the promise of HomeGround was to create a model of integrated care which instils a sense of dignity and pride to everybody setting foot inside the building. Based on successful international models, HomeGround has been adapted for Aotearoa's social and cultural needs. Te Aranga and trauma-informed design principles guided the architects and builders, in close consultation with Mission staff.
"The building was designed by Stevens Lawson and built by Built Environs, with care and consideration for the people who the Mission supports in every decision," says Manutaki Robinson. "It's also a beautiful addition to our cityscape."
Missioner Robinson adds that HomeGround is only possible because of the generosity of people who believed in this dream and gifted funds, products and time.
"I am so deeply grateful to everyone who has been on this journey with the Mission team and now am looking forward to seeing lives transformed through people connecting to services within HomeGround."
While the first day of service at HomeGround was Monday 14 February, new residents will begin moving into apartments from next Monday 28 February and the medical addiction withdrawal service is due to offer services from March 2022.