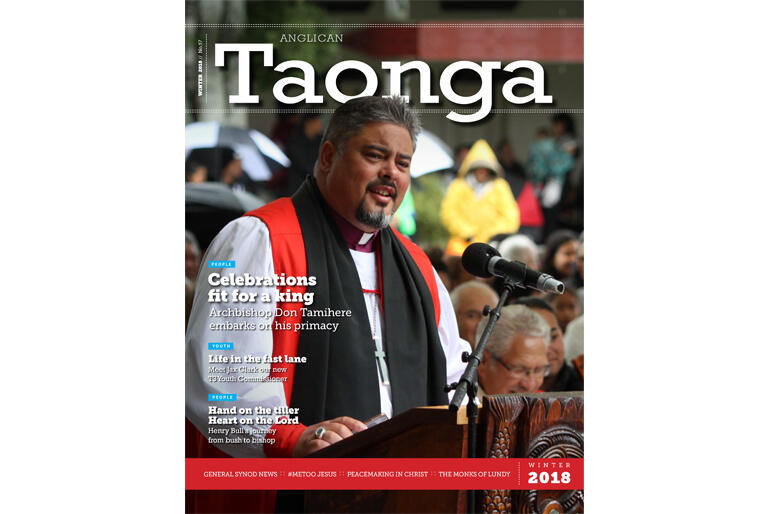 Anglican Taonga magazine is taking a break from its printed form while the communications team work on a new digital format for Anglican news and feature articles from around Aotearoa, New Zealand and Polynesia.
The Anglican communications team has recognised that our current magazine and website no longer meet the majority of you, our readers in the online spaces you inhabit. So, as this Church has done before, we need to carry our gospel message to where the people are.
By 2017, almost nine out of 10 Aotearoa New Zealanders were active on social media platforms, including Facebook, YouTube, Instagram and Twitter, and across the Pacific many received at least as much of their daily news by smartphone, tablet or home computer as by TV, radio or print.
Receiving digital news has also changed the news itself, so that our readers' expectations have shifted from receiving information to joining a conversation.
Our aim is to introduce more Anglican voices to this new communications world.
Our planned communications reset will include everything our current news and magazine articles have done, but will go on to share Anglican news and views through video, audio and social media feeds.
By this, we hope to broaden and enliven our, and your, public voice on ministry and mission, and your views on what matters to you as Anglican followers of Jesus.
Over the next few months Media Officer Lloyd Ashton will produce a bumper magazine to farewell our province's Anglican life in print – for now.
Taonga magazine and online editor Julanne Clarke-Morris will join the team taking our Anglican communications into the new digital realm. Watch this space.
For a backgrounder on how we got here over the last two years, you can download the General Synod - Te Hinota Whanui Anglican Communications Report below.