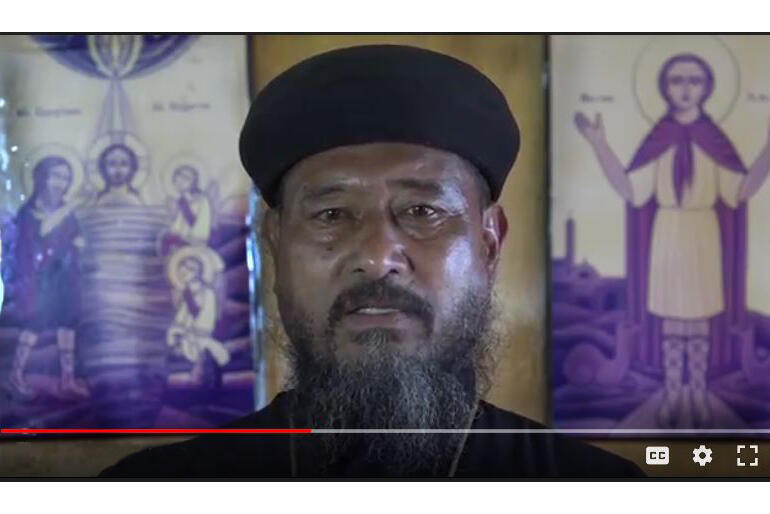 Churches across Fiji are uniting this Sunday to break the culture of silence and shame around violence against women – which is at alarming levels in Pacific Island nations.
In Fiji, for example, surveys have shown that 64 percent of women in Fiji between the ages of 15 and 49 have experienced physical or sexual abuse meted out by their husbands or partners.[1]
In Fiji, The Christian Network-Talanoa – an alliance of Fijian women's groups and churches convened by the House of Sarah[2] – was formed in 2013 to try to turn back that grim tide.
Last year, that alliance proposed the idea of a "Break the Silence Sunday", which Fiji's churches could observe on the Sunday that falls before before November 25 – which the UN recognises as The International Day for the Elimination of Violence against Women.
That November 25 commemoration could then be the springboard for 16 days of church and community activism against Gender Based Violence, culminating on Human Rights Day, on December 10.
Widespread buy-in
This year's "Break the Silence Sunday" – it falls on November 19 this year – will be observed across Fiji's Methodist, Catholic, Baptist, Salvation Army, Orthodox and Anglican churches. As well as in some independent evangelical fellowships.
Perhaps more importantly, the core of the "Break the Silence" message will resound far beyond the walls of the churches.
Because on the evening of "Break the Silence Sunday", Fiji's 6pm news will carry a 60 second video clip (you can watch it here) in which the leaders of those churches declare out that male and female are created equal by God – and that violence against women and children "is a sin."
That video will then be rebroadcast during primetime news every night for the three weeks leading up to Human Rights Day, on December 10.
And if viewers didn't get the message during the news hour, the video clip will then be re-screened four times later in the evening until December 10.
There's no hiding from the message at the movies, either.
Because that clip will also be broadcast before every film screening in Suva's 10 Damodar movie theatres, in Lautoka's four Damodar theatres, and in Nadi's two until December 10.
100 percent support
That saturation coverage is significantly Anglican-driven.
In September last year, Archbishop Winston Halapua urged the various denominational leaders in the Fiji Council of Churches to observe their own "Break the Silence Sunday" – and he proposed that video campaign.
He got 100 percent support for that, too – and the Methodist Church of Fiji's Communication Department then set about producing that video, then booking the slots on TV and at the movie theatres.
The House of Sarah, meanwhile, has produced and distributed liturgical resources appropriate to "Break the Silence Sunday" – a sermon outline, liturgical resources (with Fijian and Hindi translations also available).
Meanwhile, the Diocese of Polynesia is putting its own house in order: at its 2013 diocesan synod, it passed a resolution declaring zero tolerance for violence against women and children in Anglican churches, schools, communities and homes.
And while "Break the Silence Sunday" is a Fijian move, the Diocese of Polynesia will also observe it in its Samoan, Tongan and American Samoan churches.
#
[1] Research conducted by the Fiji Women's Crisis Centre. Data collected in other Pacific Island nations in a series of Family Health and Safety Studies (implemented by the Secretariat of the Pacific Community SPC and various local NGOs) shows an equally bleak picture. In Tonga, for instance, the figures reported for abuse in intimate relationships are slightly lower than in Fiji – but 68 percent of surveyed women over the age of 15 reported suffering physical violence at the hands of non-partners, such as male relatives.
While in Samoa, 24 percent of the women surveyed suffered violence during pregnancy.
[2] The House of Sarah is hosted by the Diocese of Polynesia in Suva. HOS reaches out to women and children who have suffered abuse – and delivers counselling and training services aimed at stopping violence against women and children.