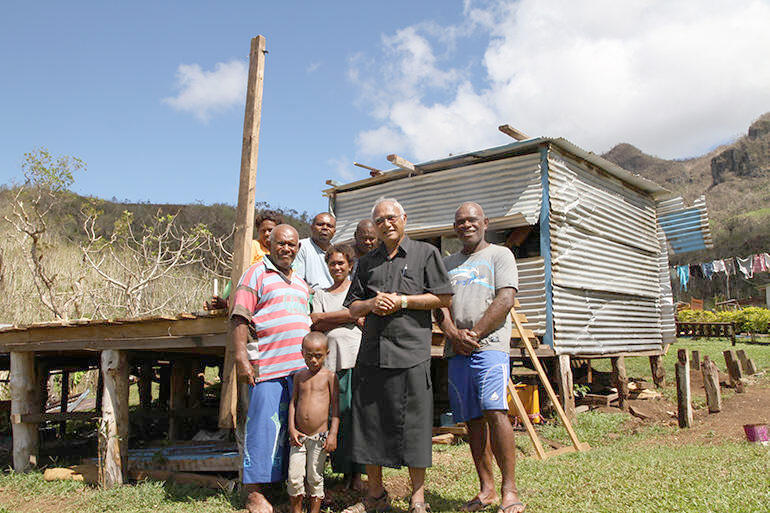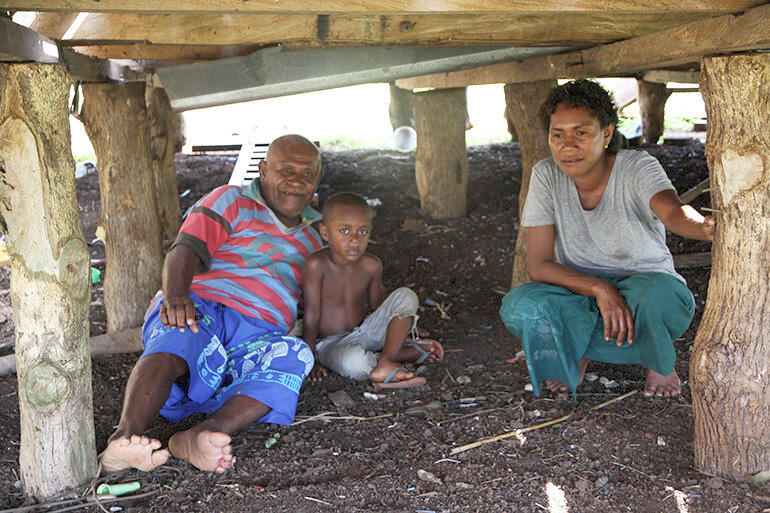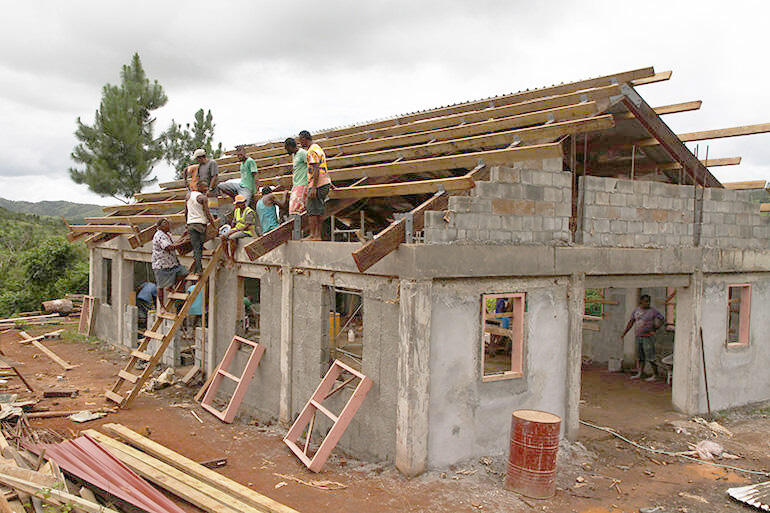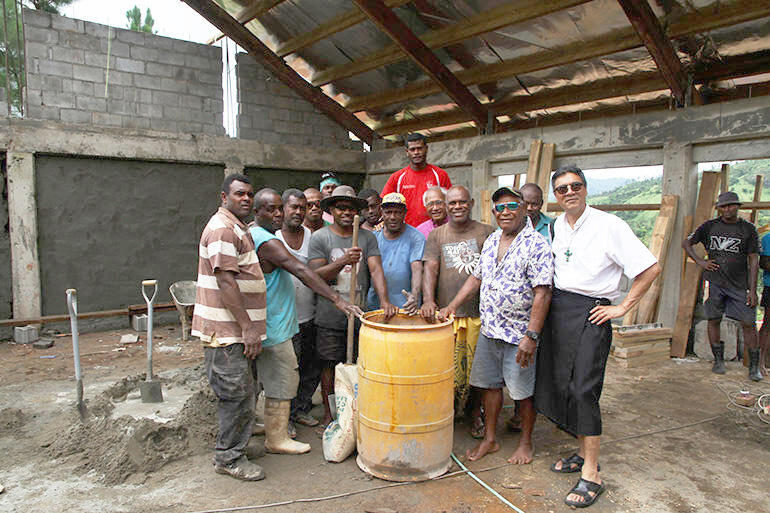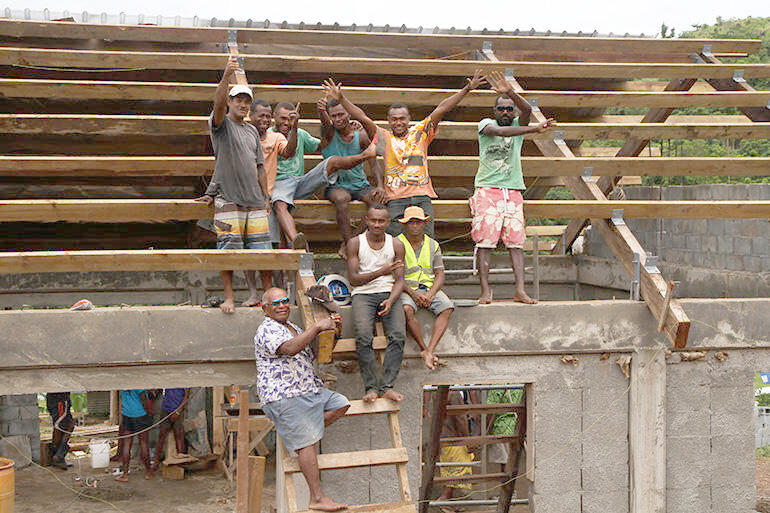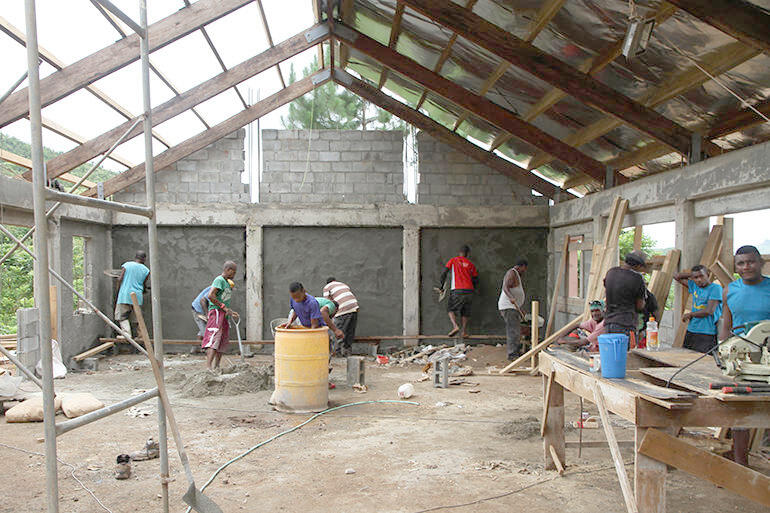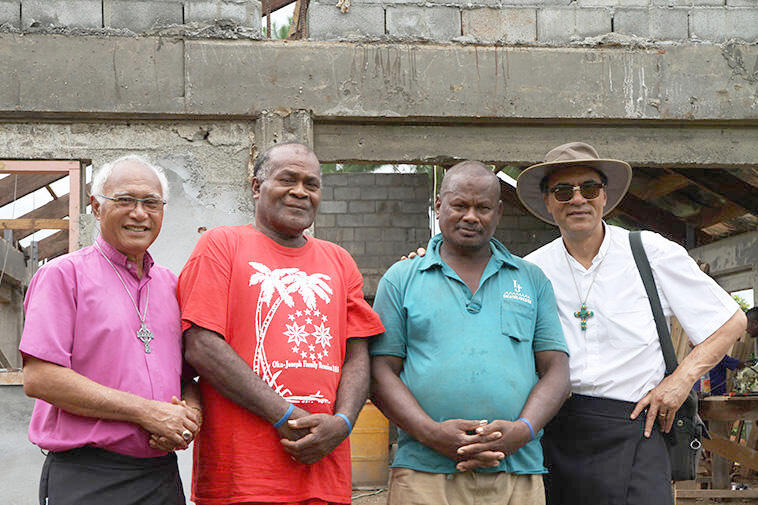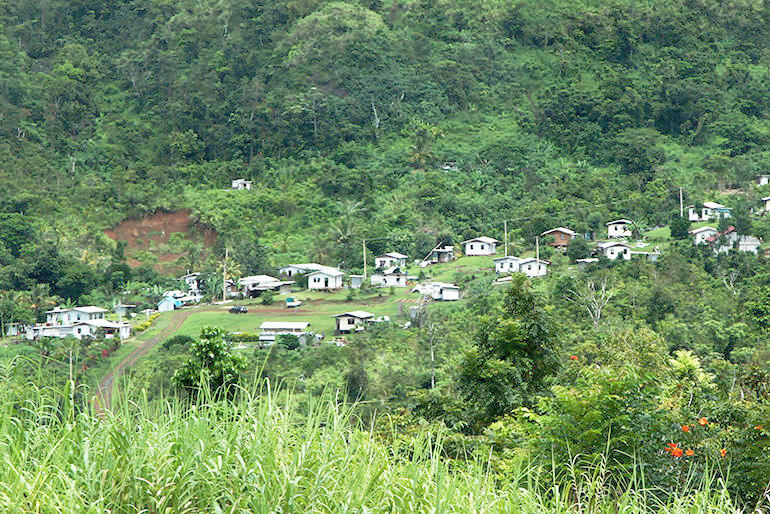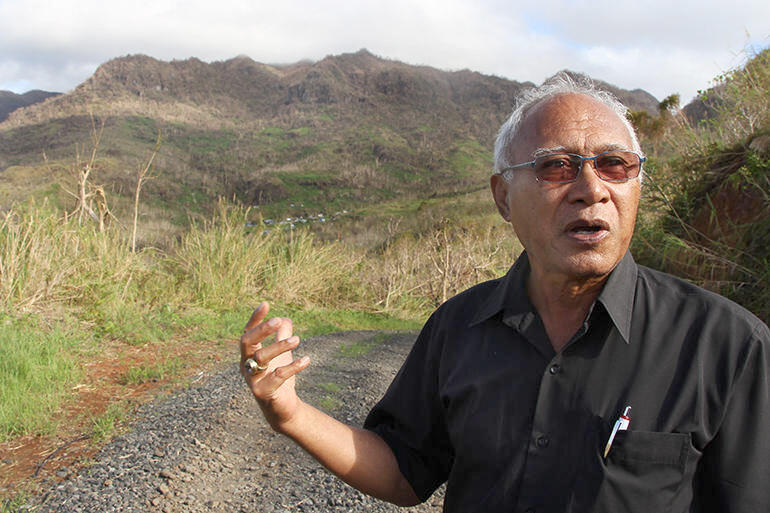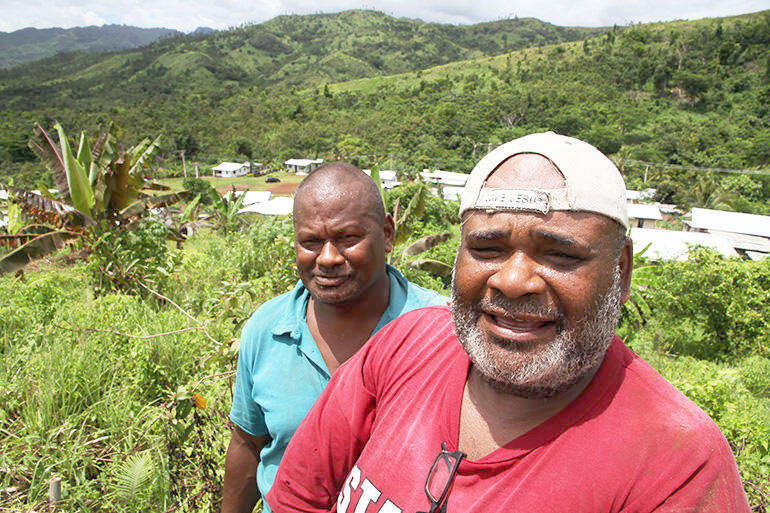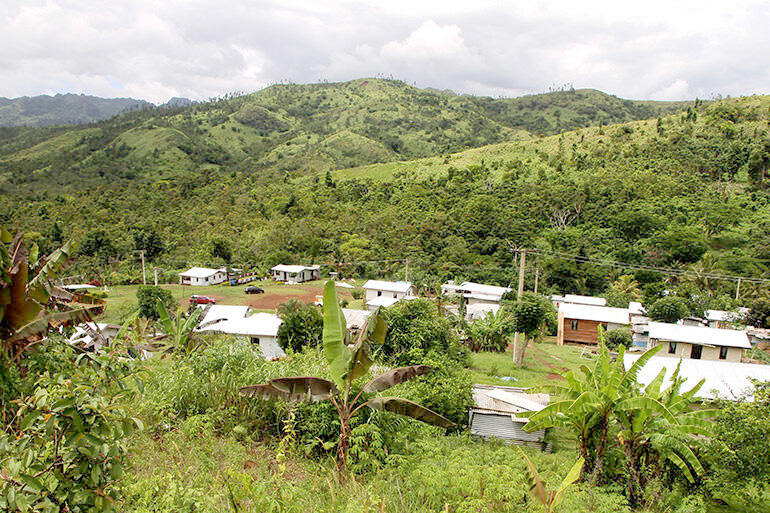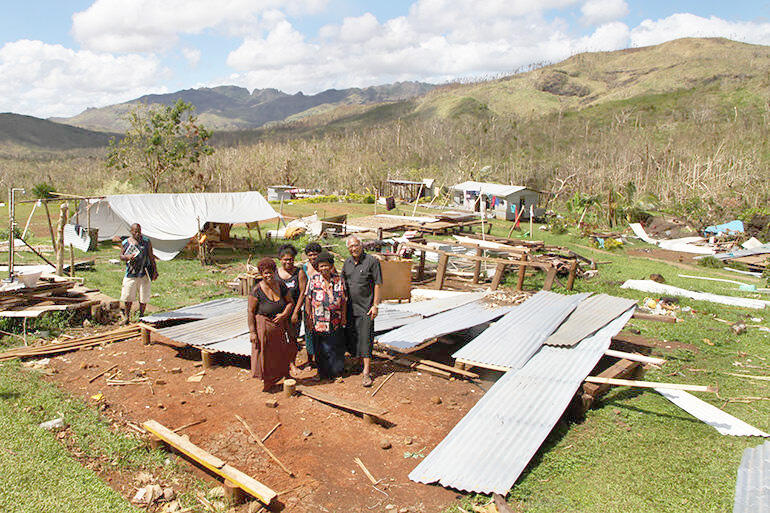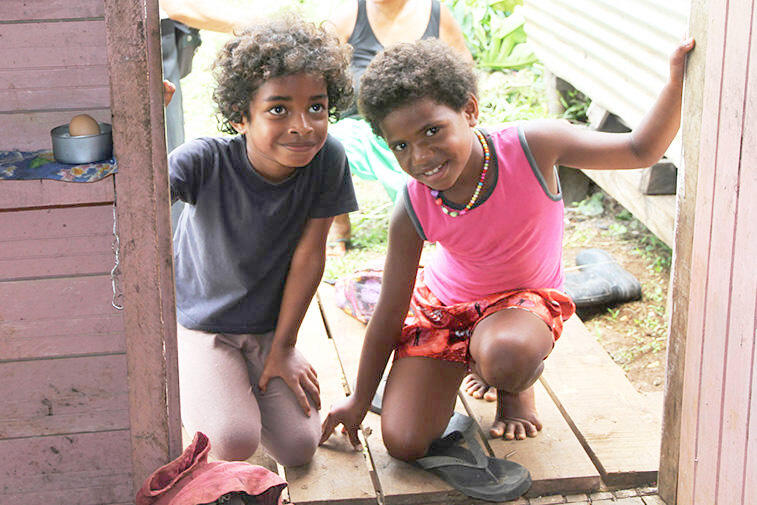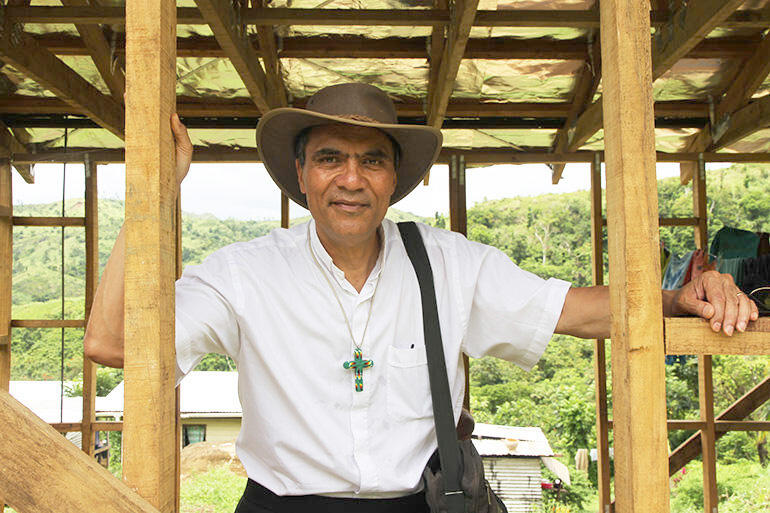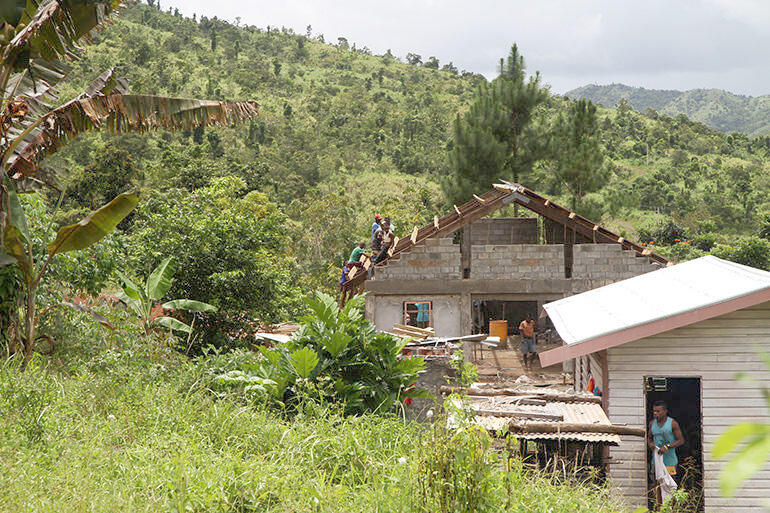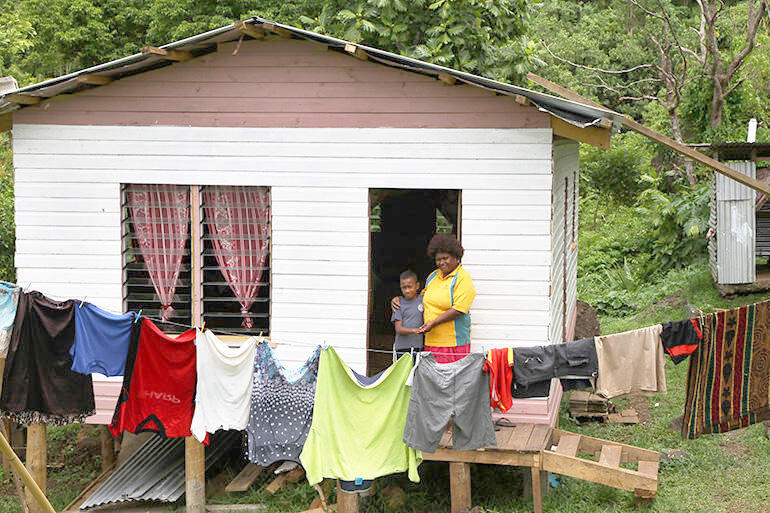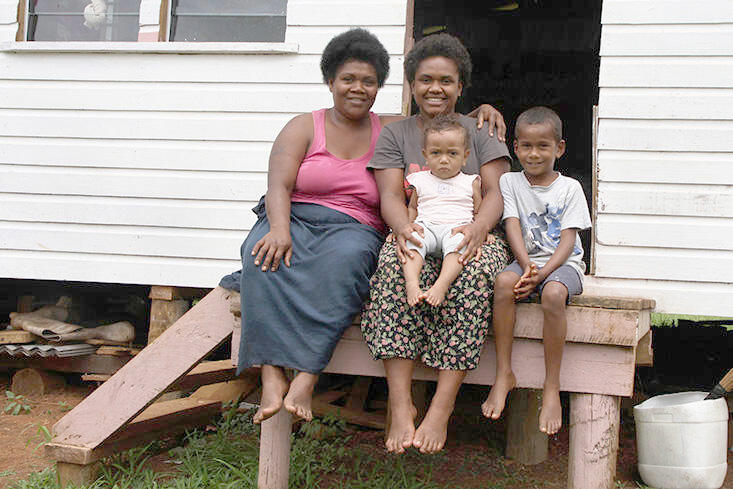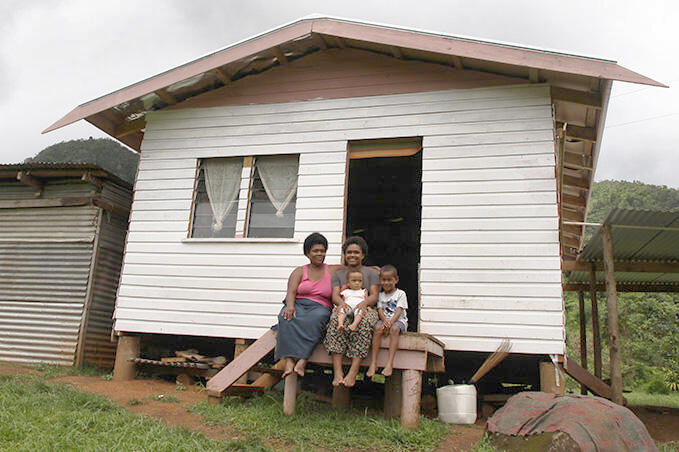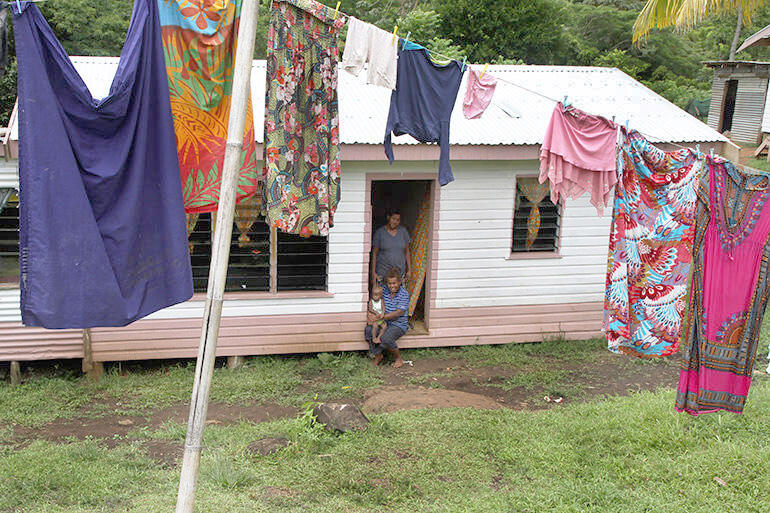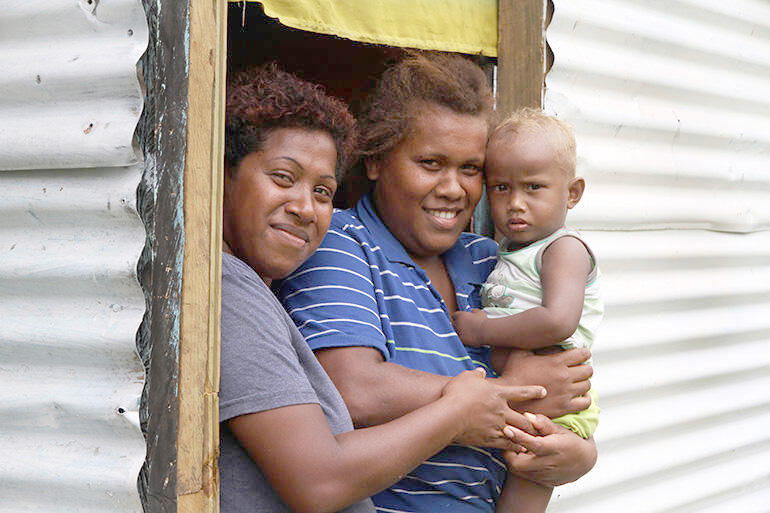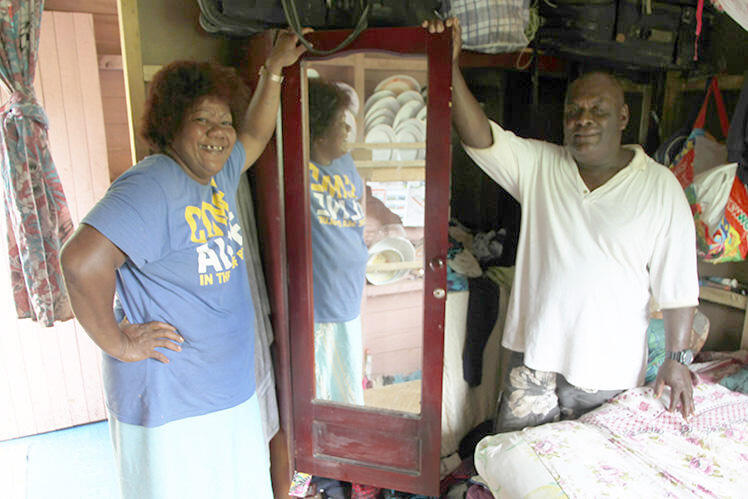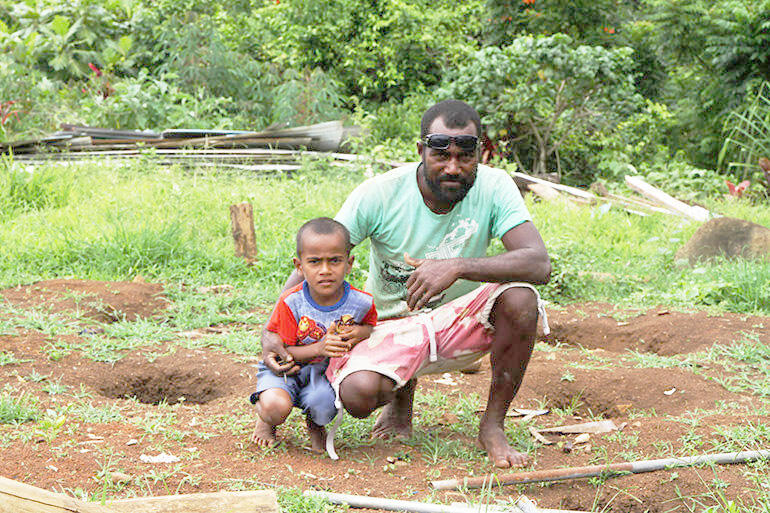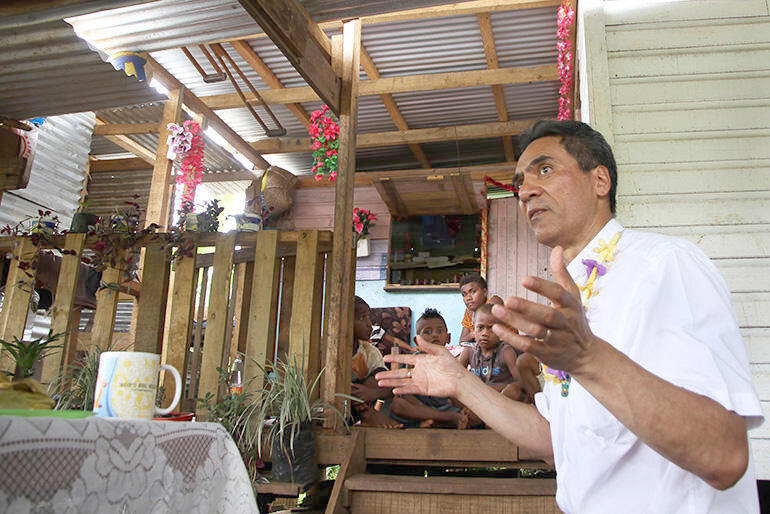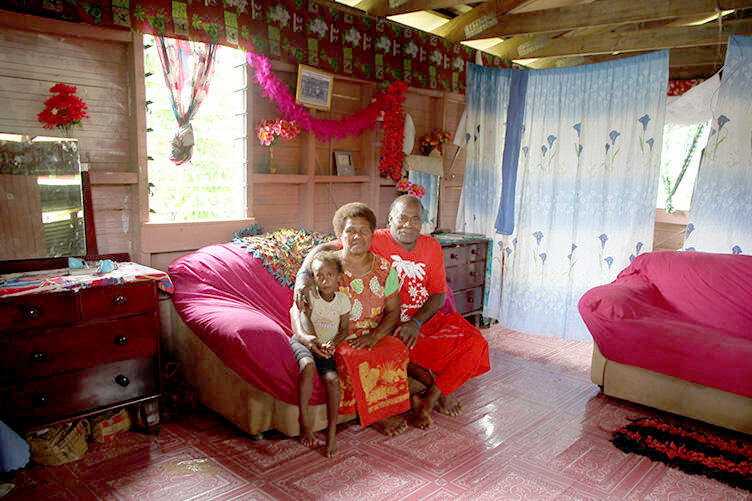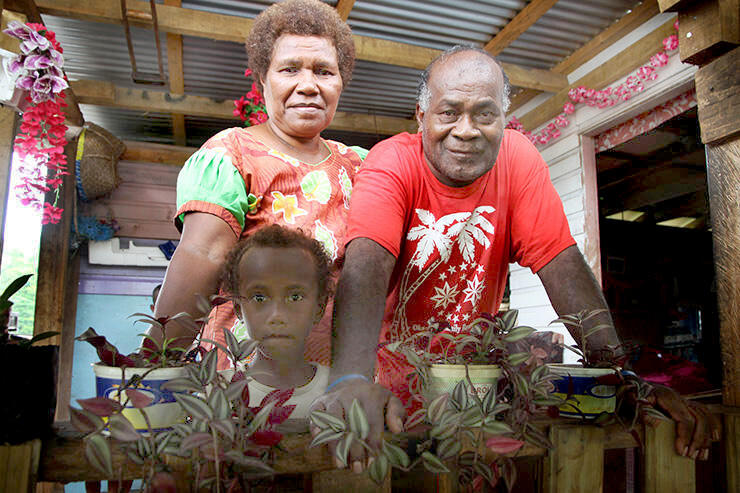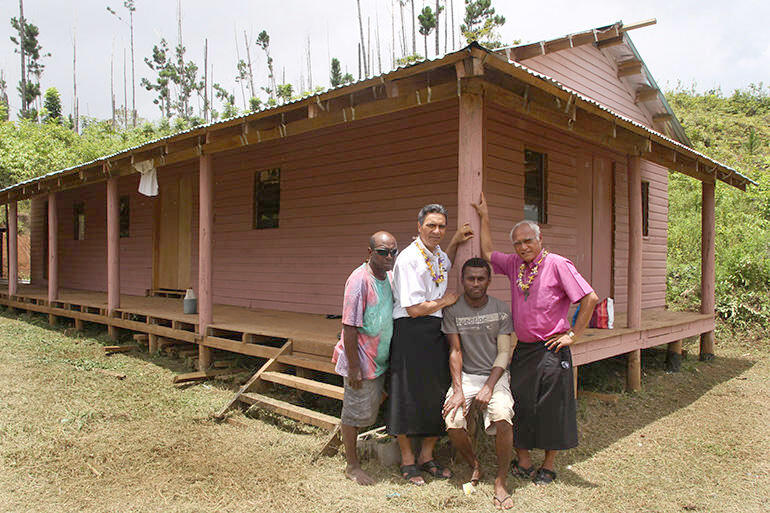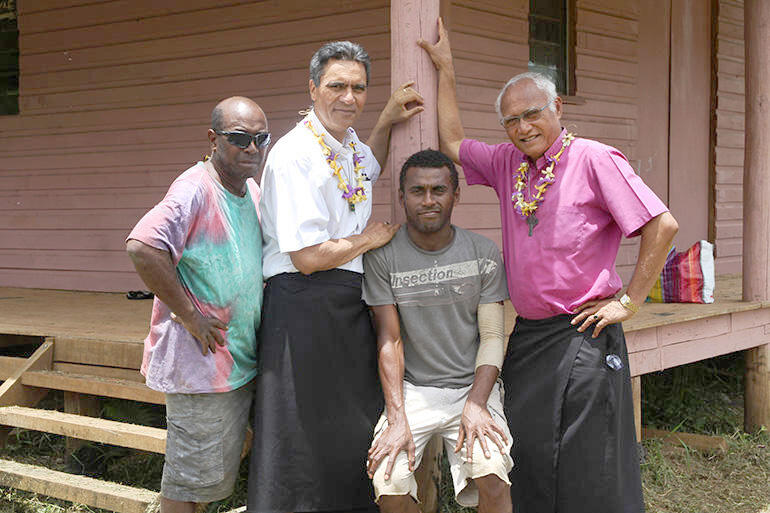 See that house, with the interesting verandah, that opens our spread of updated photos from Maniava in the remote highlands of the province of Ra, in northern Viti Levu?
That's the new home of Mosese Kakaramu who, for want of a better word, is the senior kaumatua of Maniava – the hamlet which was almost scoured from the map of Fiji when Cyclone Winston rampaged across the republic on the evening of February 20 last year.
Mosese's family are enjoying their new digs.
You would too, if you shared their back story: on the night of February 20, 2016, they'd dived beneath the floorboards of their two-story house, and clung to each other in terror. When the winds finally subsided, they found nothing left above the floorboards. Nothing left of their two-storey home.
Tied down. Reinforced. Braced.
This new house though?
And another 13 new houses built as the result of the AMB's emergency appeal for Maniava?
They're all built to code. Tied down. Reinforced. Braced. Engineered to withstand the worst that cyclones of Winston's ferocity can throw at them, in a way that the earlier ones weren't.
You might call that Maniava Miracle Number One.
And if you scroll through to the fourth photo in the sequence, you'll see Maniava Miracle Number Two: The Church of the Resurrection.
Now, if you look closely at that photo, and the three that follow it – they were all taken on Tuesday – you may detect that the church is missing something.
A roof, for example.
But never mind about that.
Because by hook or by crook that church will be finished and consecrated on Christmas Eve.
That's this Christmas Eve, December 24, 2017.
They're pitching in, for free
And the fact is, within 24 hours of that photo being taken, the roof was on.
Which is not too surprising when you consider the manpower resources being thrown at the job right now.
Because the builder, Harold Koi (you can read his story here), and his men from Maniava have now been joined by four guys from Waidradra – that's in Pacific Harbour – and another five from Wailoku, on the outskirts of Suva. Both are Anglican Solomoni koro, and the men from both communities are pitching in their labour at Maniava, for free.
Then, there's fact that this weekend they're bringing in a Suva-based blocklayer and plasterer to finish the walls – and the windows will be glazed, doors hung and floor coverings down by Friday next week, ready for a community celebration in which Archbishop Winston will bless the 14 houses, consecrate the church, and ordain two deacons from among the Maniava community.
Cracking the whip
It's Archbishop Winston, in fact, who's cracking the whip to have the church finished and consecrated by Christmas.
There are psychological reasons for this – it's getting on for two years since Cyclone Winston struck, and Archbishop Winston wants Maniava children's children to be able to say: "On Christmas Eve 2017, this church was completed, and our healing accomplished."
There are also pressing practical reasons for being able to say: "Job done."
Fiji is now navigating its cyclone season, which peaks in February[1] each year. The Church of The Resurrection will double as Maniava's community cyclone shelter – so for safety's sake, they need that church finished now.
Being built back better
And we know that in all things God works for the good of those who love him, who have been called according to his purpose. Romans 8:28 NIV.
And:
Whoever has will be given more, and they will have an abundance. Matthew 13:12a NIV
The plain fact is that while the community at Maniava has suffered much over the past two years… their koro is being built back better.
There are the houses, for a start. They're definitely better than before.
Then there's the church.
And you can't possibly go past the toilets.
When the Red Cross heard that good things were happening in Maniava, they turned up and installed 10 community public toilets throughout the koro. Ten flush toilets.
You could search high and low through other villages in Fiji, and you'd be hard-pressed to find a single flush toilet.
The power of 72...
And finally, there's the power.
According to Archbishop Winston, the FEA – that's the Fiji Electricity Authority ­– had previously focused on getting power reticulated along the main roads.
Well, Maniava is so far off the beaten track it's not even funny.
Yet since Cyclone Winston, the FEA has installed 72 power poles – Archbishop Winston asked one of the young Maniava lads to tally them up – along the track that leads from the secondary gravel road up into the hills to their koro. They're expecting the power to be turned on any day now.
But wait, there's more.
Because if you're going to lug in concrete power poles, you need heavy trucks – and if you're using heavy trucks you need decent roads…
In the old days, every time it rained heavily (and it rains heaps in those hills) that track into Maniava got washed out, and became impassable.
That's changed – because the FEA brought graders with them, installed proper culverts, etc, so the road into Maniava is now pretty much all-weather access.
Coming back, loaded
When Archbishop Winston, the AMB's Mike Hawke and the then Diocesan Registrar John Simmonds battled into Maniava a few days after the cyclone, they made a commitment: they would return – and not with empty hands.
Back then, says Archbishop Winston, they didn't really have a clue about rebuilding.
They didn't know what it would take to rebuild a village to withstand future cyclones, and to satisfy the Government's newly-promulgated building code.
Archbishop Winston chuckles as he recalls their blissful ignorance – but he's happy too, with what has been achieved.
"If we didn't commit," he says, "nothing would have happened."
"Someone had to take the first step.
"This," he says, "is the spirit of the three tikanga church in action."
[1] Cyclone Winston struck Fiji on the night of February 20, 2016.