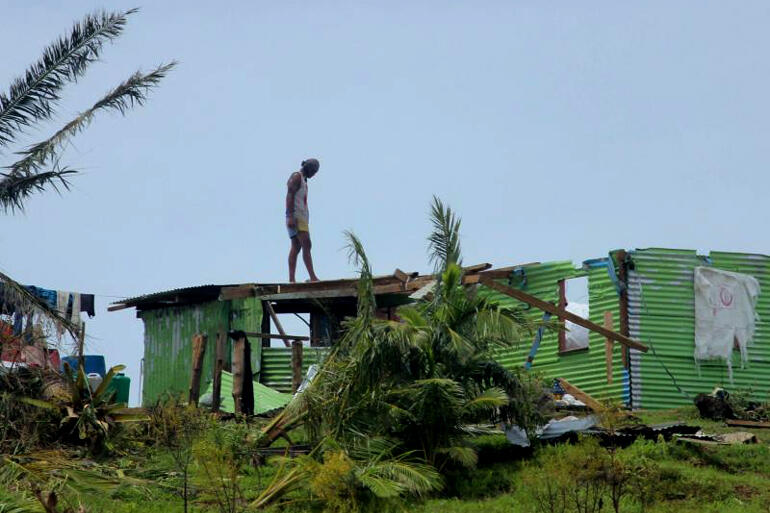 Christian World Service has launched an appeal for Fiji, in response to widespread destruction caused by Cyclone Winston.
The category five storm has left communities across the Fiji Islands suffering injury and trauma, along with damage to homes and livelihoods, while the death toll stands at 42 and continues to rise.
Fijian Government reports estimate 13,000 people are still taking shelter in evacuation centres.
With wind gusts of up to 325 kilometres an hour and waves over ten metres, the cyclone destroyed home vegetable gardens and crops which families depended on for food. Power, communications and vital transport infrastructure have also been affected, with ships and wharves lost to the storm.
CWS has now heard from partner groups on the ground who had previously been out of contact due to power and communications outages.
CWS partner, the Social Empowerment and Education Programme (SEEP) is assessing how best to respond, but will initially assist isolated communities in the hilly interior of Viti Levu with food, shelter and psychosocial programmes for children.
The Peoples Community Network will work from their base in the informal settlements to identify needs and respond where the need is greatest. Both groups are coordinating with local government, partner community groups and churches that they worked with before the disaster.
CWS partners will now work to help vulnerable communities get back on their feet and to better prepare for future natural disasters.
CWS asks Kiwis to remember the people of Fiji in their prayers in the weeks and months ahead.
To donate to the Fiji Cyclone Appeal
Give by phone with a credit card: 0800 74 73 72
Or by post to: CWS, PO Box 22652, Christchurch 8140
Christian World Service has provided emergency relief since 1945. It works with local groups in 20 countries who are working for change to allow people to live free from poverty. CWS is a member of the ACT Alliance (Action by Churches Together), a global coalition of more than 140 churches and church related organisations working together in the areas of humanitarian assistance, advocacy and community development.