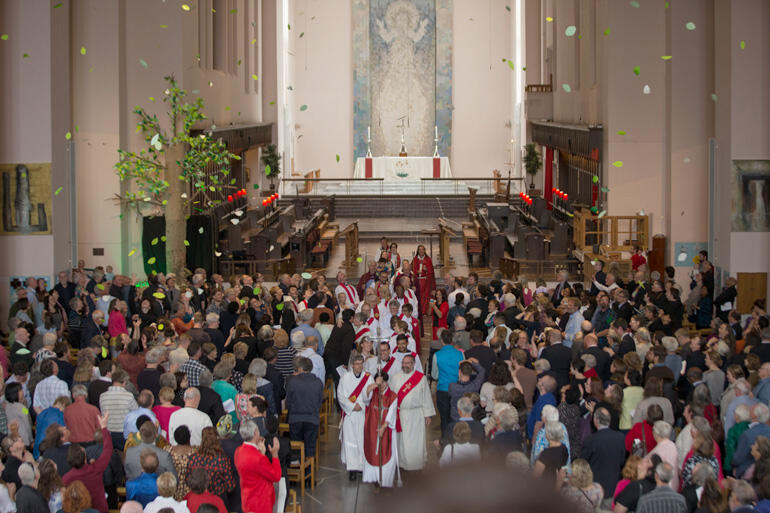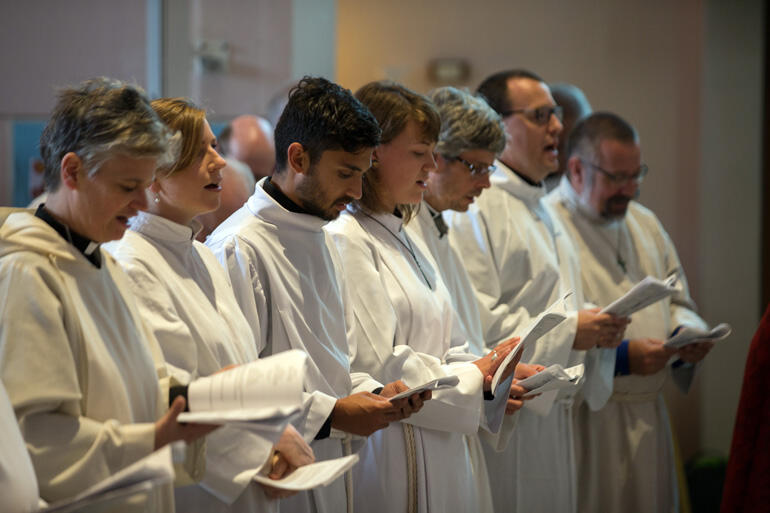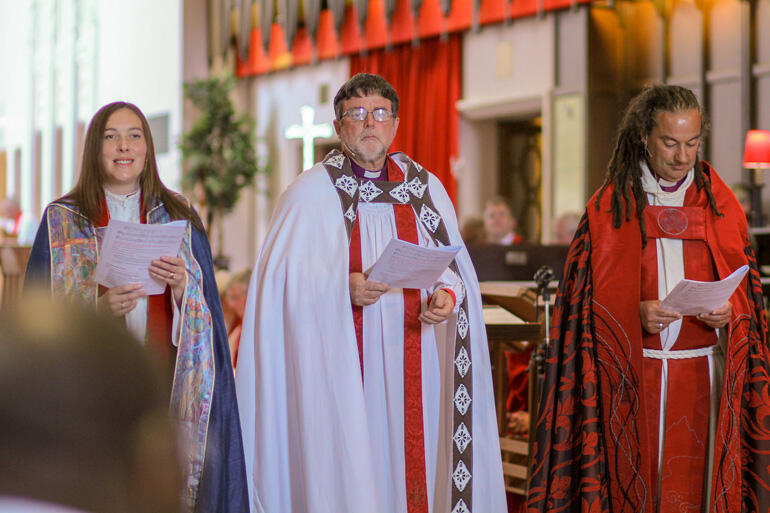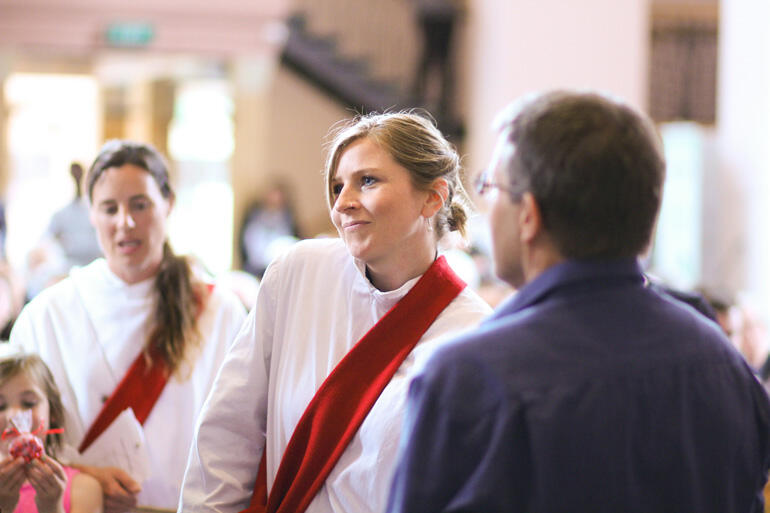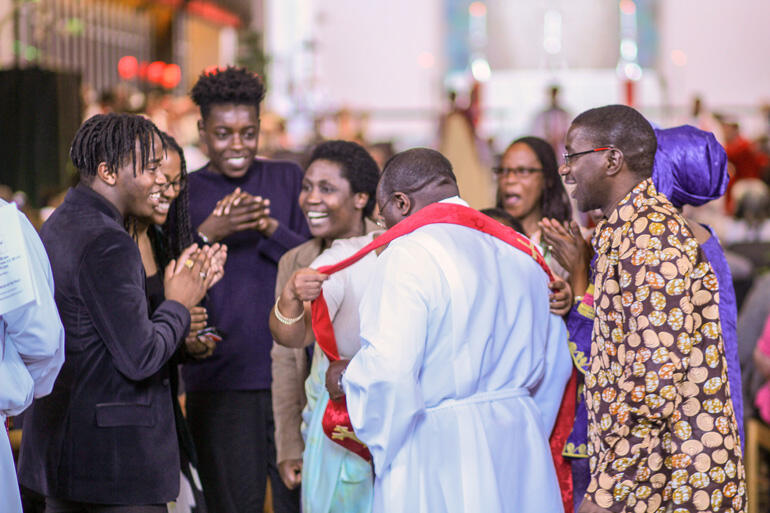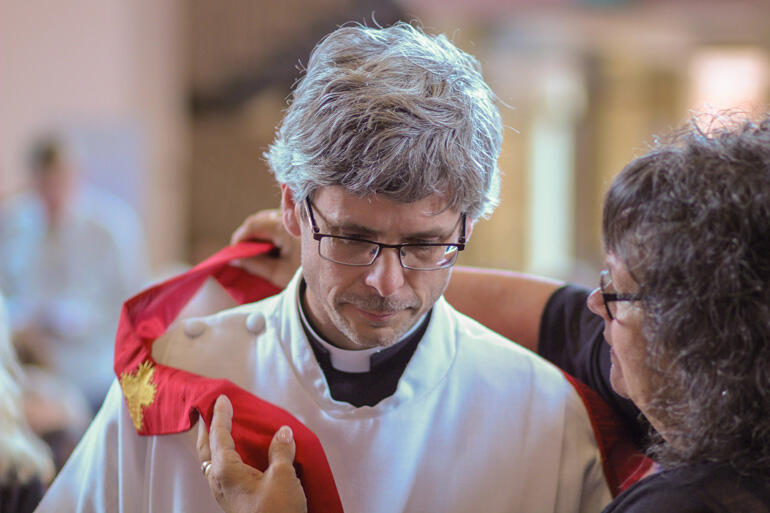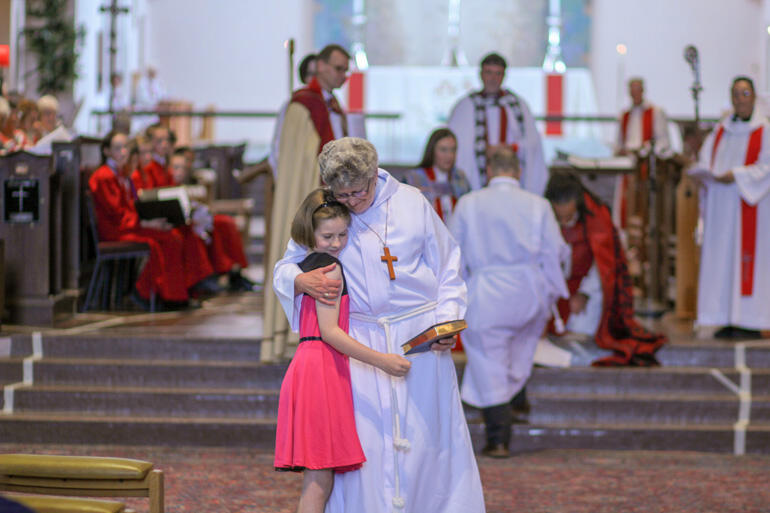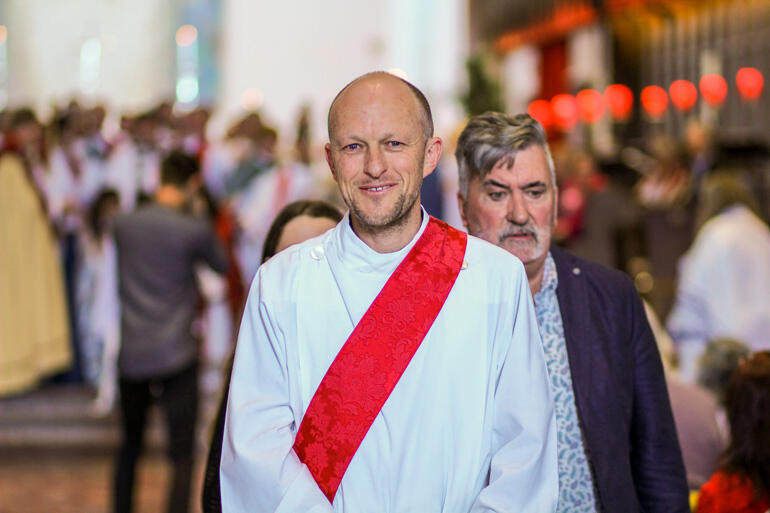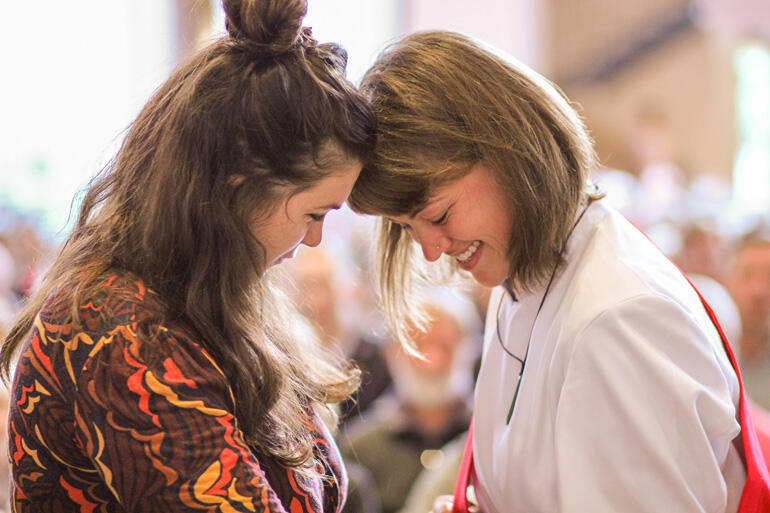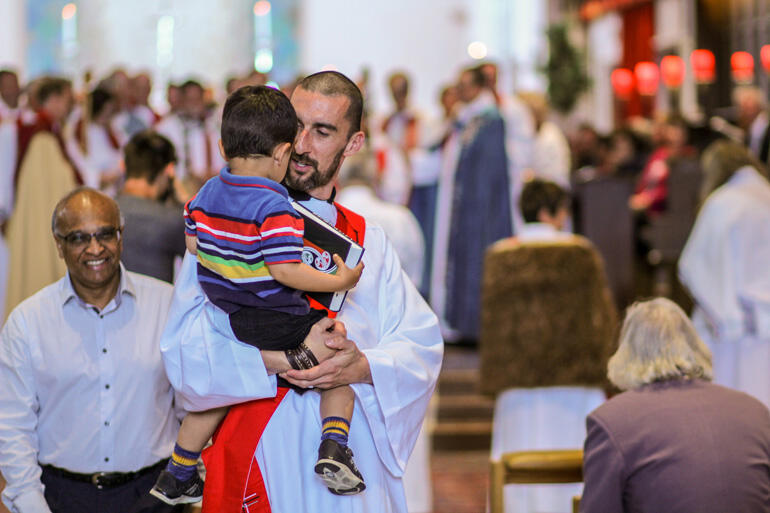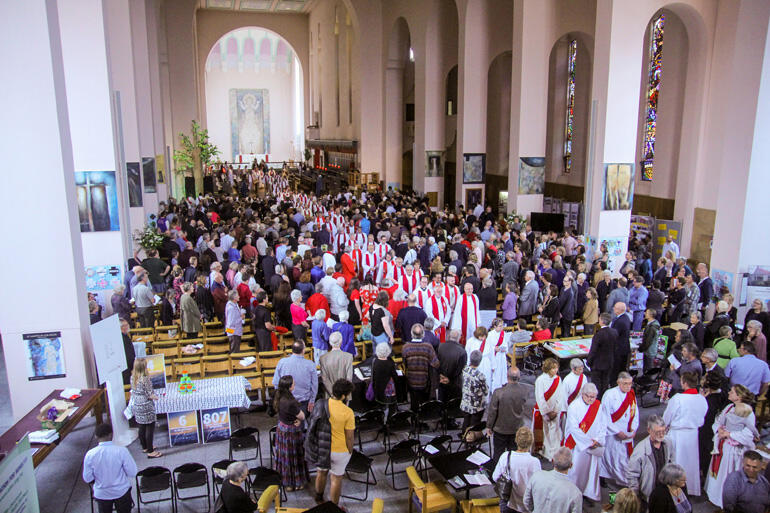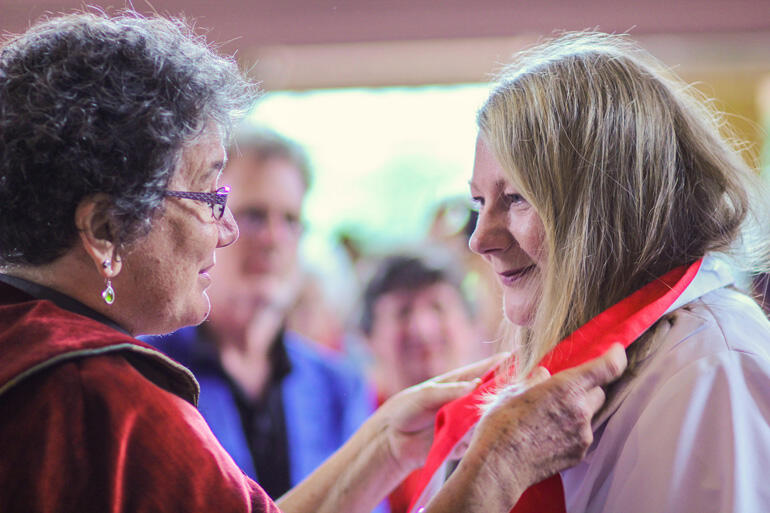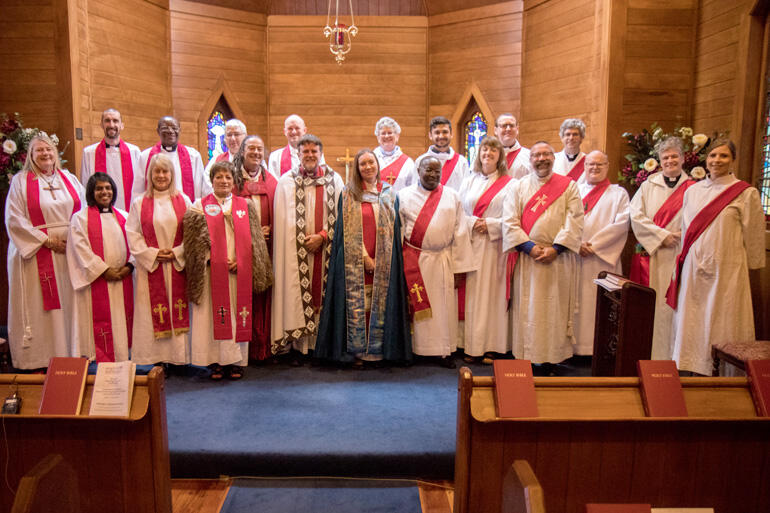 Eight priests and ten deacons were ordained in Wellington's Cathedral of St Paul in a day of festivities and thanksgiving for the diocesan family's year last Saturday 17 November.
Up to 800 turned out to celebrate with the ordinands, as Bishop Justin Duckworth and Bishop Eleanor Sanderson ordained four women and four men to the priesthood, supported by Archbishop Philip Richardson.
The 8 new priests will take up or continue in ministries around the diocese, coming to their new ministry roles from backgrounds in discipleship building, social justice advocacy, professional communications work, missionary and intercultural work, Urban Vision ministry, diaconal parish ministry and through Journey Christian Fellowship.
In the same festival liturgy, six men and three women were ordained deacons, bringing a new dimension to their life and ministries across fields that include teaching, nursing, music, youth and children's ministry, hospital and university chaplaincy, counselling, paramedical services, rural ministry and technology.
As Bishop Justin reminded the ordinands of what it means to put on the collar, he related the experience to an occasion in the UK when he had been yoked together with his children during a re-enactment of the slave trade.
"We're all yolked to each other."
"If one of you falls, we're going to stop, and we're going to find a way to help you get back up – because we're in this together."
Bishop Justin went on to underline that ordination is not an individual pursuit, but a call to serve and to proclaim Jesus in their own lives, while helping others to do the same.
* * * * * *
A full article on Saturday's festival of thanksgiving and ordination service from Wellington's diocesan news service Movement Online is here.
For more information on the ordination candidates read their bio profiles on the ordinations info page here.
A video giving thanks for Wellington's diocesan life in 2018 can be viewed on Youtube here.