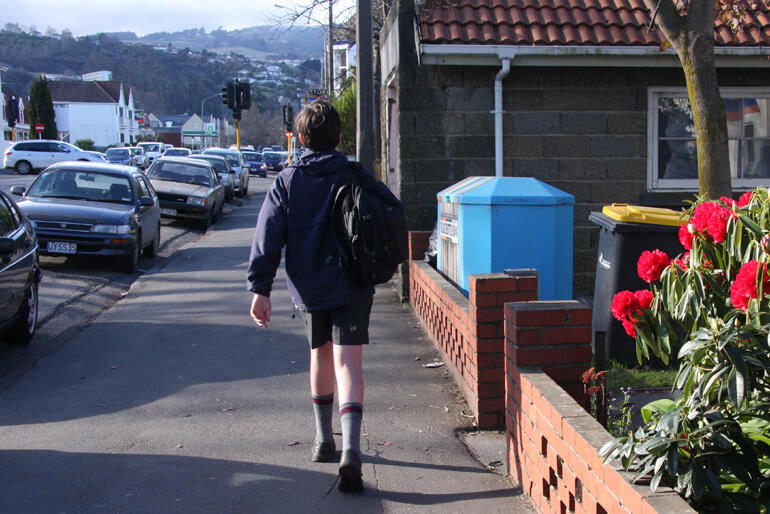 Members of the Equality Network, a non-partisan grouping of 37 social advocacy organisations, say that the hidden costs of education are putting unnecessary stress on the poorest families in Aotearoa.

The hidden schooling costs start with Early Childhood Care and Education (ECCE): with fees beyond the 20 hours Government subsidy, plus the hidden costs of non-qualified teachers and poor provision of education in poorer areas.
Low-income households with school students also face hidden costs at school.
These include voluntary "donations" parents are expected to pay, for example on: digital stationery packs, 'Education Outside the Classroom', co-curricular sport and cultural activities, examination fees, specialist consultations to provide evidence of the need for additional support, family-subsidised teacher aide hours and supplementary private tutoring.
Children of low income families miss key learning opportunities through trips they cannot afford and families often struggle to cover uniform costs or to buy season-appropriate clothing, for example wearing shorts instead of trousers in winter.
Figures from ASG, an education savings planner, suggests that in New Zealand school education costs in 2016 ranged between $2,079 and $3,592 depending on the age of the child, including: fees, clothing, computers, travel and extra-curricular costs. This is an average of $2,835.50 per child.
Hidden costs also apply for tertiary students, in the form of loans and allowances, and non-tuition service charges levied by institutions.
According to President of Te Riu Roa NZEI education union, Lynda Stuart, funding freezes in education have put unnecessary strain on schools that mean parents have had to pick up extra costs. She says that in 2015, schools asked for $124.9 million in donations from parents, up from $113 million in 2014.
"We believe every child has the right to the best education in the world, and that New Zealand can afford to pay for it.
"But Government funding has not kept pace with need and the growing costs of education. That means those who can't afford to pay extra for their education risk missing out."
In response to the Government's freeze on operations grant in 2016, Te Riu Roa undertook a survey asking school principals how they were planning to cope.
Around 40 percent said they were considering cutting back on the hours of teacher aides and other support staff. Thirteen percent said they were looking to increase parent donations.
Many schools said they couldn't ask parents to pay more, as they were unable to afford what they were asked for now.
"This is not fair on any family. But when parents can't afford to pay any donations at all - which principals report is a growing reality - schools are forced to find ways to reduce costs, like cutting back on teacher aides or other learning resources. This always means kids miss out.
"Teachers and educators find it hard to fathom why the Government would choose to short change children's education, when there is so much evidence about the amazing positive impact that a great education can have on a child's life."
Former principal of Otumoetai College in Tauranga, and National Secretary of Closing the Gap Peter Malcolm says that the funding freeze, has strongly affected schools since 2010.
Malcolm, who is also one of the founders of the Equality Network, says schools need to be better funded to cover the basic costs of education so families are not forced to cover costs like NCEA courses, which effectively bars poorer students from taking part.
He says that countries with the world's best academic results, such as Finland, have properly free education, including tertiary studies.
"If we removed the hidden costs of education and made it properly free for all children, we would create a more just and fair Aotearoa New Zealand which allows every child, regardless of the income level of its household, to thrive. We also need to provide more resources for schools that target low-achieving students in order to help them succeed."
The Child Poverty Action Group (CPAG), also members of the Equality Network, says that the fact that one in six children received financial assistance to pay their NCEA fees in 2016 shows that many families are struggling with the hidden costs of a free education.
CPAG Spokesperson Professor John O'Neill, Director at the Institute of Education, Massey University, says that NCEA fees are one of a range of unnecessary hurdles to completion of NCEA and other qualifications on the Framework that students require to get into tertiary courses and improving their life chances.

"Preventing high-achieving young people from low-income backgrounds to prosper because of 'user pays' dogma is simply immoral," says Professor O'Neill.

"CPAG insists that NCEA fees be abolished. They are a financial barrier and an additional stress on already stretched parents. It is dreadful to think that in today's society parents are faced with the reality of having to pay to have their child's NCEA success formally recognised."
CPAG's education policy recommends that the Government provide a 100 percent subsidy in all decile 1 to 4 secondary schools for NCEA and scholarship examination fees, as well as free breakfast and lunch in decile 1 to 4 schools.
Recommendations
The Equality Network is asking for a commitment from the incoming Government for increased educational funding to ensure every child and young person has access to free, quality public education that allows them to reach their full potential; and
It is also asking for a huge boost to retraining and skills programmes to give people a better chance to find a job.
*ASG Planning for Education Index 2016: https://www.asg.com.au/nz/media/education-index-2016
More information
For Equality Network resources, including one video from Mark Potter on education, click here.
To see CPAG's complete education policy recommendations for education (2014) visithttp://www.cpag.org.nz/resources-2/our-children-our-choice-priorities-for-policy-7/part-3-compulsory-schooling-1/
The Equality Network (EN) is a non-partisan organisation of 37 advocacy organisations united by the vision of a more equal Aotearoa New Zealand. Members include Living Wage Aotearoa, Social Worker, Teacher and Health care professionals' associations, Methodist social justice and social service groups and the Anglican Diocese of Wellington and Auckland Diocesan Social Justice Council. Drawing on the growing body of evidence that shows more equal societies do better for their people, the Network was established in 2014. The EN seeks to improve the wellbeing of all citizens of Aotearoa by reducing income inequalities that currently exist.