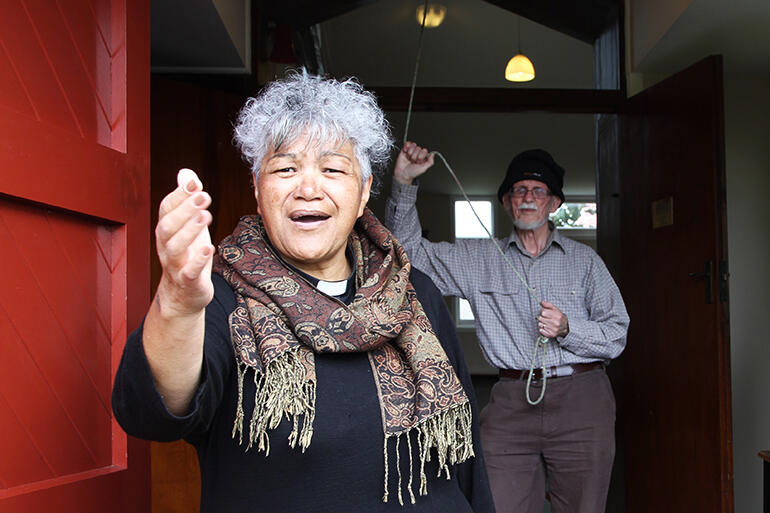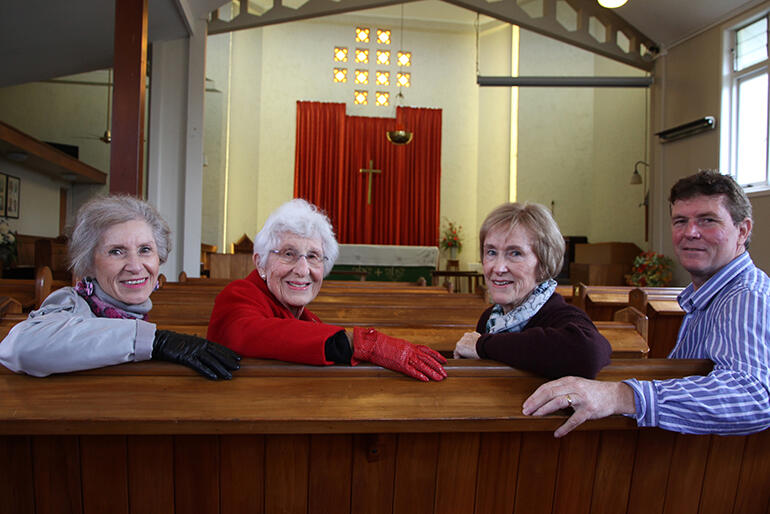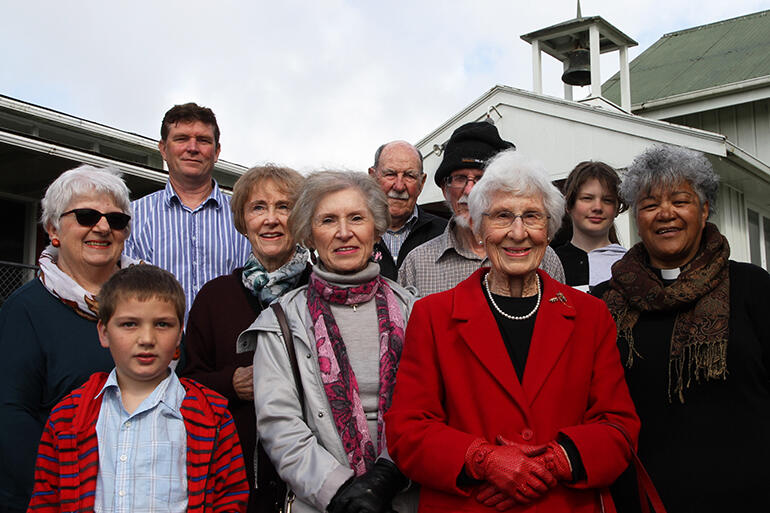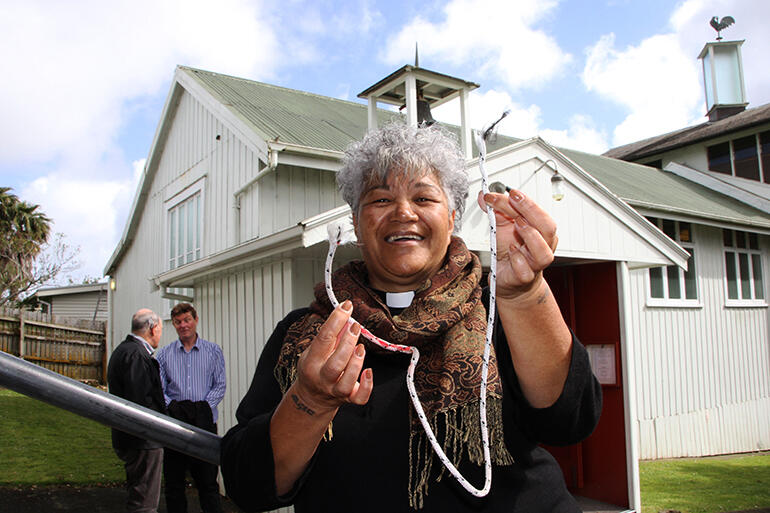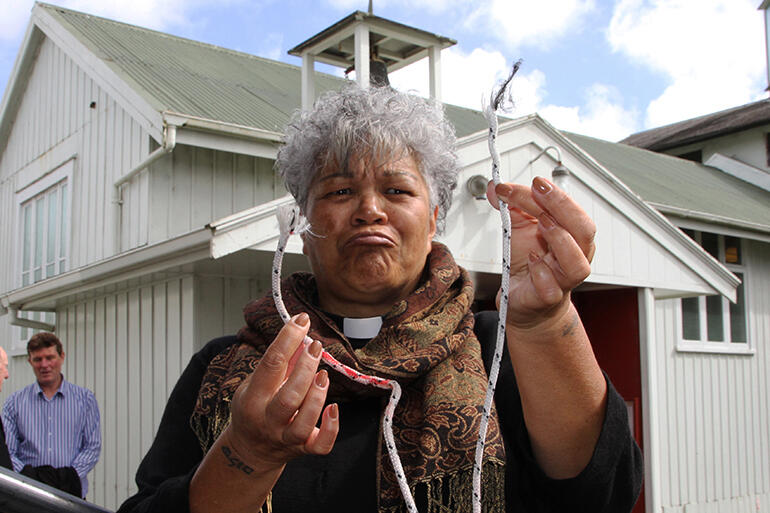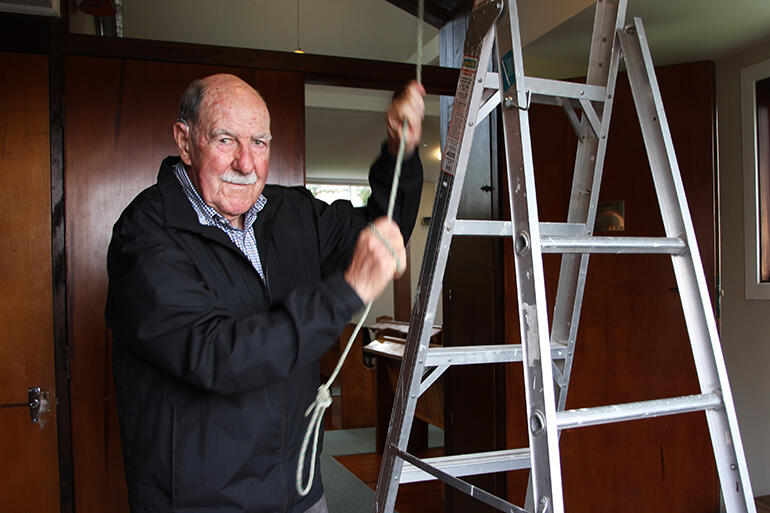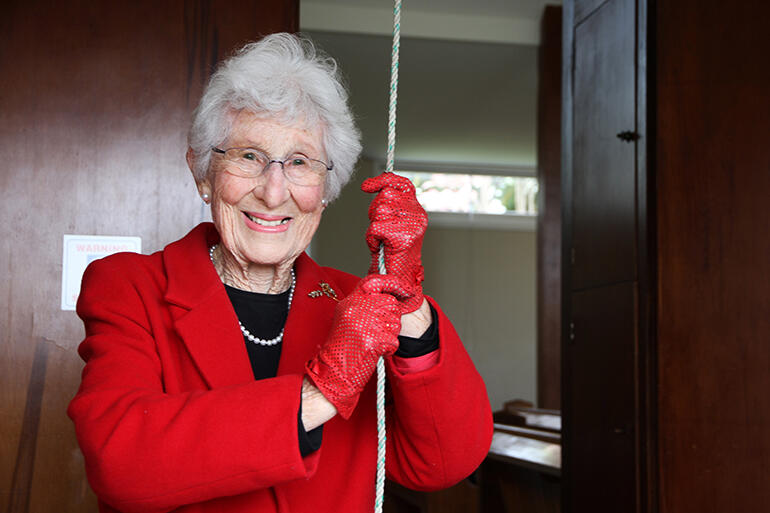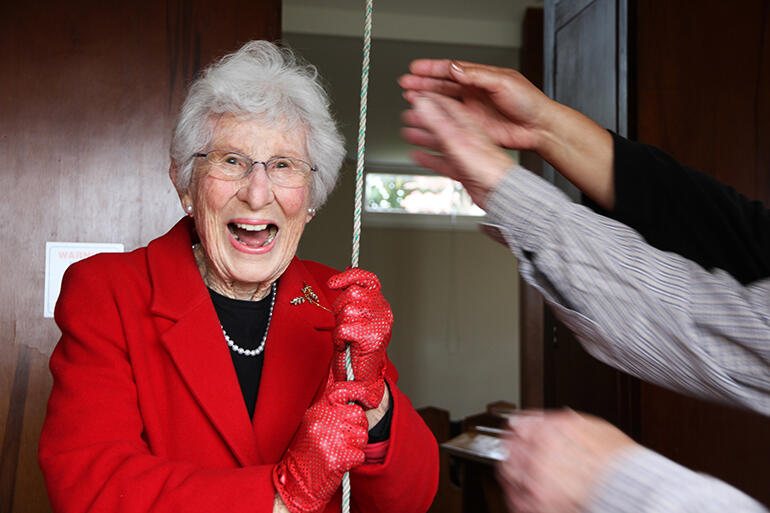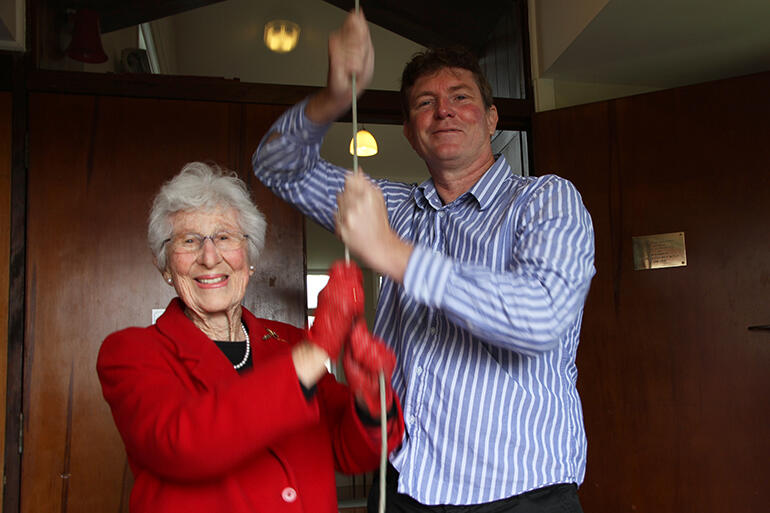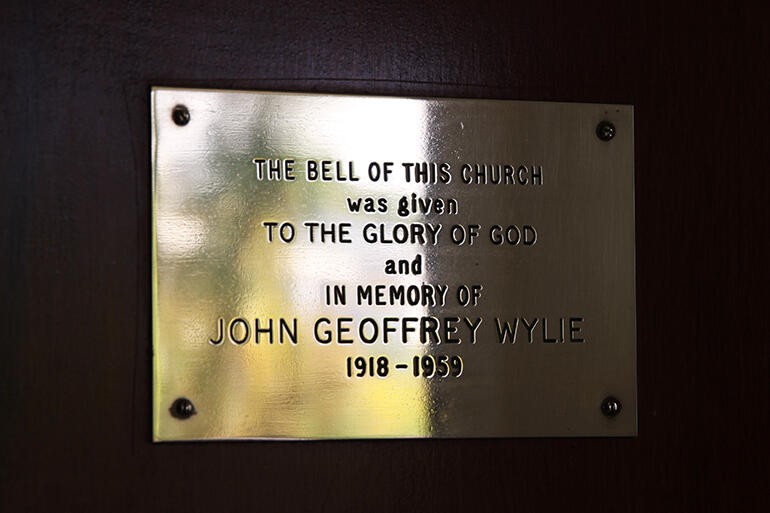 For some time now, St Martin's at St Chad's, the Anglican church at 681 Sandringham Rd, in Auckland, has been silent.
Not much has been heard from that church – simply because the rope broke.
The rope, that is, which connects the church bell to the foyer below.
It severed, and the swing of the bell yanked the frayed end up into the bell tower.
They're not a big congregation at St Martin's at St Chad's.
They're not getting any younger, either – so the remnant of the rope remained out of reach, and the bell went silent.
#
The Rev Jacynthia Murphy came to St Martin's at St Chad's in February.
Jacynthia, who has ties to the Ngati Kaharau hapu of Ngapuhi – she's the first Maori priest they've had at Sandringham – is there part-time.
She's also 2IC to the General Secretary at the General Synod office. In that capacity, she was asked to spread the word about the 'roaring chorus' planned for 11am, Sunday, November 11.
That moment marking, of course, 100 years since the guns fell silent after The Great War.
Jacynthia did that, and her own church decided they wanted to join the 2018 Armistice Day chorus.
So Frank Bartley – who is the parish's 80-year-old treasurer – hoisted himself up a ladder, twisted himself into the tower, and got the bell sorted.
#
It is right that St Martin's at St Chad's would want to join the roaring chorus.
It is right, indeed – because 702[1] went from Mt Albert to fight in The Great War (they included nine nurses) – and 88 Mt Albert men never came home.
St Chad's (as the church was called back then) would've witnessed that sorrow.
Because Bishop Averill – the fifth Bishop of Auckland, later to become Archbishop of New Zealand (whose son was to come a WW1 hero) – dedicated the St Chad's 'mission chapel' on March 14, 1915, just five weeks before the first Kiwi soldiers landed at Anzac Cove, Gallipoli.
Dulce et Decorum est
Pro patria mori
It is sweet and right
To die for one's country.
#
When Frank Bartley retied that bell rope, other reconnections were made, too.
The bell itself was gifted to the church by Mrs Alice Wylie, in memory of her husband Geoffrey, who died in November 1959.
Mrs Wylie, who went on to serve for 27 years on the Mt Albert Borough Council – including three terms as its deputy mayor – had the bell cast during the tenure of the Rev Harry Boyd-Bell, who was Vicar of St Chad's from 1961 to 1966.
Back in the day, there was quite a connection between Harry Boyd-Bell and the Wylie clan.
Harry prepared Alice Wylie's daughters, Ann and Suzanne, for their confirmations, he conducted their marriages – and, for good measure, he baptised Suzanne's son, Tim.
But like the rope, those relationships quietly wore out.
Rev Harry left St Chad's to become Vicar of All Saints, Ponsonby – while Alice Wylie was rezoned to St Luke's, Mt Albert.
And apart from one civic occasion, Alice Wylie never returned to St Chad's.
#
She never returned – that is, until she did, a few days ago, at the age of 94, to hear the bell she had given 50-plus years ago being rung again, in readiness for Armistice Day.
She came with her daughters, Suzanne Radley and Ann Anderson, and her grandson, Tim Bennett – for each of whom St Chad's had been the setting of a personal milestone.
#
In a roundabout way, the late Rev Harry Boyd-Bell played a part in Alice's reappearance, too.
Because in 1963, an 18-year-old called Diana Keith asked Rev Harry to prepare her for confirmation.
Di didn't have an Anglican background.
But she did have a distant connection with Harry, she lived near St Chad's – and she decided she wanted to become Anglican.
Di stayed on the scene at St Chad's, too, even after she'd taken up teaching in Ponsonby.
In fact, after Rev Harry had moved to All Saints Ponsonby, he presided at her marriage – to his son, John Boyd-Bell.
#
After they married, Di and John moved to Hamilton. When they shifted back to Auckland, they became parishioners of St Martin's, Mt Roskill.
St Chad's, meanwhile, came to the end of the road in 2003.
About the same time, St Martin's Mt Roskill came to the end of the road, too.
Or more precisely, St Martin's was ended by a road.
By the extension of State Highway 20, in fact, which now links Manukau City to the North-Western Motorway, and which crosses Dominion Rd, where St Martin's had once stood.
The St Martin's congregation negotiated to buy St Chad's and moved there in 2004 – renaming the church: St Martin's at St Chad's.
So, that's how come Di and John Boyd-Bell fetched up back where it had all begun for them.
#
Di is now the Vicar's Warden at St Martin's at St Chad's.
And Ann Anderson is now the chairperson of the St John's Tuakau LSM parish.
They bumped into each other at last month's Auckland synod.
Ann volunteered that she'd been prepared for confirmation at St Chad's – and Di revealed that she is the daughter-in-law of the priest who walked her through that preparation.
Meanwhile, Di's husband (and Harry Boyd-Bell's son) John, who is also on the vestry at St Martin's at St Chad's, contacted Alice Wylie, who is still going strong at 94.
Would she like to come to a little ceremony to see 'her' bell restored to action?
Would she what…
Alice brought Suzanne, Ann, and her grandson Tim with her.
They were delighted to be there, too.
And they'll all be back again on Armistice Day, with their wider families in tow.
[1] In 2014, Auckland historian Lisa Truttman was contracted by the Auckland City Council to compile a list of all those from Mt Albert who served during both world wars.