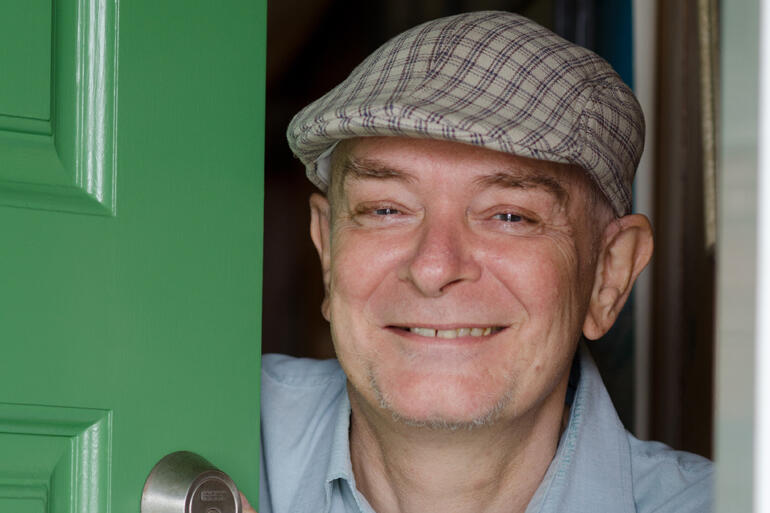 About 200 people jammed into St George's Papatoetoe last afternoon to celebrate the life of Captain Phil Clark, the former National Director of the Church Army in New Zealand, who died on Saturday.
Phil, who was 55, was asked to head up Church Army work in New Zealand in 2009, having already served in the Church Army in the UK for 18 years, alongside his wife Monika.
Phil and Monika took to their New Zealand work with gusto – but in April 2015, having enjoyed rude good health all his life, Phil was diagnosed with terminal oesophageal cancer, and given a maximum of nine months to live.
He defied that prognosis and lived for a further two and a half years – and inspired many with his courage, appetite for evangelism and good humour while staring death in the face.
"I believe he did more work in his illness," Peter Naera told funeral mourners, "than he probably did in the rest of his life. He was an inspiration."
Peter, who is the Tikanga Maori representative on the Church Army board, described Phil's appetite for life as "reckless".
He recalled catching up with him at a New Wine conference in January 2016 – the month the cancer specialists had predicted was the outer limit of his days.
Phil's arm was in a cast – he was playing family cricket over Christmas, had dived for a catch, Brendon McCullum style, and broken his arm.
To read a feature-length Taonga magazine story on Phil's living with cancer, click here.(Phil's story begins on P16.)
Phil is survived by Monika, and their two children, Michael and Emily. Monika, who last year was commissioned as a church evangelist, continues to serve as the Church Army's National Programme Co-ordinator.