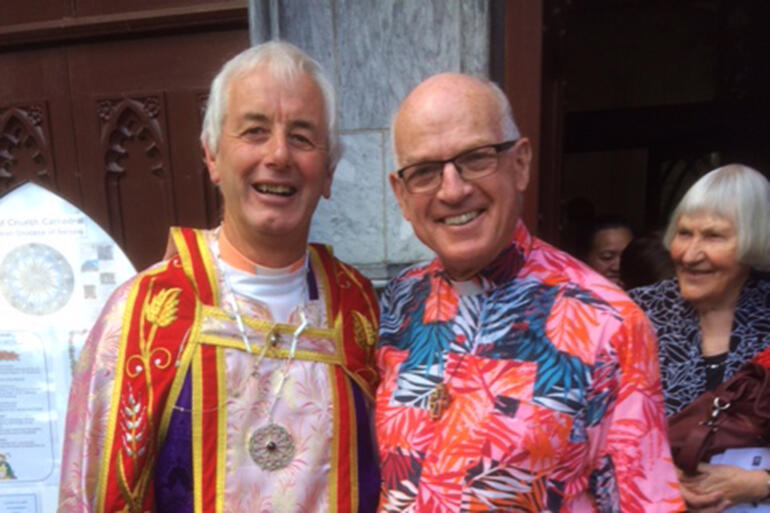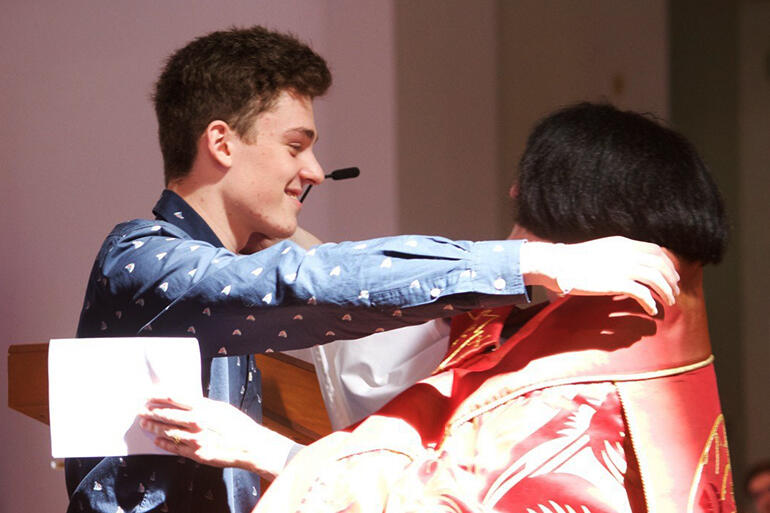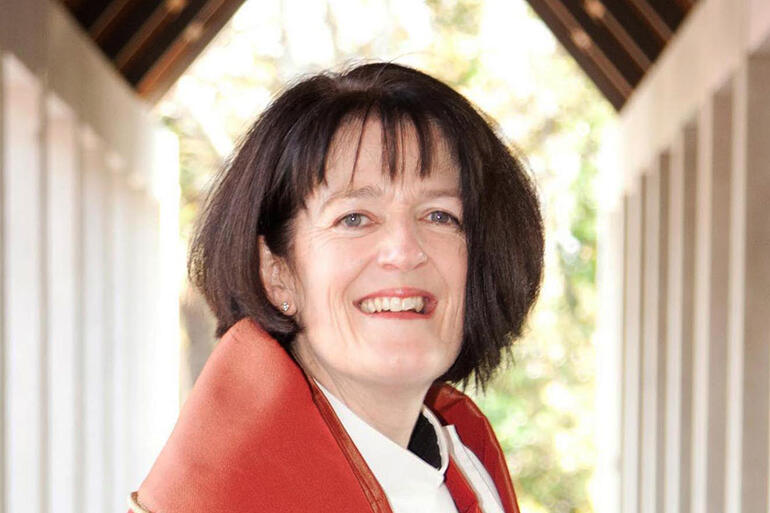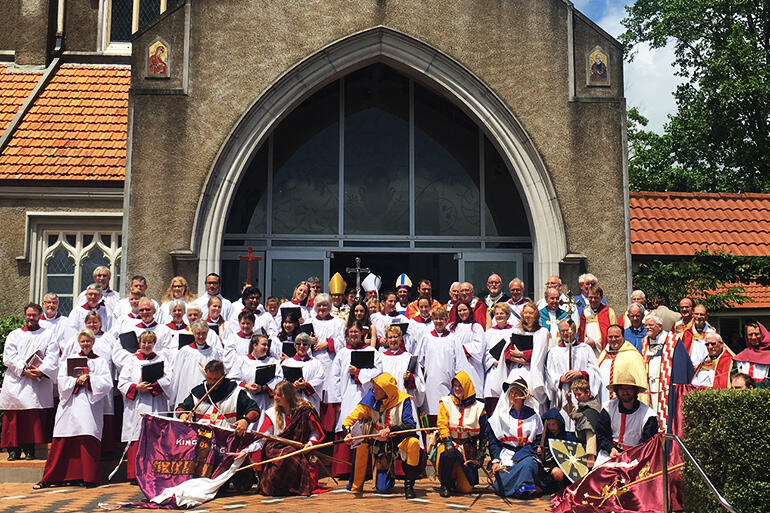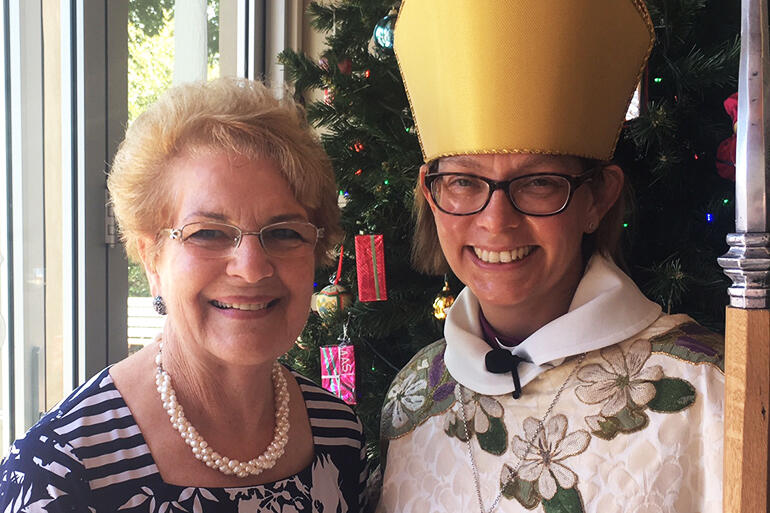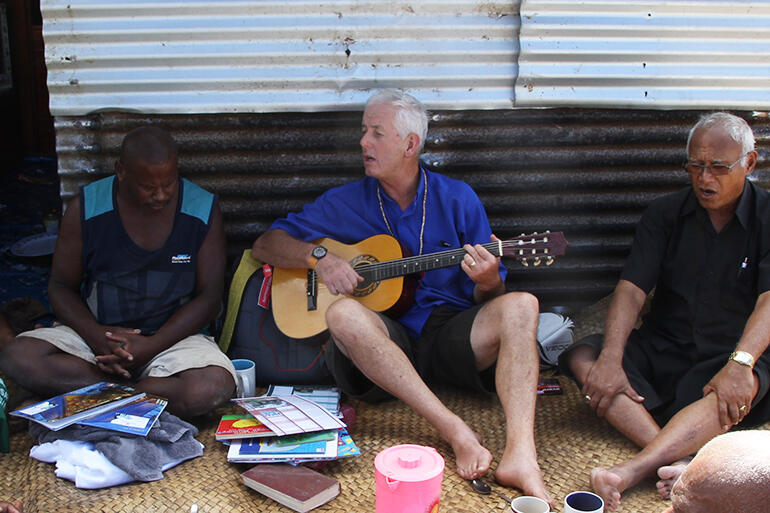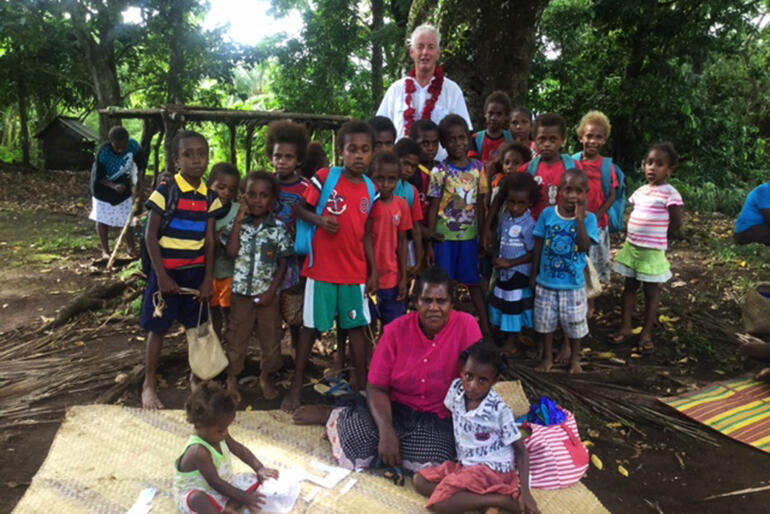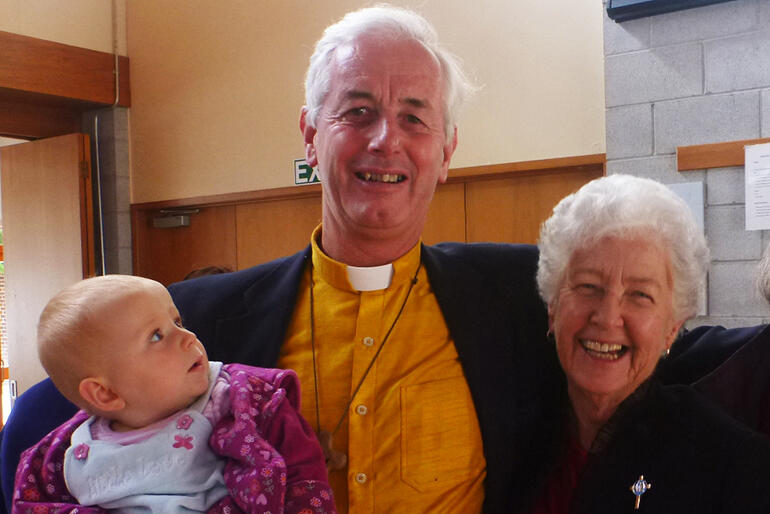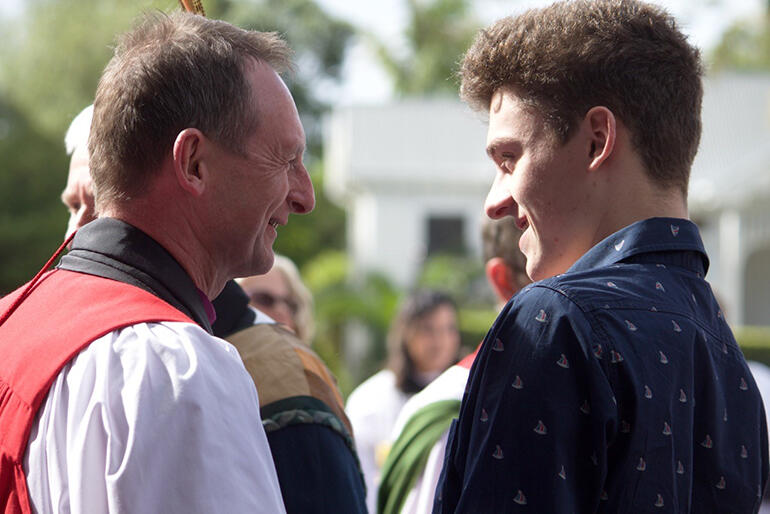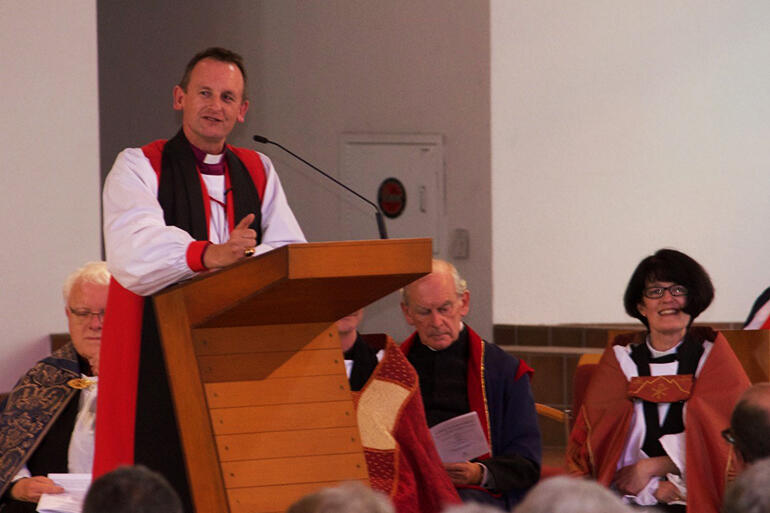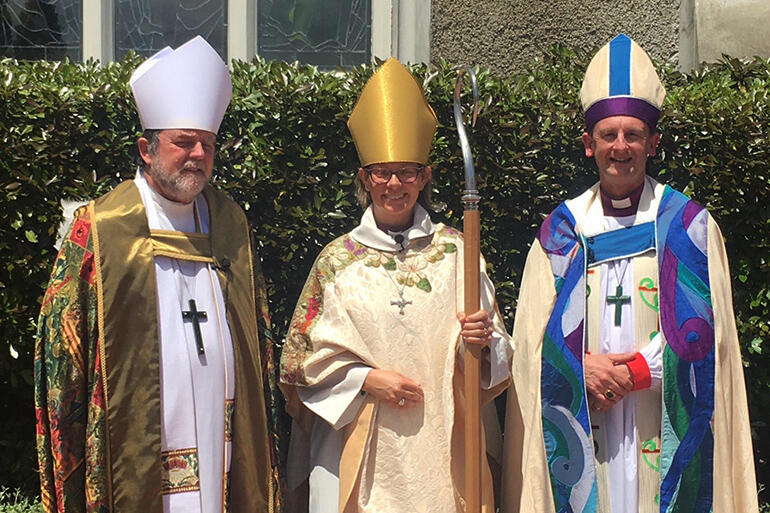 Yesterday was a significant day in the life of three of our cathedrals: there was an entrance, an exit, a milestone reached and a taonga returned.
In Nelson, Christ Church Cathedral welcomed its new Dean, the Very Rev Mike Hawke – while in Auckland, perhaps 650 people crammed into Parnell's Holy Trinity Cathedral to say a formal farewell to Dean Jo Kelly-Moore, who begins her new role as Archdeacon of Canterbury (in the Church of England) in January.
Meanwhile in Hamilton, they were celebrating the centenary of St Peter's Cathedral.
Mike Hawke has come to Nelson after six years as the Anglican Missions Board's church support and projects officer.
In that time, he ministered widely throughout the Pacific Islands and Papua New Guinea, and was at the forefront of disaster relief and rehabilitation projects in Vanuatu following Cyclone Pam, and in Fiji, following Cyclone Winston.
And for the 22 years previous to that, he'd led St Christopher's Avonhead, which is Christchurch's largest Anglican Church.
If you seek her monument, look around you
Jo Kelly-Moore has been Dean of Auckland since August 2010, during which time she successfully drove 'Selwyn's Vision' a $14.9million project to complete the cathedral.
She also contributed to the work of the wider Anglican Church in this province (through, for example, the General Synod and General Synod Standing Committee) and became a voice in Auckland civic life.
She moved into her Holy Trinity Cathedral role after serving six years as Vicar of St Aidan's Anglican Church in Remuera. Before training for ministry Jo Kelly-Moore was a lawyer, both in New Zealand and in London.
In Hamilton, meanwhile, they were acknowledging 100 year of ministry from Pukerangiora, the hill on whose summit St Peter's stands and surveys downtown Hamilton. They acknowledged, too, that Pukerangiora had been used as a place of karakia for hundreds of years before the cathedral was built.
A crook comes home...
Yesterday's service saw another turning of the wheel, too, when Auckland's Bishop Ross Bay returned a crozier which had gone missing almost 95 years ago.
That crozier had been given by the clergy of Waikato to Bishop Ross's predecessor, Bishop Alfred Averill, in 1922.
In those days, the Diocese of Auckland extended as far south as the King Country – and the clergy's fond expectation was that the crozier would be returned to Waikato if and when it became an autonomous diocese.
Well, autonomy happened for Waikato in 1926.
But by that time, the crozier had vanished.
It resurfaced a few years ago – but by then, no-one knew its story.
It was only when the crozier was being refurbished that the restorers found a Latin inscription that revealed its identity and history.
And so yesterday, 90 years later than had been expected, the Bishop of Auckland presented the crozier to Waikato's mother church.
Making Mondays go better
The mayor of Hamilton, Andrew King, was on hand to see that crozier come home, as were Waikato MPs Sue Moroney, David Bennett and Tim Macindoe.
In Nelson, the local mayor, Rachel Reese was on hand for Mike Hawke's installation, as was Nelson MP Nick Smith.
Mike Hawke told the Nelson Mail that he thought the service was "fantastic". He said too, that he aimed to boost local people's pride in the cathedral – and to boost attendance.
"The challenge," he said, "is to have something so evocative on a Sunday that people think: 'Right. By coming here on a Sunday, my Monday is going to be better. I'm going to be better equipped to face the job, the kids and the in-laws."
In Wellington, meanwhile, parishioners of the Cathedral of St Paul are continuing to meet at St Marks School, by the Basin Reserve – and to wait for the demolition of 61 Molesworth St, their earthquake endangered neighbour, to be completed.