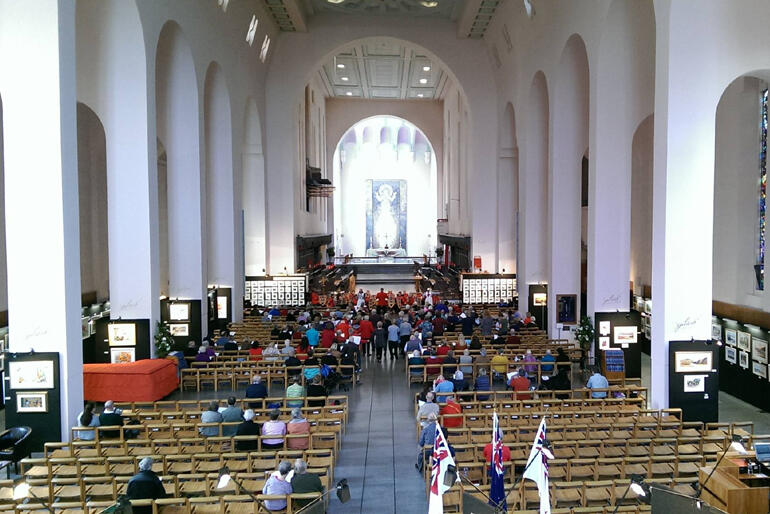 The Wellington Cathedral of St Paul can now reopen in time for Christmas.
Staff, worshippers and visitors had been barred from entering the building since mid-November, due to the threat of a nearby building collapse, following the 7.8 magnitude earthquake on Nov 14.
Demolition work underway on the quake-damaged building adjacent to the cathedral has removed collapse risk, so the cordon was taken down at 7am this morning.
Advent services will not be back in the cathedral this Sunday, however, but will remain in the chapel at St Mark's School.
This gives time for cathedral staff to arrange repair of quake-damaged lighting and electrical appliances that sat broken while the cordon was in place.
Portions of the cathedral's pipe organ also shook free and fell into the choir stalls during the quake, so for now the chancel will remain out of bounds, until the organ can be removed or secured.
In the meantime, the cathedral has secured a digital organ and speaker system to replace the pipe organ while it undergoes repairs.
Today Dean Digby Wilkinson told Radio New Zealand's Morning Report that he was relieved to have the cathedral open for this busy period of the year.
"Usually the Advent period is a big time for us, so it's been a fairly massive disruption having to leave the building." he said.
Digby is grateful that the cathedral community will be back home for some of the year's biggest services on Christmas Eve and Christmas Day.
"We will endeavour to make our Christmas worship a time of celebration and thanksgiving after all the city has been through." he wrote on the cathedral blog today.