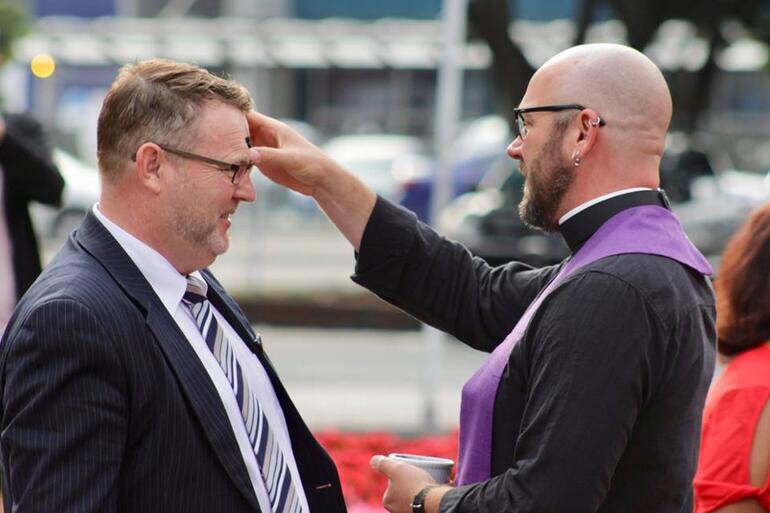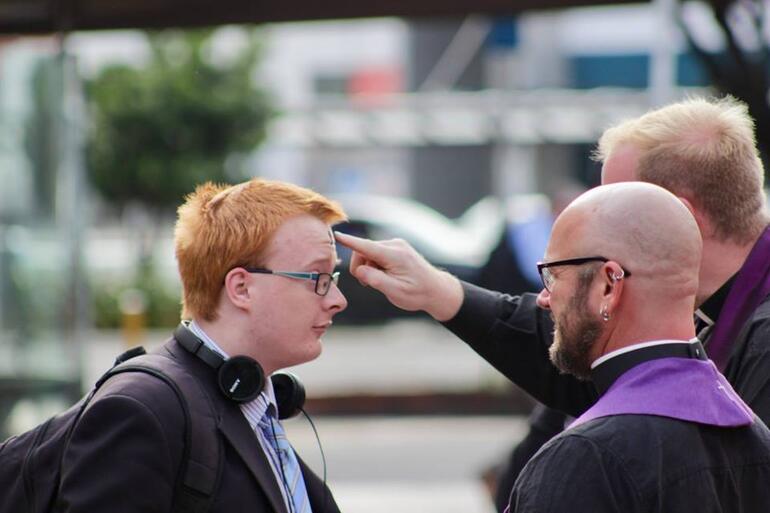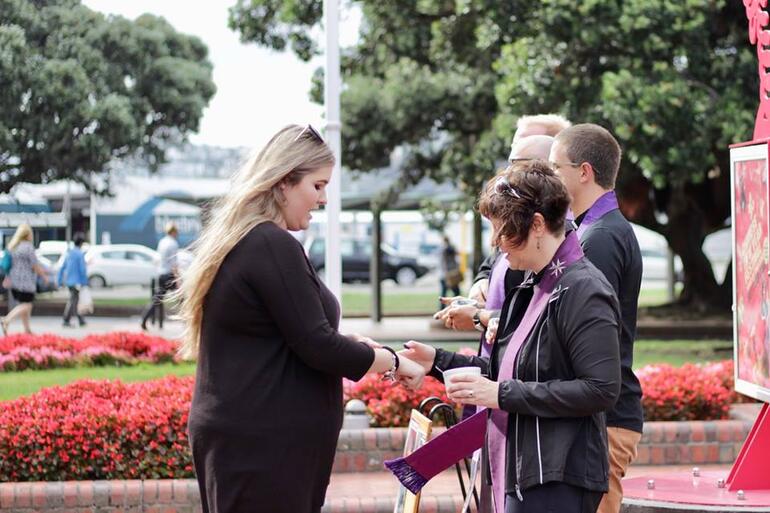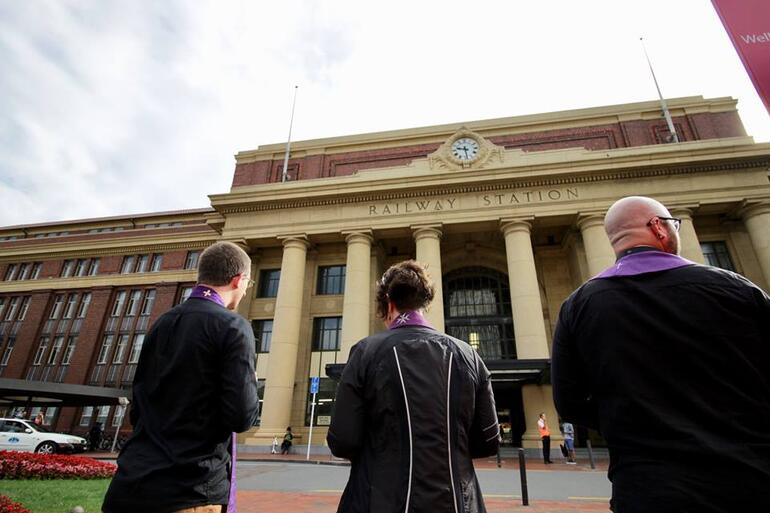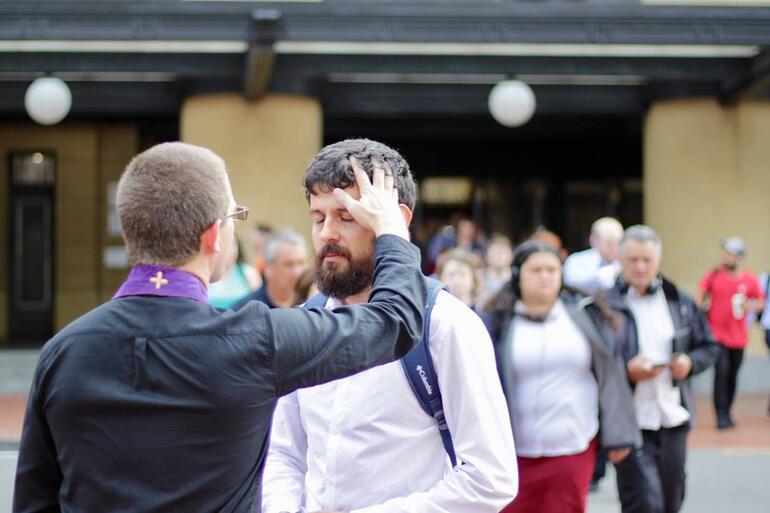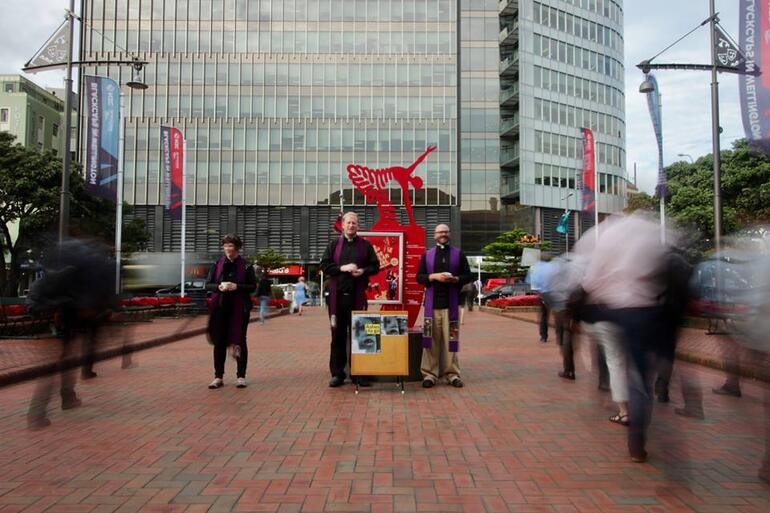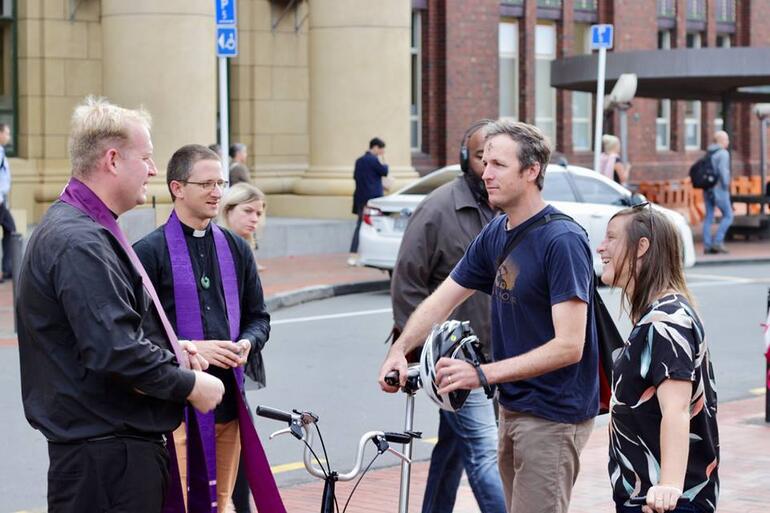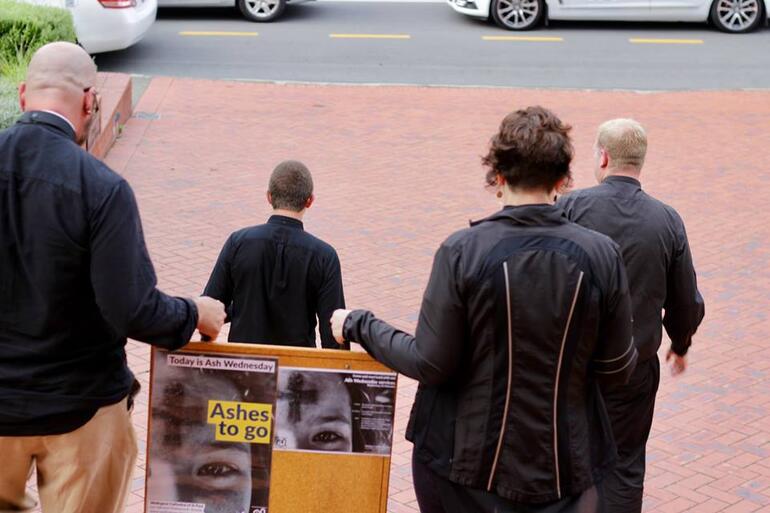 A group of Wellington clergy brought the Lenten observance of Ash Wednesday to rush hour commuters at Wellington Railway Station today.
The idea of offering Ash Wednesday ashes to people on the go has been building in popularity over recent years, with ashes 'stations' popping up in cities around the UK, Ireland, Canada and the USA.
This morning in Wellington four priests stood with purple stoles and a sign that invited passers-by to begin their Lenten observance by receiving the ashes of repentance.
Organiser Joe McGarry from Wellington Cathedral was joined by Wellington City Missioner Rev Tric Malcolm, Rev Scottie Reeve from Blueprint Church and Rev Chris Darnell, Vicar of St Mary's Whitby in Porirua.
"Many people rushed past with a "don't look at me" face," says Joe McGarry, but dozens of others took up the opportunity to remember they were dust.
"Probably 80% of the people who came to receive the ashes had completely forgotten what day it was, and had no plans to get to church. Some were really surprised and grateful." he said.
One woman paused when she saw the Ash Wednesday sign, saying she hadn't received ashes in a very long time. She decided to give it a go, and as she left Joe could see there were tears in her eyes.
One of Chris's flock donned his ashes on the way to work and found himself witnessing all morning as a result, a Dutch tourist was so touched she left a thank you note and promised to tell everyone back home, and a Catholic checking on the group's credentials discovered that this year Ash Wednesday at Wellington Cathedral would be a joint service with her own Catholic Cathedral of the Sacred Heart.
"In some ways we took a risk doing this, as we didn't know what to expect," says Joe.
"But I think we were all able to communicate the presence and love of God to someone who hadn't felt that for a while. And that was worthwhile."