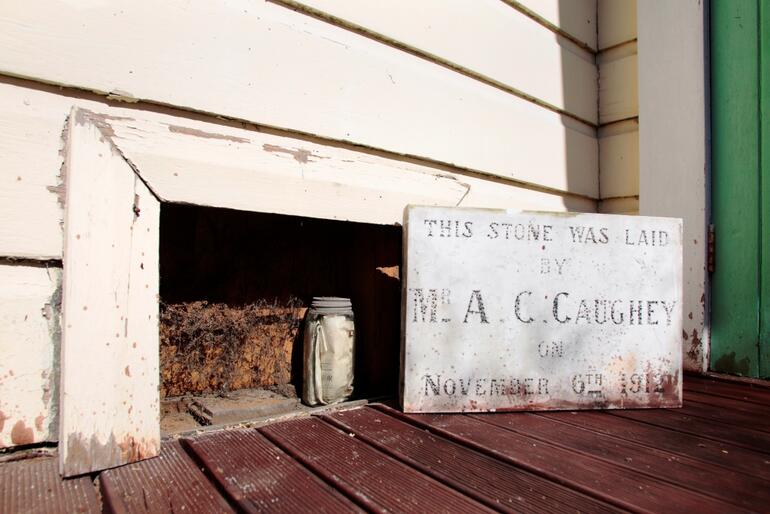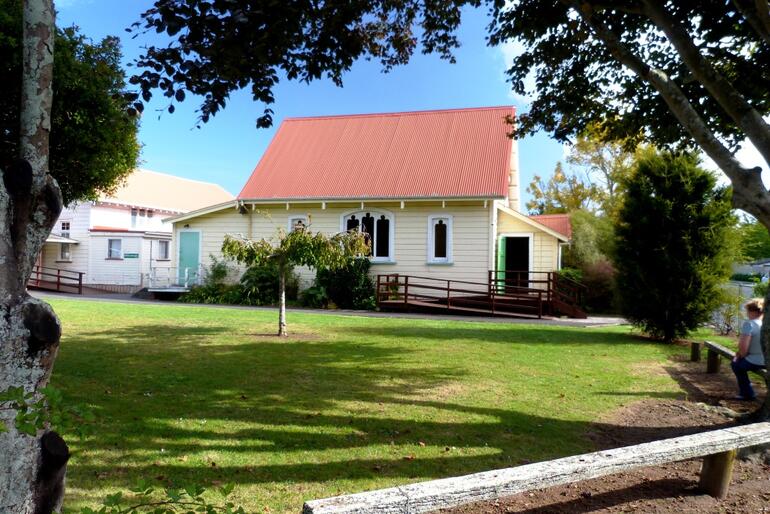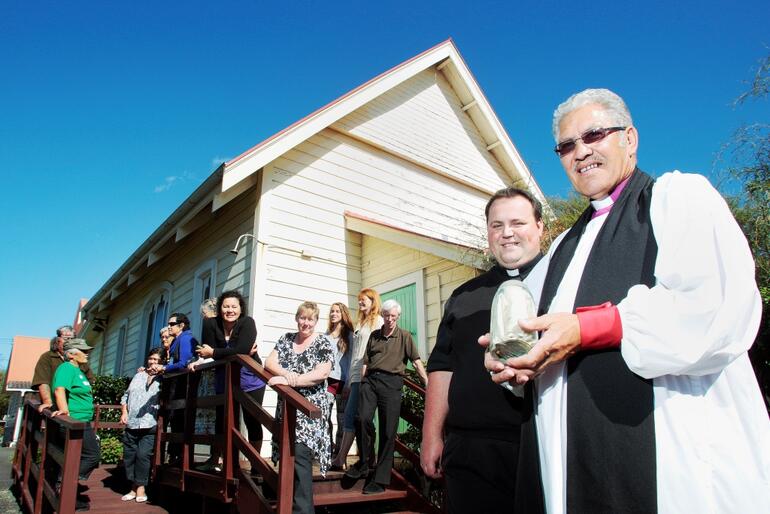 Frankton's Hemi Tapu (St James) Church has made an exciting find in the leadup to its centenary this November.
It began its days as a Methodist church in 1912. However, in 1985 the late Ven Tony Clark and Bishop Te Whakahuihui Vercoe, along with the Diocese of Waikato, bought the church for ministry to Maori Anglicans in the district.
Since then Hemi Tapu has had many Mihinare (Anglicans) travel through its doors.
Just over 20 years ago a young Ngarahu Katene entered this church as a layman, and began his ministry here. He went on to become archdeacon of the area and in 2006 was consecrated Bishop of Te Manawa o Te Wheke.
Last Saturday (April 14), Bishop Ngarahu along with a few parishioners gathered to remove the foundation stones to mark the beginning of the church's restoration.
Much to their surprise, the stones stood sentinel over a time-capsule, "possibly laid by the Methodists who built the church," said Bishop Ngarahu as he hoisted the jar for all to see.
The Bishop then led a short prayer of thanks, and handed the jar to Rev. Ngira Simmonds who is project manager for the renovation.
It contains a copy of the Waikato Times, dated 5 November 1912 – one day before the foundation stones were laid.
A handwritten letter can also be seen, along with what appears to be an invoice.
The local museum will open the jar and carefully look at its contents.
"It's a great way to start our new project!" said Father Simmonds, "surprises are always nice."
The Hemi Tapu restoration is timed to coincide with the 100-year celebrations of the church. Anyone wishing to donate to the project can contact Father Simmonds at ngira@motw.org.nz