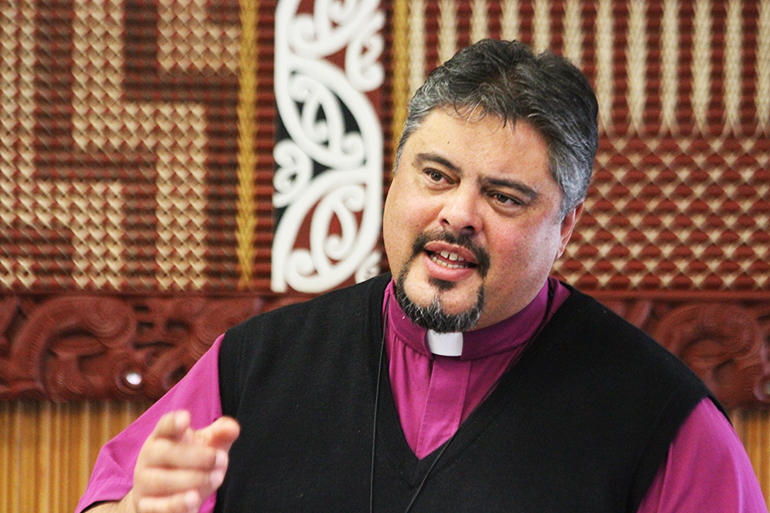 Te Pihopa o Te Hui Amorangi o Te Tai Rawhiti, Rt Rev Don Tamihere, has succeeded Stephen Jacobi as Chair of Te Aute Trust Board.
"I am delighted Bishop Don has accepted this ministry," says Stephen Jacobi, who believes Bishop Don's election as Chair marks a next step towards returning control of the Te Aute Trust to Tikanga Maori.
Te Aute Trust, established in 1862, is the proprietor of two Māori Anglican schools in Hawke's Bay, Te Aute Boys' College and Hukarere Girls' College.
In December 2013, Trustees of the St John's College Trust Board were appointed as Te Aute Trustees along with the provision of major financial package. It was made clear at the time that this was an interim governance arrangement.
Bishop Don Tamihere says a lot has been achieved over the last four years to place nga kura e rua, Te Aute me Hukarere, on a firmer footing. He sees the challenges will be different in the next season of the schools' lives,
"This stage requires greater commitment on the part of whanau and the whole Pihopatanga to send their mokopuna to study at the kura," he says.
"I am pleased to be able to lead this effort to grow the schools' rolls and mission.
And I look forward to these two kura assuming their rightful place as taonga within Te Haahi Mihinare".
Note: In 2017, the Te Aute Trust took the step of reducing the number of Trustees who are Trustees of the St John's College Trust Board. Nominees of the St John's Trust on the Te Aute Trust are: Most Rev Philip Richardson, Archbishop and Primate of the New Zealand dioceses, Mr Maui Tangohau and Mr Stephen Jacobi. Trustees nominated by Te Pihopatanga o Aotearoa are Rt Rev Don Tamihere and Rev Numia Tomoana. All Trustees are appointed by Te Pihopatanga. Outgoing Chair Stephen Jacobi will continue to serve the Trust as Deputy Chair alongside Maui Tangohau. Dr James Graham and Mr Robin Hape act as mana whenua advisors to the Te Aute Trust.