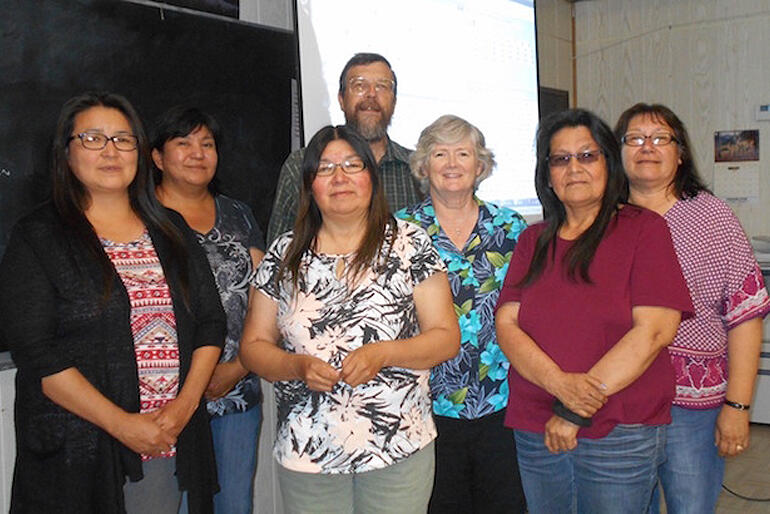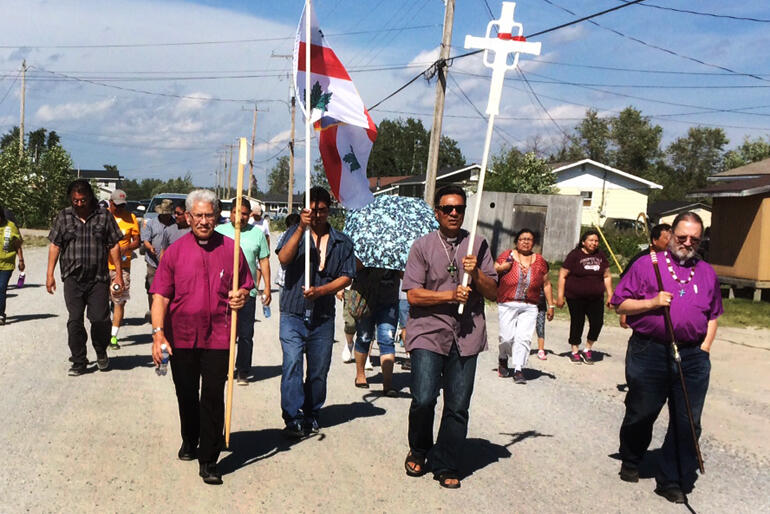 The Indigenous Spiritual Ministry of Mishamikoweesh, which has links with the Anglican Church in these islands, has embarked on a project to translate the Bible into the Oji-Cree language.
Canada's Anglican Journal reports that since mid-2015, a team of five translators has been working on rendering the Bible into Oji-Cree, a language spoken by indigenous people across northwestern Ontario.
A range of organizations have helped with funding, but most of the translation team are indigenous Anglicans and the project is ultimately owned by the Indigenous Spiritual Ministry of Mishamikoweesh.
"I'm glad that we're doing this project on our own, using our own mother tongue translators, whereas before it was the missionaries from the outside who did the translations for us," says Mishamikoweesh Bishop Lydia Mamakwa. "We're happy that we have the ownership of this project."
In 2016, this Church's Bishop Ngarahu Katene of Manawa o Te Wheke attended the Mishamikoweesh summer ministry school: to teach, preach and build links between indigenous Anglicans across the two provinces. He was joined by Missions Board CEO Robert Kereopa.
The Oji-Cree translation follows another indigenous Bible translation for Canada. In 2007, after 25 years of work, Bill Jancewicz, of Wycliffe Bible Translators and its Canadian affiliate, Wycliffe Bible Translators Canada, and Silas Nabinicaboo, a Naskapi man, completed a translation of the New Testament into Naskapi, a language spoken by Aboriginal people in eastern Quebec and Labrador.
That Bible translation project, which is still ongoing, is owned by the Naskapi Nation Development Corporation, but was begun by the corporation in conjunction with St. John's Anglican Church, Kawawachikamach, Que. It also received considerable support from outside sources such as Wycliffe Bible Translators, Jancewicz says.