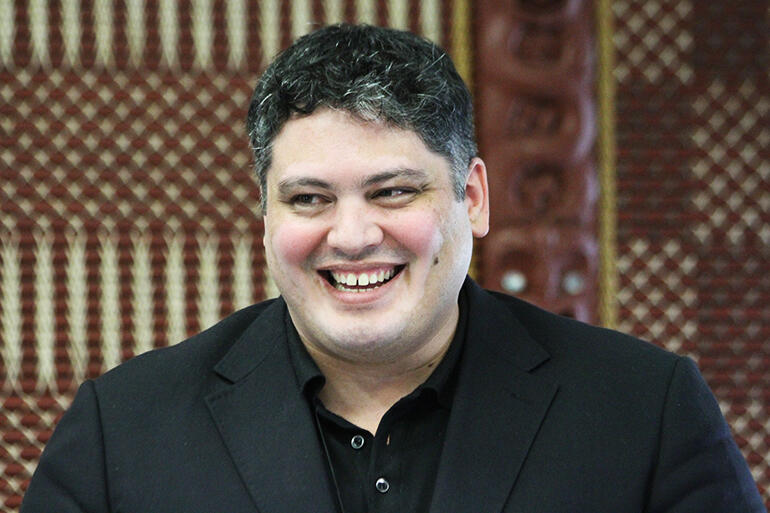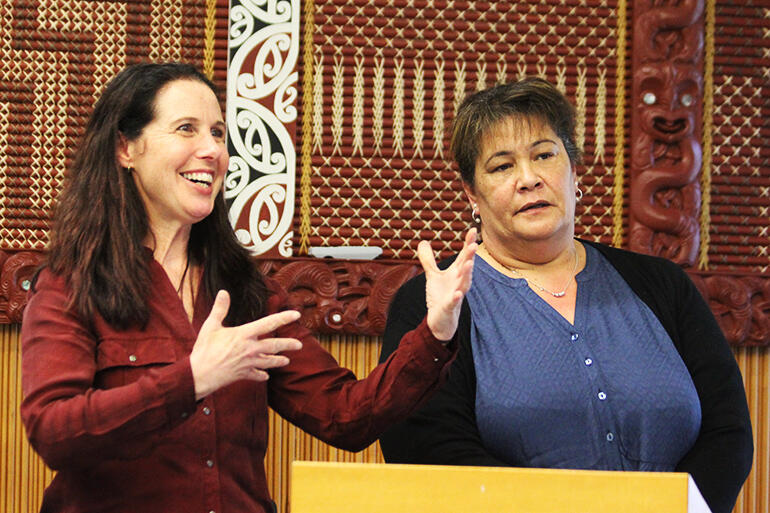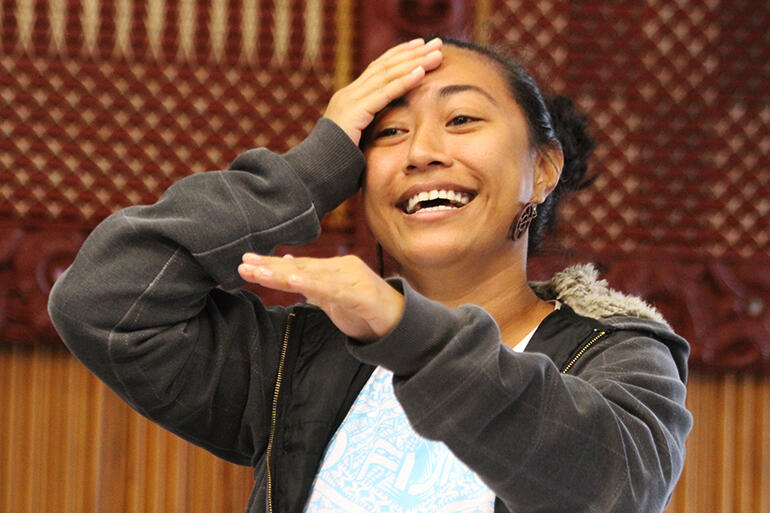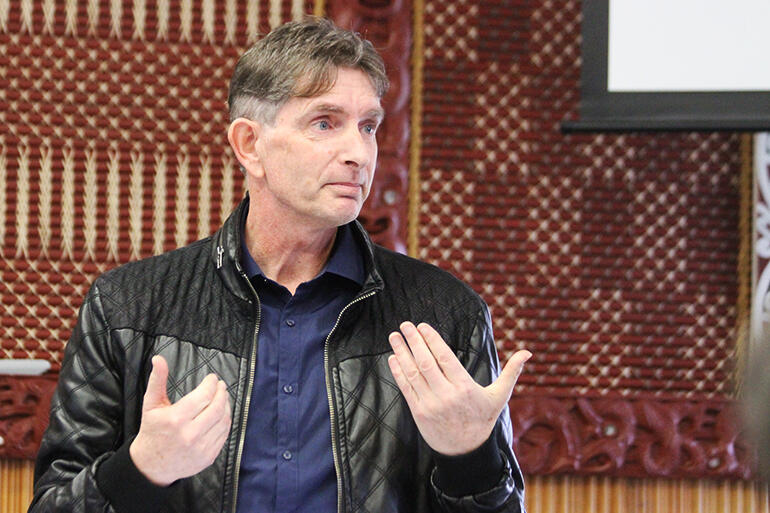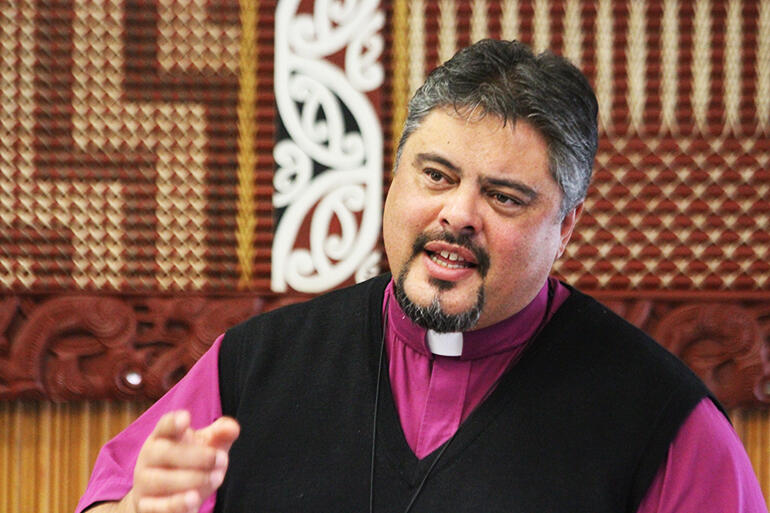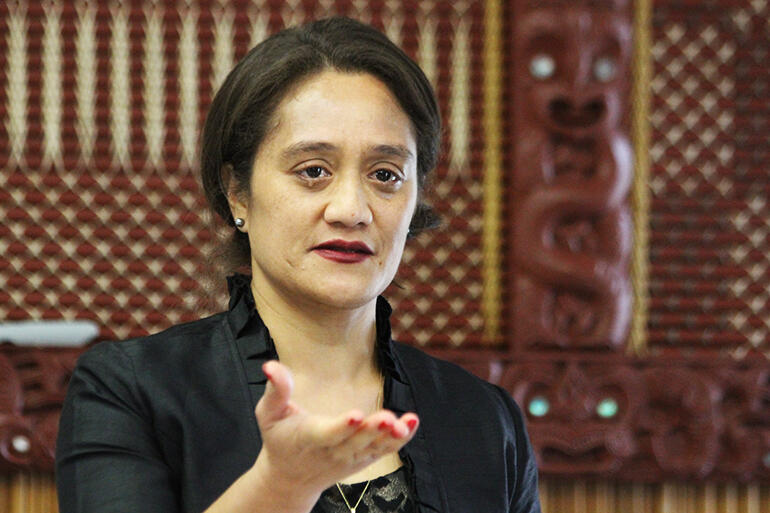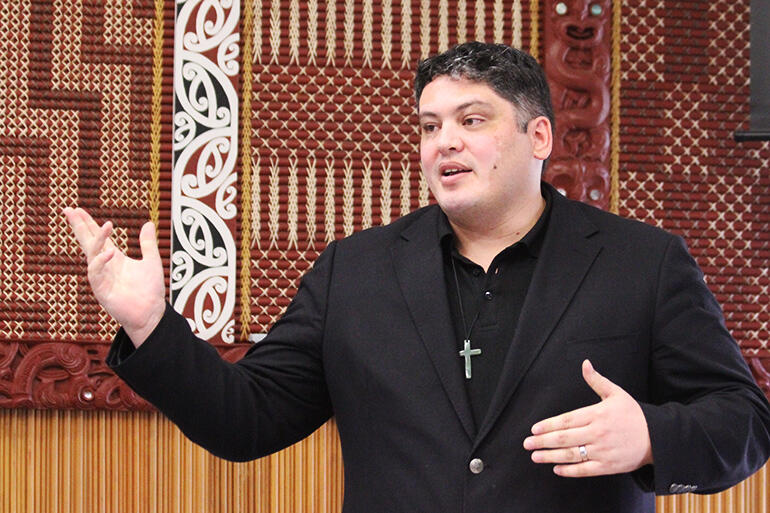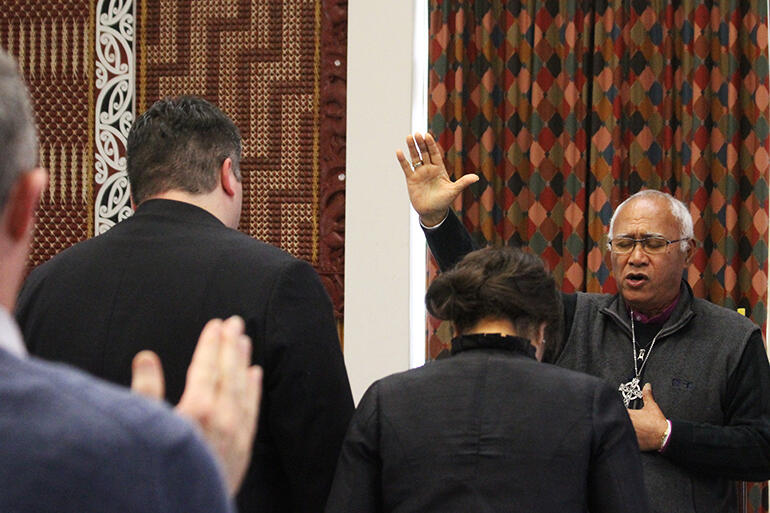 Well-wishers from as far afield as Samoa flew into Auckland yesterday to acknowledge the contributions of Rev Michael Tamihere, who has moved on after six years as the Tikanga Toru Youth Commissioner.
Earlier in the year Michael took up a new position in Te Hui Amorangi o Te Tairawhiti – he's now the Tumuaki for Te Rau College in Gisborne. But he was persuaded to head back to Auckland yesterday so church leaders, colleagues and the Youth Commission (which met yesterday) could pay tribute to him.
And those tributes developed themes which were, in some ways, a 'State of the Nation' report on the three tikanga church.
Several speakers urged upon the gathering – which included Archbishops Winston and Philip, youth liaison Bishop Helen-Ann Hartley, as well as Michael's brother (and new boss) Bishop Don Tamihere, the urgency of continued investment in three tikanga youth ministry.
Several also noted the isolation and loneliness that working in a three tikanga role can entail, where (to quote Michael) "everybody's space is nobody's space".
John Hebenton, the former Tikanga Pakeha youth facilitator, went further: without the church's continued commitment and investment in three tikanga youth exchanges, we might as well "begin divorce proceedings".
On the positive side, Archbishop Philip noted the contributions to the day of young leaders like Rosa Filoi, of Samoa, who, by virtue of their ease across the tikanga, can turn rhetoric into reality:
"There was a strong sense," said Archbishop Philip, "and this has to be, in part, a tribute to Michael – that there is a generation coming through who are essentially three tikanga.
"Confident in their own tikanga, yes – but confident also, in what it means to be 3T."
#
Bishop Helen Ann Hartley, who is the youth liaison bishop, was the first among several speakers to acknowledge Michael's grace and commitment to "presence" – his commitment to deliberately investing time to build relationships with people from cultures that he was not born into, and his helping people, across the three tikanga, to relate to each other.
Rosa Filoi, who had just arrived in Samoa for the Tikanga Toru Youth Commission meeting, gave her personal thanks to Michael and the wider Tamihere whanau – when she'd first set foot in Aotearoa in 2006, for that year's Tikanga Youth Exchange, she'd been welcomed by Bishop Don's wife Kisa, who is herself Samoan. Rosa also played a number of video clips of young leaders in Samoa, Tonga and Fiji, each one expressing their thanks and best wishes to Michael.
#
Bishop Don reflected on Michael's whakapapa.
Even though Michael is only in his mid-thirties, he said, it's easy to forget "the depth of the journey that he's had to get to where he is today.
"He was," said Bishop Don, "part of the very first generation of kohanga reo children, then went through kura kaupapa, Maori primary school, then through whare kura, Maori secondary school – he was in the first generation of students that came to Auckland to Hoani Waititi to get that off the ground."
Elders such as Bishop Brown Turei, Hone Kaa, Anaru Takarua (who served as a kaumatua at St John's College) and Archbishop Hui Vercoe had "loved Michael" he said. For them, he represented "the fulfilment of a lot of dreaming and visioning" because they "knew that the church would not survive without young leadership, and we needed to be very deliberate in raising young leaders and putting them forward."
Bishop Don said that Michael had come into the Youth Commissioner role, in 2010, "at the right time. He came with that deep whakapapa of who he was a Maori, and who he was as a church person."
His church whakapapa, he said, not only extended deeply into Tikanga Maori – but also into Tikanga Pasifika.
He'd been shepherded by the late Bishop Jabez Bryce, for example, "long before the proliferation of bishops in the Diocese of Polynesia." And he'd married 'Ala, who is Tongan, and who has a rich Anglican whakapapa herself.
"That meant," said Bishop Don, "that Michael was a person who could embody the three tikanga church in himself.
"Being truly three tikanga is a rare thing. And I agree with John Hebenton: it's a very lonely space to work in.
"Several of us have tried to work there – and that's when you realise, we've still yet to fulfill the promise and the hopes of those who first put the constitution together – that in being three, we might learn to be one.
"Whoever takes over from Michael needs to respect the whakapapa of those things that brought it into being, and refuse to allow it to be diminished.
"Because without a three tikanga youth commission, as John said, there will be no three tikanga future.
"We need, right now,young leaders to come through. We need, right now,young leaders to be pushed forward, and put on to decision-making bodies.
"We don't need, God bless all of us, 40, 50, 60 year-olds telling us what teenagers think.
"I think that the Youth Commission is the most important body in the entire church.
"And we need to honour it that way, and we need to treat it that way."
#
In his response, Michael acknowledged the support he'd had.
"There's nothing I can say in thanks that will equal the support, the tautoko I've received in this journey. It's immense.
He also reflected on his six years working in a three tikanga role. "I would sometimes say: 'Everybody's space is nobody's space – and it can feel like that."
Michael outlined his strategy for surviving in that zone: "I found that was a space in which you just had to be gracious, and you had to persist.
"When relationships develop across those boundaries, when people are going out of their way to help in that three tikanga space, without getting huge rewards for doing so… it was all the more meaningful.
"I said everybody's space was no-one's space – but to be honest, being in this 3T space was an absolute privilege.
"Where-ever I go from here, I will always be a three tikanga fan. The wonder and the beauty and the hardness and frustration and joy of being in relationship – and finding that high trust, honest, vulnerable space (of relating well together)… there's little to compare with that.
"As a hahi, we have this taonga, three tikanga. And honestly, that's the vehicle for taking us to where God is calling us to be, and knowing the promise that's held out for us.
"That's the realisation that comes with working with rangatahi."