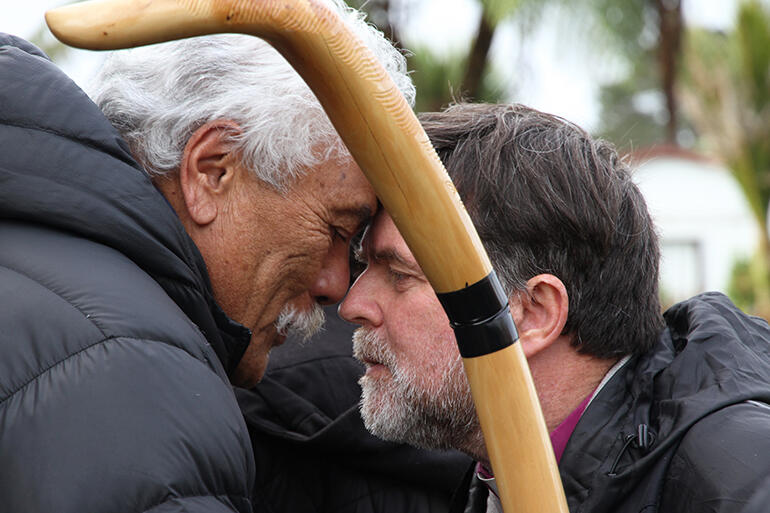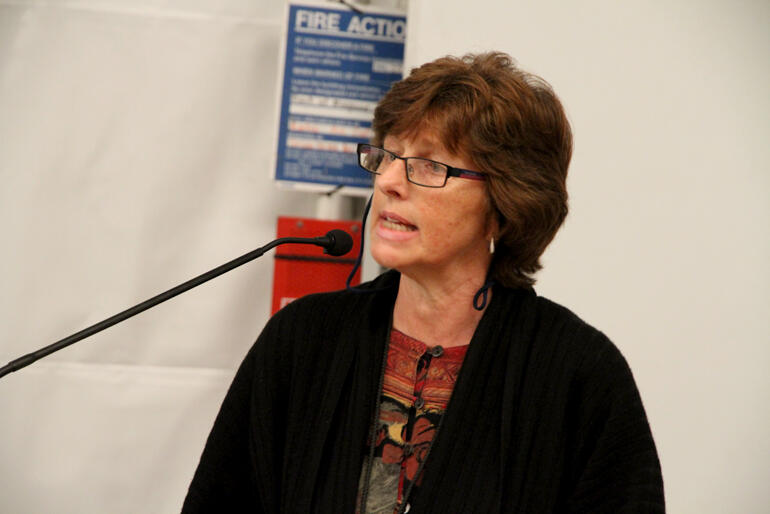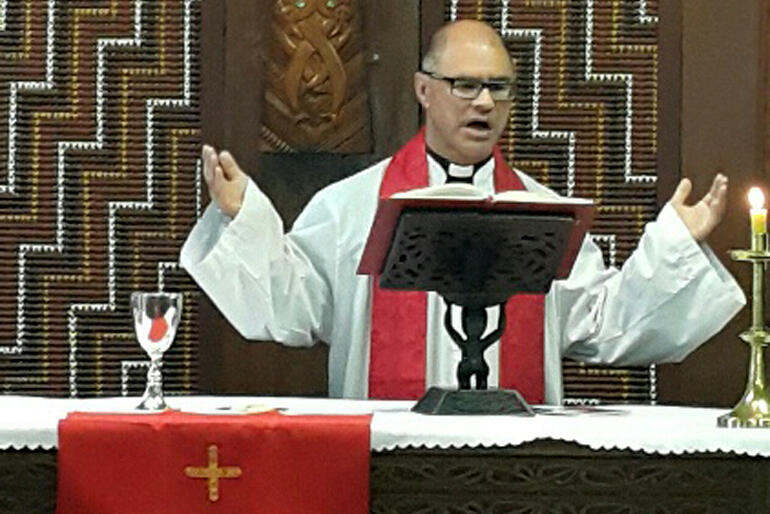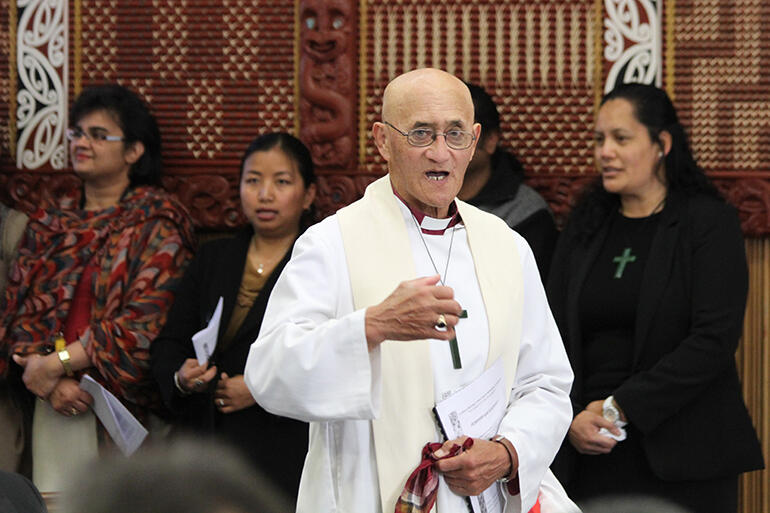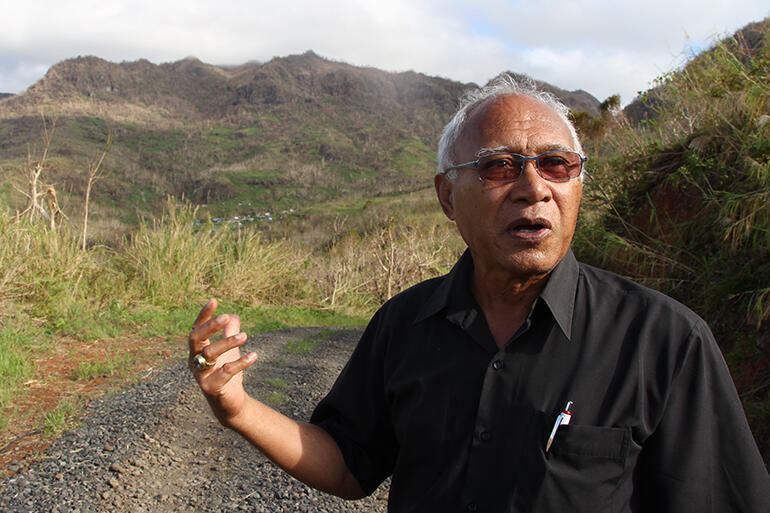 After months of behind-the-scenes work, the archbishops and the General Synod Standing Committee have unveiled the church's new approach to tackling social justice work.
The new way for Anglican Social Justice is a 180-degree departure from the old – which hung largely on the efforts of a single person, the social justice commissioner.
This new way broadens the social justice responsibility out to a range of small "portfolio groups" – each focused on a specific concern, such as homelessness, or child poverty, or the need for prison reform.
Each of those groups will draw its membership from the serious expertise that's already there, within the church's own ranks, on those various subjects – or which can be tapped from among the church's friends within the wider community.
The aim then is to give a green light to those small groups not just to advise the archbishops (or the General Synod Standing Committee) on social justice issues – but to speak out themselves, where appropriate, in the public arena on those issues. Knowing that when they do speak out, those experts do so with the authority, and the backing of the church.
The idea, says Archbishop Philip, is to be able to strike quickly, to speak accurately – and to spread the net of suitable, credible spokespeople.
Archbishop Philip says the concept of the portfolio groups followed from the realisation that "we have some extraordinarily passionate, experienced experts, working across a wide range of key justice issues within our own communities.
"So we should have a way of being able to draw on that expertise, both to deepen our own community's understanding of any issue – whether it be, say, refugee resettlement, or affordable housing – and to be able to make much more sharply-focussed contributions to policy development.
"We should be able to be much more responsive, and proactive about helping to set the agenda, rather than responding to the government's agenda, or government agencies' agendas on key social justice issues.
"And we are wanting to empower a range of expert spokespeople who can speak, quickly, and with real competence and capacity, into issues."
#
Rethinking the church's approach to social justice work began in earnest in May last year.
The last Social Justice Commissioner[1] had resigned in mid-2013, and by then the conviction had firmed that the church's formula for doing social justice work needed to be reset.
So at its Napier hui the General Synod suspended the Social Justice Commission canon, and asked the General Synod Standing Committee (GSSC) to take on that overhaul – and to oversee, at least in the meantime, the church's social justice work.
The GSSC identified five aims for the overhaul. It wanted:
Much greater emphasis on education;
To use existing expertise – rather than to waste scarce resources on maintaining an expensive bureaucracy;
To make social justice work genuinely 3Tikanga;
To empower spokespeople;
To influence policy makers.
To start the ball rolling, the GSSC came up with the portfolios project. As discussed, the aim here was to bring together small groups of experts who have track records in a given area[2] – academics, activists and practitioners – to monitor developments on social issues, to keep the wider church up with the play on these developments and the thinking around them – and to identify how, when and where the church should engage.
The Turangawaewae Project
The GSSC then asked the archbishops to set up a 3-Tikanga group to pilot a specific project to roadtest the links between church social justice work and social service work.
That group – which became known as the Social Justice Advisory Group (SJAG)[3] – then came up with what it calls its "Turangawaewae" project.
This pilot project would grapple with homelessness, yes – but the notion of turangawaewae, as the SJAG reported to this month's meeting of the GSSC, "is about much more than a roof over one's head. It is about a place to stand, a place of belonging and a place of safety."
There's also a conviction, says Archbishop Philip, that the housing crisis won't be solved come September 2017. The magnitude of that problem, says Archbishop Philip, means "we've got to push way beyond the election."
In the light of that larger, long-term task, the Dean of Tikanga Maori at St John's College, Rev Katene Eruera, has been asked to draft a "theology of turangawaewae", and he's working that up now.
Once that surfaces, the SJAG will produce teaching resources, church study resources and media material that flow from Katene's work. The SJAG says it's also committed to developing "three or more (practical) projects related to Turangawaewae".
The practical projects being mooted now are: support for a social housing project; a project to tackle homelessness among youth – and a website "which encourages public pledges to change the housing environment."[4]
Support for those doing the work
The third proposal is one suggested by Jolyon White, the Director of Anglican Advocacy in Christchurch – and that's a "Field workers' collaboration project."
The idea here is to develop a forum so social justice advocates around the country can come together to share and support each other – and to plot future nation-wide social justice moves.
So: three distinct tasks for Anglican Social Justice – and the GSSC has recognised that they needed someone to ride herd on them all.
To do that they recruited Rev Dr Paul Reynolds – who is the full-time Social Justice Kaihautu for Te Hui Amorangi ki te Upoko o te Ika.
It's his task to co-ordinate Anglican Social Justice, to drive those three projects forward, and to report progress to the GSSC.
#
The new social justice direction is being warmly commended by Anthea Napier, who serves both as the Administrator for Te Hui Amorangi o Te Upoko o te Ika, and on the GSSC.
Anthea put her hand up to work on the SJAG because she was convinced that the old way of tackling social justice – with one commissioner representing all three tikanga's concerns – didn't work. It couldn't work, she says.
"To expect one person to take on every single social justice area on which the church wants to comment… you're setting a person up to fail, in my view.
"You're either setting up social justice to fail, or the person to fail. Neither is a good outcome."
She also believes that the new way will give the church a bigger bang for its social justice bucks.
"Don't get me wrong: we get great funding. But really, $190 odd thousand… you tie that up in wages, office rental and overheads – and there's not much left over to be effective with, and to get that message out there.
"This mahi," she says, "is all about educating to empower change."
#
Paul Reynolds spends his working week training, supporting and encouraging people in Te Upoko o te Ika to grapple with social justice issues.
But he was happy – with the warm blessing of his Bishop, Rt Rev Muru Walters – to take on the extra work of being the SJAG co-ordinator.
"We need to be doing God's work of loving our neighbour," he says.
"There's a whole lot of stuff that the church does do, I realise, which is not visible. It's not meant to be visible, either – that's not the point of doing it.
"But the church also need to be standing up, in a variety of places, to shout: 'This is not right!'
Paul believes the portfolio groups will change the church's visibility – and audibility.
He also sees scope for Anglican efforts to "add value" – for example, to efforts to reduce the prison population, and to reform prisons.
"For instance: I was speaking with Alan Johnson, who is a senior policy analyst in The Salvation Army's Social Policy and Parliamentary Unit.
"One of their focus areas is around the criminal justice system – and Alan was telling me: 'We've failed. The prison population is growing, and conditions within the prisons are getting worse.
"We need your voice to speak into these issues, too."
#
The new way of tackling social justice work has also been warmly welcomed by Paul's boss at Te Upoko o Te Ika, the Senior Bishop of Tikanga Maori, the Rt Rev Muru Walters.
For years, Bishop Muru encouraged hapu and iwi up and down the country to get on board with the social justice kaupapa, and he developed the Pihopatanga's Awhi Whanau social justice training programme.
He cites the whakatauki Nā tō rourou, nā taku rourou, ka ora ai te iwi – With your food basket, and my food basket, the people will thrive in support of the new broad-based vision for social justice work.
He also likens the new portfolio-based process to the weaving of tukutuku panels.
"I pass the thread to you, and you pass it back to me, and we keep going until the work is completed. That is how tukutuku are created, and that's a good metaphor for social justice work. I pass the thread of love to you, and you do the same, and we work together to create this new beginning. This is doing Christ's work."[5]
#
Archbishop Winston Halapua also welcomes the new way of grappling with social justice work.
He sees the new model ("new wine, new wineskins") as the right template for the work to become truly three tikanga.
"Social justice has to be the work of the whole church", he says.
That was always the rhetoric, too, he says – but more often than not, the words weren't matched with deeds.
"I see similarities with what used to happen at St John's College," he says. "Theoretically, the college was about and for the whole church. But then it was obvious it was Tikanga Pakeha."
St Johns has changed, he says, with Tikanga Maori and Tikanga Pasefika well established in the life of the college and in the education the church offers.
"This is the reality of development. We have to begin somewhere. As we get more mature, we realise there are other values that we have to weave into our way of doing things."
"Three tikanga is our identity. So when they named the pilot project 'turangawaewae' I said: 'Hallelujah'. At last, I thought, we're claiming the uniqueness of what God called us to be."
And how important is it for the 3 Tikanga church to be doing social justice work in the first place?
"Social justice," says Archbishop Winston, "is the heartbeat of the church.
"We can't talk theology, we can't talk pastoral care, we can't talk ministry without doing social justice – it's the heart of our community.
"It's simply about being human. Fully human. It's about Christ being seen in what we do and say."
#
Footnote: The archbishops expect to be able to give an update on the setting up of the portfolio focus groups within the next two weeks.
[1] Rev Dr Anthony Dancer.
[2] As society's needs change, the portfolios will change – but the first groups would focus on: refugees; crime and punishment; youth/rangatahi; women and children; the environment; employment – and housing.
[3] Rev Tric Malcom, Ms Anthea Napier, Rev Dr Hirini Kaa, Mr Robert Moore, Archdeacon Larry Tupai-Lavea, Rev Jolyon White, Bishop Justin Duckworth (advising the archbishops) and Rev Michael Hughes (for GSSC).
[4] In the runup to the September 17 election, the SJAG has also made a grant to support moves by Wellington's social justice co-ordinator Kate Day, and the City Missioner Tric Malcolm (and committed groups like St David's Naenae[4]) to keep housing in the election spotlight in the capital city.
[5] Bishop Muru also says social justice work is "an ongoing struggle" to which the church must stay committed. He cites the whakatauki Kaua e mate wheke; Me mate ururoa to show the importance of never giving up on that struggle: Don't die like an octopus; Die like a hammerhead shark.