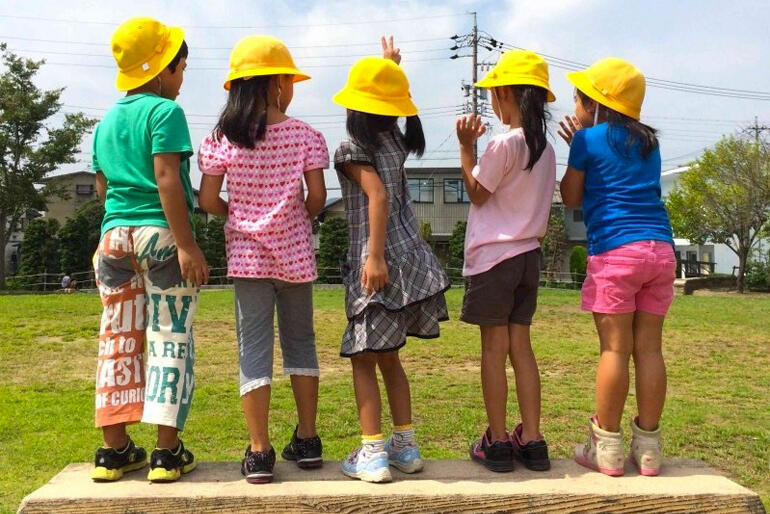 Archbishop David Moxon has called on the International Anglican Family Network (IAFN) to help build societies where families provide homes full of love and hope.
He made his call in an editorial opening the latest IAFN news, which encourages Anglicans in ministries with children and families around the Communion.
Also featured in IAFN news are Anglican Social Justice network member Rev Jacynthia Murphy and children and families' ministry coordinators Brenda Reed(Tikanga Polynesia) and Diana Langdon(Tikanga Pakeha), who contributed an overview of Anglicans' work with families and children in Aotearoa New Zealand and Polynesia. You can read their article here: 'It Takes Us All To End Violence Against Children.'
Our province's contribution sits alongside reflections on child-centred ministries round the globe, including from:
- Northern Ireland: Children's ministry in a Belfast community recovering from sectarian violence
- West Indies: Teaching 'Discipline without violence'
- Southern Africa: Protecting the planet
- Ghana: Restoring childhood to victims of human trafficking
- El Salvador: Children's ministry in communities plagued by gang murders
- Japan: Offering schooling to migrant workers' children
- Pakistan: Supporting families and reducing stigma for children with disabilities
Introducing the IAFN issue, Archbishop David Moxon spoke of the first way parents can give children spiritual hope.
"If a child senses instinctively that they represent a great hope even from the first breath, that they are cherished as the fulfilment of hope, that they are to be raised in hope, then they are in a way saved by this hope." he writes.
But hope also comes through the possibility of real change, writes Archbishop David, as children see others work towards a world worth believing in.
"Do we have a reason to hope in the world we live in, into which we introduce children?" he asks.
"Will the environment sustain them, will it be healthy, can the planet be saved, will there be enough for all, will our children be safe, will they have a reason to live and grow up into abundance of life and fulfillment?
He also emphasises the role of parents' and others' daily investment in children.
"A very simple form of distrust, or even childlike doubt and cynicism can settle in very early and very quickly if there isn't enough hope to go around."
"The basic existential question for a child, as it is for us all, is: 'Is the universe a compassionate positive place, or is it a jungle of competing forces of self-survival and fear? Is there enough love to share in and to share around?"
Faith is one cornerstone that can protect children from hopelessness and despair, writes Archbishop David, which will be there if our homes are Christ-centred and loving, though they may not be places of privilege.
"When the immediate family is seriously outmanouvered by circumstances, or limited by disadvantage, a gospel-shaped hope which knows that light can move a stone of defeat and death away, is the only ultimate hope you can believe in: because of what you have seen of the light of the glory of God in the face of Jesus Christ."
To read the articles listed above, download the PDF of the latest International Anglican Family Network news via the link below.