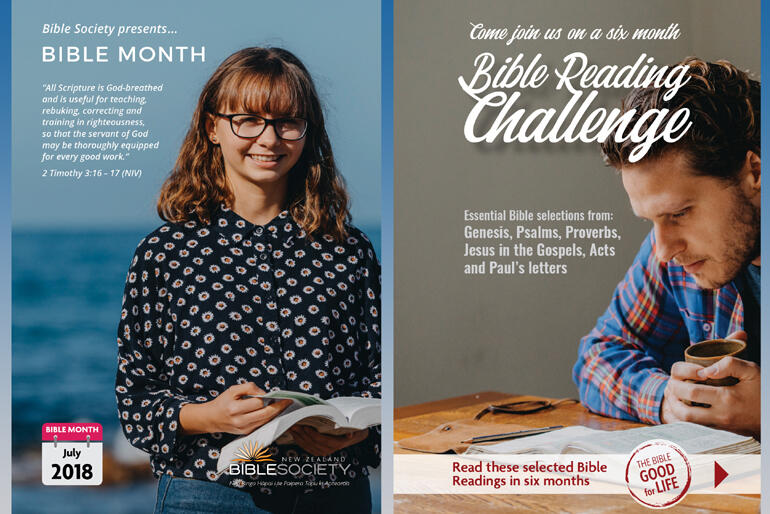 Bible Society New Zealand has released a new range of reading tools to help people in Aotearoa New Zealand engage more fully with the Bible.
A DVD and booklet outlining new Bible reading resources has been sent to more than 1,400 churches nationwide in time for Bible month which begins on 1 July.
Named the Good for Life kit, the Bible Society's toolkit includes a DVD that features three compelling two-minute testimony videos from a Christian medical doctor, a young mum dealing with loss and a kiwi soldier who served in Afghanistan. All three stories are from Kiwis who were inspired to share how the Bible has helped them in their lives.
"The Bible is good not just for the tough times, but for all of life," says BSNZ Programme Director Stephen Opie.
"When you're lonely, broken or disappointed, the Bible should be there. And when you're joyful, content and at peace, the Bible should be there. The Bible needs to be in and through our day to day walk with God."
The Good for Life kit also includes an Essentials Bible Reading Challenge, sermon notes, wall posters and small group resources.
Another recent publication, The Field Guide to the Bible, which helps young people to make sense of the Bible, is is now into its second print run and also available from BSNZ.
For more information and to download free resources go to www.biblemonth.nz or phone BSNZ on
0800 424 253 for further details.