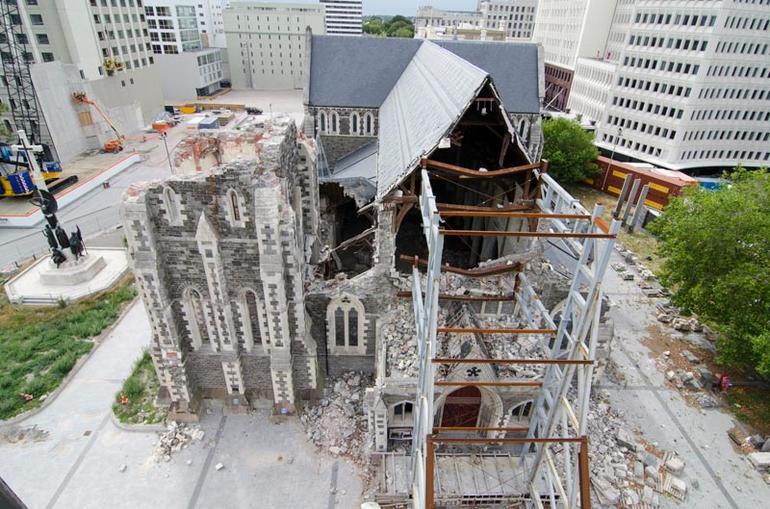 In a statement released by the Diocese of Christchurch today, the Church Property Trustees and Bishop of Christchurch the Rt Rev Victoria Matthews say they are saddened by a delay to announcements on ChristChurch Cathedral.
A much-anticipated word on reinstatement of the damaged ChristChurch Cathedral had been expected before Christmas, but that has not proved possible.
In today's statement Bishop Victoria highlighted the "tireless" work of the Cathedral Working Group and Church Property Trustees and staff, which she hoped would have yielded a public notification by this week.
"The Trustees will keep working towards a resolution in the New Year." Bishop Victoria said today.
"I can assure people that there will be a Cathedral in the Square at the heart of our city."