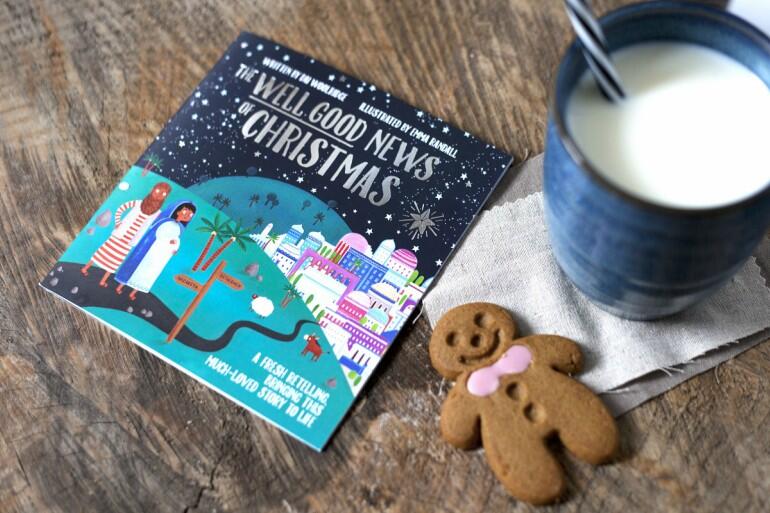 The NZ Bible Society will give away 93,000 booklets and leaflets that help open up the story of Christmas for Kiwi kids this year.
"Christmas is a gift-giving time, and Bible Society is very happy to offer the good news of Christmas – the story of the birth of Jesus to children this year. Many Kiwis today have never heard this message. We trust it will be blessing to them," said Stephen Opie of Bible Society New Zealand.
The Well Good News of Christmas is a unique booklet telling the story of the birth of Jesus and why it is such good news. It includes Mary and Joseph's trip to Bethlehem, the shepherds and the three wise men all in child-friendly rhyming language with colourful illustrations.
More than 3,000 of The Well Good News of Christmas booklets will be given away free this Christmas, equipping parents and churches to pass on the story.
Meanwhile BSNZ's annual Christmas leaflet sent to churches throughout New Zealand is this year called Escape from Egypt. Created in partnership with the Anglican children's and families ministry STRANDZ, this free leaflet tells the Christmas story of the birth of Jesus and then the family's subsequent escape to Egypt. It will prompt children to think about how Jesus started his life as a refugee, and the importance of sharing kindness, joy and aroha with others. More than 90,000 leaflets will be given away.
"We really pray these resources will help kiwi children understand the true meaning of Christmas and that parents, families and friends will engage with passing it on to the next generation," said Stephen Opie from BSNZ.
To order the Well Good News of Christmas booklet go to www.wellgoodchristmas.nz and to order the Escape to Egypt leaflet go to www.biblesociety.org.nz. The booklets and leaflets are available both free to individuals or in bulk orders to churches for their Christmas activities.