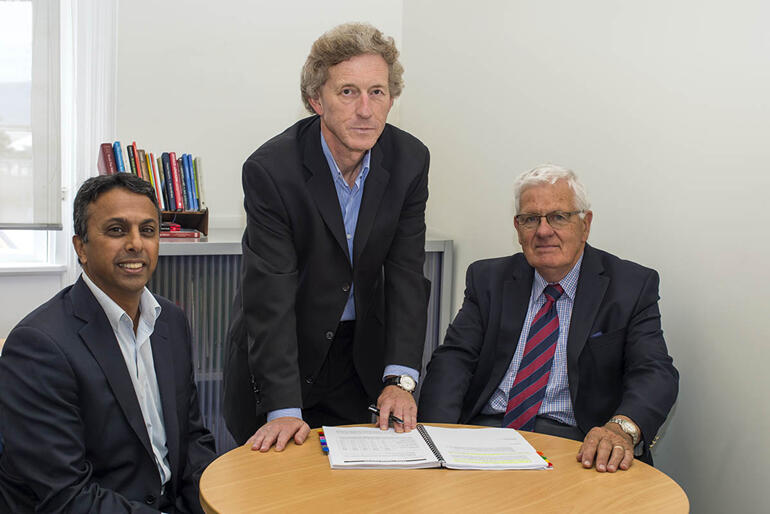 This Church's Pension Board has decided to invest US$10m into a recently launched socially responsible fund hosted by PIMCO, a highly regarded large global investment firm.
The new PIMCO ethical fund for New Zealand investors prioritises better ethical standards in companies' environmental, social and governance (ESG) records.
Simon Brodie, the Pension Board's Chief Investment Officer, is excited about the new opportunity:
"It's rare to find a global bond fund that meets socially responsible investment criteria. What PIMCO offers aligns closely with our investment strategy and the principles of our ethical investment philosophy."
"This fund will exclude issuers that are involved in the production of controversial weapons, the manufacture of tobacco products, the production and trade of pornographic materials and the production or distribution of coal.
"It will also apply judgement around business practices that it perceives negatively impact animal welfare, the environment, corporate governance, corruption, human rights or labour rights.
PIMCO will also seek to proactively engage with issuers to encourage them to improve their ESG-related business practices, and may exclude issuers that fail to effectively respond to its engagement efforts", he said.
The founding belief of the fund's strategy is that investors in ESG portfolios should not have to sacrifice financial returns in order to invest for good.
"For many investors, screening out undesirable investment categories isn't enough anymore; they want to use their investments to promote change in the world. Our ESG Fund provides the tools to do that without compromising on returns." Said Adrian Stewart, Head of PIMCO Australia and New Zealand.
"Having spent the last few years developing our processes and team, we are excited to bring to New Zealand what we believe is an engagement-driven, industry-leading ESG platform and we're delighted that we could do it thanks to seed funding from the Pension Board – a long-time client and investor."
The Pension Board has been an ethical investor ever since its inception 44 years ago. More recently, in 2002, it instituted a formal ethical investment policy which is applied across all the funds it manages on behalf of Christians and the wider NZ Church.
"The whole subject of ethical investment is fascinating as it's constantly evolving" said the Board's General Manager, Mark Wilcox.
"More and more Christians are now choosing to transfer their KiwiSaver over to the Pension Board's Scheme, Koinonia, given the ethical values that underpin it. These days we manage the retirement money for over 3000 individuals including our core constituents, the clergy of the Anglican Church in Aotearoa, New Zealand and Polynesia."