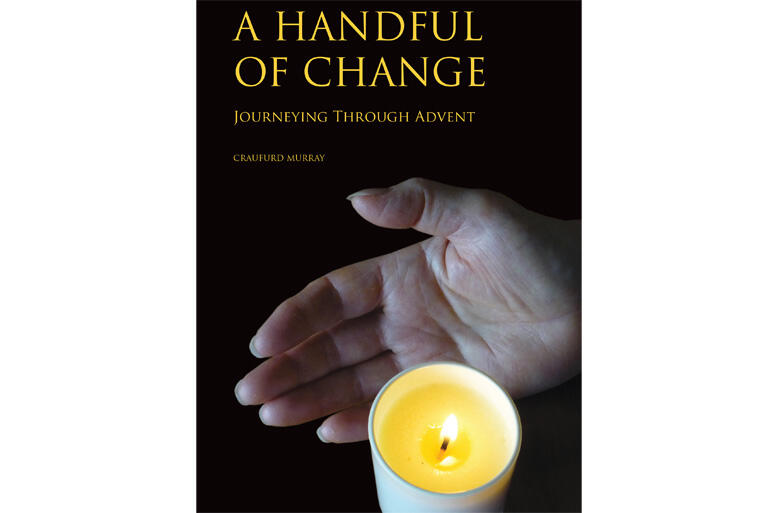 Anglican priest in Christchurch and writer, the Rev Craufurd Murray has published a new book of daily reflections for Advent as a companion for spiritual growth in the weeks leading to Christmas.
"The driving force behind my writing is to encourage people - alongside everything else going on at this time of year - to take Advent seriously from a spiritual perspective," said author Craufurd Murray.
The seeds of this book were sown ten years ago, when the late Rev Dr Lynda Patterson and Craufurd Murray jointly produced 'A Handful of Light' - a collection of reflections on Advent, Christmas and New Year.
"Since then, I've had some unfinished business with Advent, and this book is the result." Craufurd said.
The new book, 'A Handful of Change, Journeying through Advent' offers four weeks' worth of 3-4 minute daily reflections, centred on themes from biblical readings and daily life, alongside spiritual observations on the journey towards Christmas.
In today's reflection – for the first Monday in Advent – Craufurd turned for inspiration to the example of St John the Baptist. He asked his readers how the Lord's coming to be 'God with us' would impact on who we were now, and who we would become,
"John's approach was unashamedly provocative and confrontational."
"He raised questions about integrity. He asked his listeners to identify the voices which guided and influenced their lives. His challenges still reverberate as they have done down the centuries."
In today's text Craufurd encouraged his readers to prepare for Christ to enter their lives afresh, to be born in their hearts, so that they could have an unmistakable experience of God's presence in their lives,
"What might it mean for us, as we weigh up the kind of people we are? What radical changes do we need to make to our goals and aspirations, when the God-who-is-with-us becomes intimately involved with them?
"How strongly do we desire to be faithful to the Lord of love and peace, just dealing, joy and healing in a world full of other voices clamouring to attract our attention?"
Craudfurd shared that in his thinking behind these reflections he drew on Professor John Macquarrie's view of spirituality as the journey of 'becoming a person in the fullest sense.'
'A Handful of Change, Journeying through Advent' can be ordered for $10 per copy plus p&p from jenny@ecclesia.co.nz or craufurd@xtra.co.nz. Orders of twelve or more are discounted to $8 per copy. Any profits from sales will go to charity.