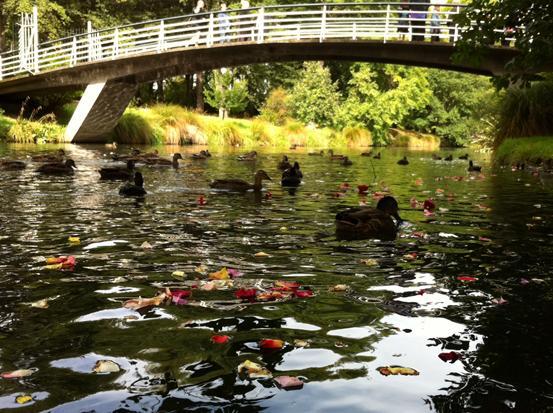 Governor General Sir Jerry Mateparae has told the Cantabrians gathered for the memorial service for the February 22 earthquake victims that their "resilience and preparedness" will help them build a new Christchurch.
More than 20,000 people attended the service at North Hagley Park this afternoon.
Sir Jerry told the crowd that while it was a time for reflection, the one-year anniversary marked "the start of a new day and a new beginning for all of us, and especially the people of Christchurch and Canterbury".
He said a "new and vibrant city can arise" in the future.
"Achieving that aspiration will take time. Lives, communities and cities are not built in a day."
Sir Jerry said it will be achieved because of the "resilience and preparedness" Cantabrians have demonstrated.
"It will be achieved because the people of Christchurch and Canterbury do not walk that pathway alone. Your extended family - the New Zealand family - are walking along side you.
"Let me reassure you, we have always been with you. For your tragedy has been New Zealand's tragedy. Such are the ties of this nation that there are few among us who have been untouched by what occurred."
Young New Zealander of the Year Sam Johnson, representing the Student Volunteer Army, also gave a reading, as did Prime Minister John Key as the New Zealand flag fluttered at half-mast.
Prayers were led by Rev Jim Patrick, police chaplain, Rev Pam Tizzard, hospital chaplain, and fire service chaplain Rev James Ullrich, giving thanks to the "courage and compassion'' to the rescuers who helped in the aftermath of the February 22 disaster.
The most poignant and emotional segment of the civic memorial service was when all 185 names of the earthquake victims were read out by several representatives of the emergency services.
The 20,000-strong crowd stood in silence to hear the names being read out.
Many wiped tears from their eyes, while families hugged and supported themselves, during the touching 15-minute tribute, followed by a two-minute silence.
A total of 140 groups, including the Christchurch City Mission, Christchurch Methodist Mission Grace Vineyard Christian Fellowship, and Plymouth Brethren Christian Church, were presented with Christchurch Earthquake Awards of Service in a ceremony after the Hagley Park service.
Click here to read the rest of the Herald report.